When it comes to seasonings and spices, the average supermarket offering leaves a lot to be desired. Enter William Watercress, a unique new business going beyond conventional food retail. "We deal with ingredients, primarily spices and salts, that are often taken for granted but have played a very significant part in history and in the world today," says founder Courtney Williams, an ex-digital marketing exec who recently took the entrepreneurial plunge. "I wanted to recognise this through considered design, superior sourcing and ultimately, a sensory retail experience, giving these everyday products a deeper meaning and heightened desirability."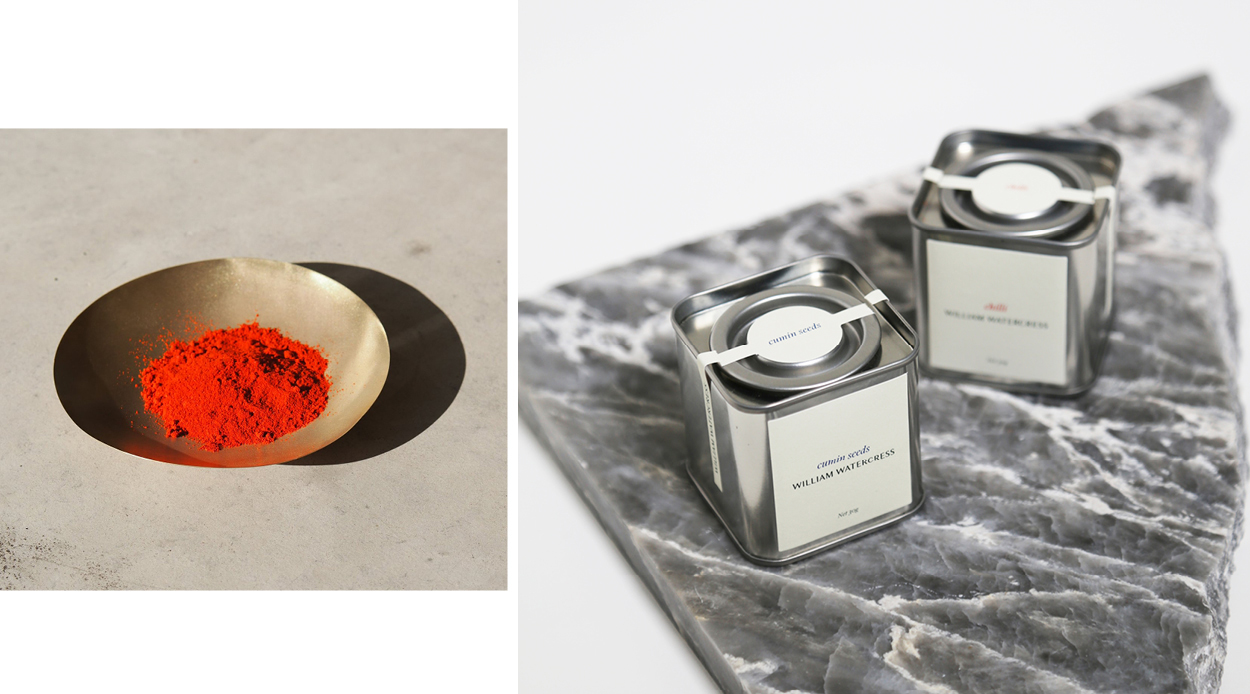 Having long admired brands such as Aesop, Rapha and locally, Antipodes and Allpress Espresso, Williams explains that the new venture was inspired by those marques where it's not just about consuming the products, but the overall experience and lifestyle that goes with it — "they're brands that say a lot about someone without saying much at all." Somewhere between this ethos and those terrible supermarket spices where you are constantly battling with getting the bag back in the box, she has created an aesthetically pleasing and functional product under the catchy moniker.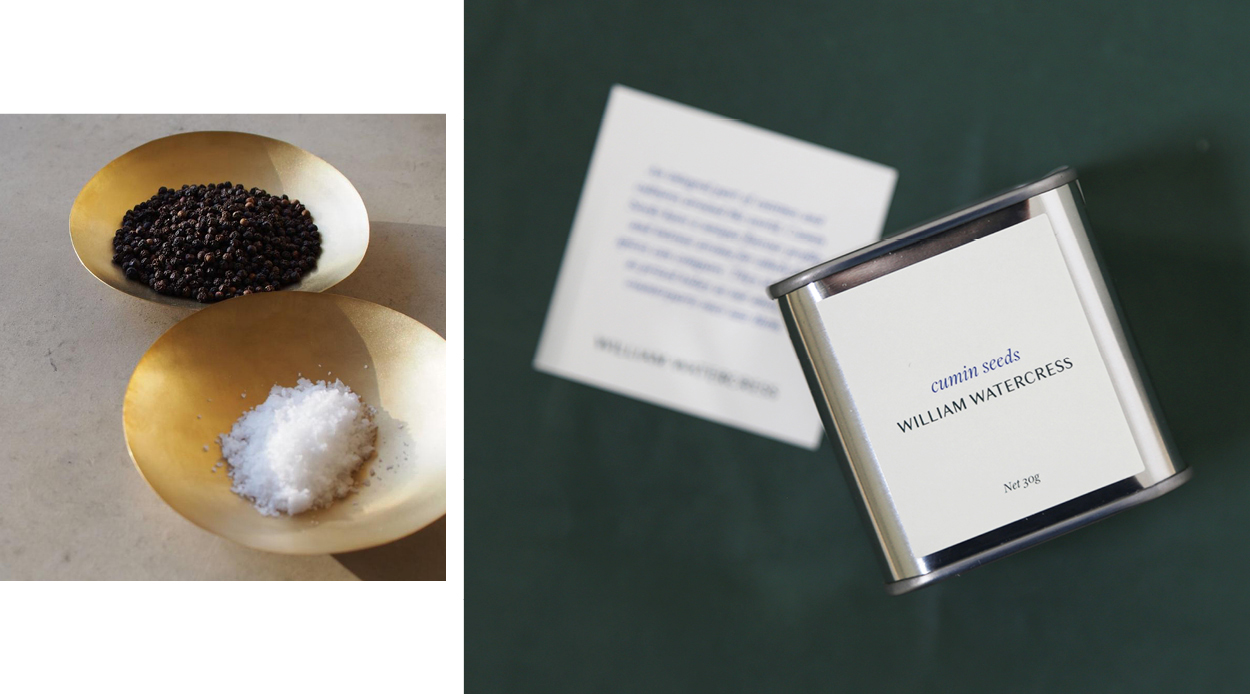 Admitting to a long time obsession with retail design — her father has owned a single brick and mortar business (in Christchurch) for most of her life, which she deems responsible for a deep-seated feeling that physical stores are critical to building successful cities and communities — the next (eventual) step is to create a space where people can come to immerse themselves in a total sensory experience and discover the William Watercress attitude and lifestyle.
When asked about the type of customer she envisions, Williams affirms: "I expect our customer to be modern, but respectful of tradition. They are independent and considered, they use sophisticated yet unpretentious products and like to be admired for their connoisseurship." With such a commitment to providing a superior experience, from the sourcing to the packaging and how the product is distributed, one can be quite sure she has hit the nail on the head.
For now, William Watercress is available online and makes the perfect gift for gourmands.