Over the last three weeks, the Denny team has been venturing far and wide for their vacations, visiting a number of this country's most beautiful pockets and sampling some fine fare to boot. From creamy, real fruit ice creams to indulgent pizzas, tasty Asian-fusion dishes to fresh, roadside berries — we've relished in putting our palettes through their paces this summer. So given that the season of road trips isn't quite over yet and the fact that we still have a few long weekends up our sleeves, we thought we'd outline some of the best things we ate over the break and where to find them.
Real fruit ice cream from Melt Coffee and Ice Cream, Otamure Beach, Whananaki
Only up and running for a few weeks over summer, there's always a steady queue of punters lining up to get an ice cream or an ethically sourced coffee from this roadside truck. Considering its close proximity to the beach and the fact that there isn't much else around serving up such enticing options, this spot is an absolute must if you're in the area.

Firecracker chicken, snapper ceviche and flaming Zany Zeus halloumi from Social Kitchen, New Plymouth
Everything from this meat-centric restaurant in New Plymouth is utterly mouthwatering, but the Firecracker chicken with its crispy outer shell and spicy kick, the delicate ceviche and the halloumi that literally arrives at the table in flames were standouts. This is one we'll be returning to for sure.
Slow Braised Beef Burger at Birdwoods Gallery and Sweet Shop, Hawkes Bay
This cute little spot sees a sculpture garden, gallery, cafe and old-fashioned sweet shop combine to offer a picturesque hospitality experience in the heart of Hawkes Bay. With sweeping grounds that include an outdoor terrace, a Garden Room, a Sun Room and a large water feature, the setting of Birdwoods Gallery and Sweet Shop makes it the perfect place to sit down and enjoy a delicious lunch. Our recommendation? The beef burger with beetroot relish, avocado & blue cheese aioli in a perfectly toasted brioche bun.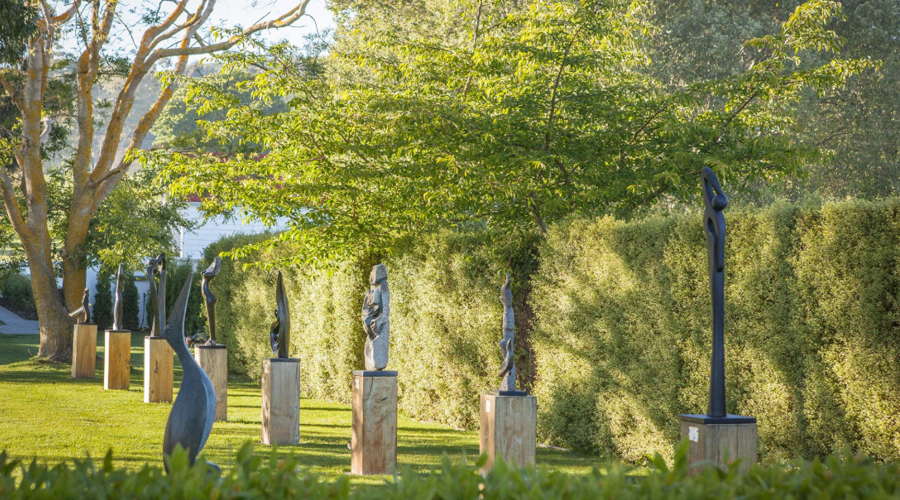 Pizzas from McLeod's Pizza Barn, Waipu
As crucial as sampling the tasty lineup of brews at McLeod's Pizza Barn is, of course, getting stuck into their pizzas. Between the Classic Margherita with basil, tomato, buffalo mozzarella and truffle oil and the Cooper topped with herb-roasted chicken, bacon, mushrooms, sundried tomato and parmesan cheese, the Workhorse pizza — a delicious combination of salami, pepperoni, artichoke, onion, gherkin, capsicum and olive tapenade.
Mrs Miller's mussel fritters from the Old Packhouse Market, Kerikeri
The weekend markets in Kerikeri are one thing you don't want to miss out on if you're up north. With a number of stallholders selling everything from fresh produce to perfectly flaky pastries and artisanal condiments, there's one stall that cannot be passed up — Mrs Millers Mussel Fritters. Famous for their moreish flavours but even more so for their healthy, ethical ingredients (she uses eggs from local hens, omega-3-rich mussels from the Coromandel and loads of fresh, vitamin-rich green herbs) the fritters are fried in front of you and served with optional chilli and a squeeze of lemon. They can also be bought frozen, but you have to get in quick if you want to secure a pack for yourself — they're known to sell out.
Duck confit salad from Storehouse, Taupo
Tucked away on an industrial street behind Taupo's main road is Storehouse, a cute coffee shop and cafe serving up some of the best fare on offer in the area. While the coffee (from Kokako) is excellent, along with their breakfast offering which included a unique take on avocado toast and some delightfully fresh muesli, the duck confit salad with mushroom, a poached egg, bacon, apple, whole grain mustard and truffle dressing takes the proverbial cake for us.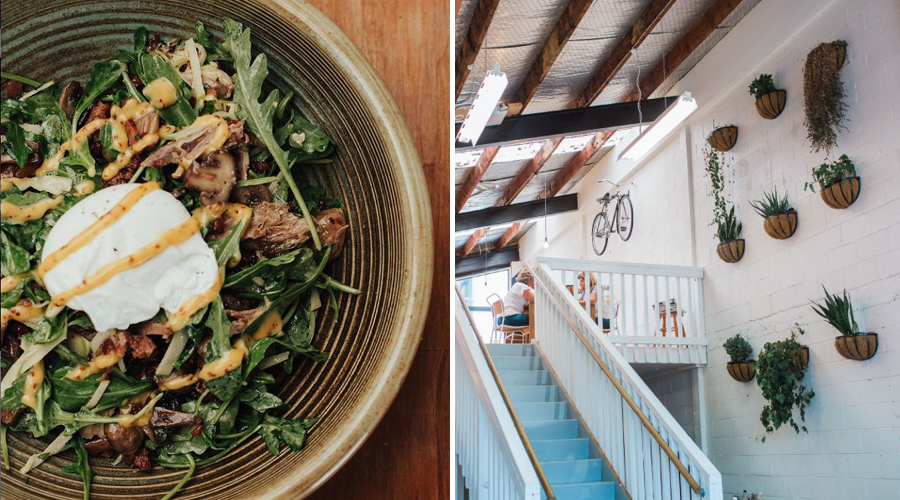 Scotch Fillet Steak from Marsden Estate, Kerikeri
This charming vineyard up north offers far more than just scenic surroundings and a delicious wine menu. Heading there for a bite of lunch proved the ideal way to spend a sunny afternoon with a glass of red in hand and an expertly cooked Scotch fillet served with market vegetables, kumara crisps, and chimichurri in front of us.
Pizzas from Ms White Pizza and Beer Garden, New Plymouth
Another outstanding find was Ms White in New Plymouth, a place serving two things exclusively — authentic Italian woodfired pizza and craft beer. From the mouthwatering line up of traditional, gourmet pizzas, the pizza bianche with balsamic mushrooms, thyme, fontina and confit garlic and the pizza rosse with buffalo mozzarella, spianata, rocket and chilli were utterly delicious.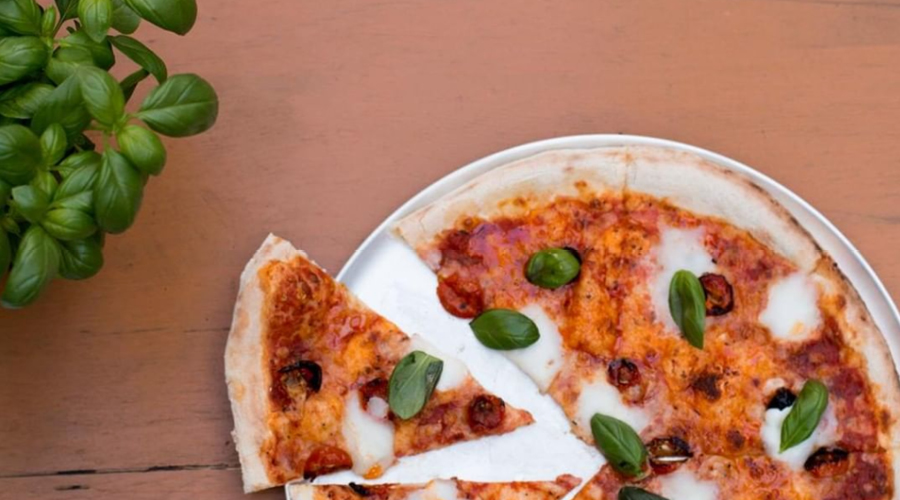 Prawn and cabbage dumplings, pork bao and mushroom and tofu broth from Bamboo, Mount Maunganui
Here at Denizen, we often find ourselves craving the sweet/sour/umami flavours of good Asian food. Luckily for us, Bamboo in Mount Maunganui was on hand to satisfy the cravings when we couldn't rely on our usual Auckland pitstops.  With a comprehensive menu of all the usual trappings, the  dumplings filled with prawn and cabbage and served with chilli dipping sauce and chives, the bao packed with five-spiced roasted pork, pickled cucumber, coriander and hoisin chilli sauce and the tamari and star anise broth with shiitake mushrooms, tofu, bok choy and rice noodles hit just the right spot.
Coconut real fruit ice cream and fresh blueberries from Blue River Orchard, Kerikeri
Let the ice cream-shaped road signs guide you to this quaint little takeaway locale, located on a blueberry orchard serves up some of the best real fruit ice cream we had tried in a while. Opting for the dairy-free, coconut base proved a delicious choice and pairing it with a chocolate chip cookie and a carton of fresh blueberries was the ideal afternoon pick-me-up on one of Kerikeri's notoriously warm days. Keep an eye out for the Blue River Orchard food truck, seen at The Old Packhouse Markets in Kerikeri on Saturday morning, Paihia markets on Thursday afternoons and at most of Northland's summer festivals.