If you're wondering where to eat this February, fear not — there's plenty of culinary goodness to delight in. Even with the country in the red setting of the traffic light system, we can still get out and about to local eateries, which need our support more than ever. From collaborative events to the best new openings, here's what to sink your teeth into this month.
Make a booking
Gochu debuts a new event series
After the roaring success of their sell-out Test Kitchen events last year, the Gochu team has come up with a new must-book series. They'll be inviting their favourite producers across the country to Commercial Bay, offering a night of delicious food by chef and co-owner Jason Kim, plus whatever their friends will bring along.
To kick things off, the Kelly Washington winemakers will join them on the 22nd of February. Seeking the most unique and diverse parcels of high-quality fruit, the husband-and-wife team work with vineyards in Marlborough and Central Otago to make elegant and honest wines. They prioritise old vines, high-density planting, vineyards of altitude, and organic and biodynamic farming.
Gochu and Friends, Tuesday 22nd February
$75 per head for food, featuring a special menu to be revealed on the night by Jason Kim, and the latest organic wines from Kelly Washington. Click here to book.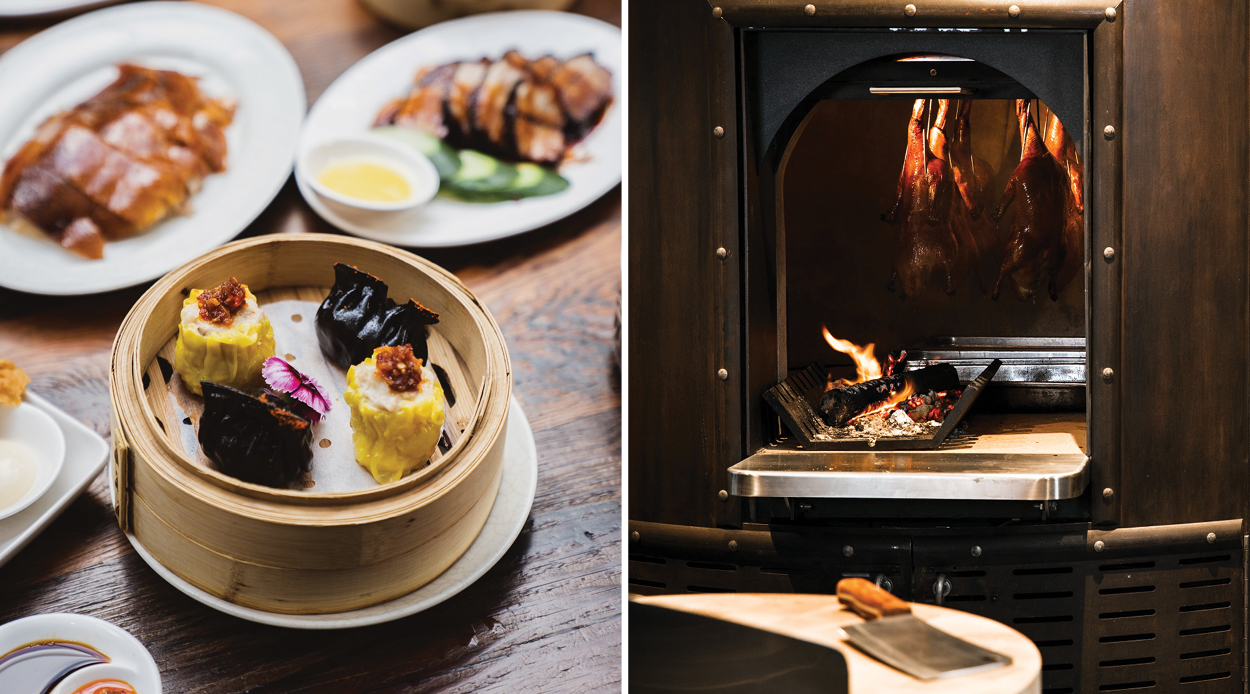 Auckland eateries offer plenty of delicious ways to celebrate Chinese New Year
Beginning on the 1st of February this year, the Chinese New Year period runs for up to 16 days. It's customary to celebrate the transition to a new zodiac sign by gathering the family for a delicious feast — and many Auckland restaurants are offering special menus that will make the occasion even more auspicious. Find all the one-off menus, plus the best Chinese restaurants to indulge in authentic dishes, in our guide here.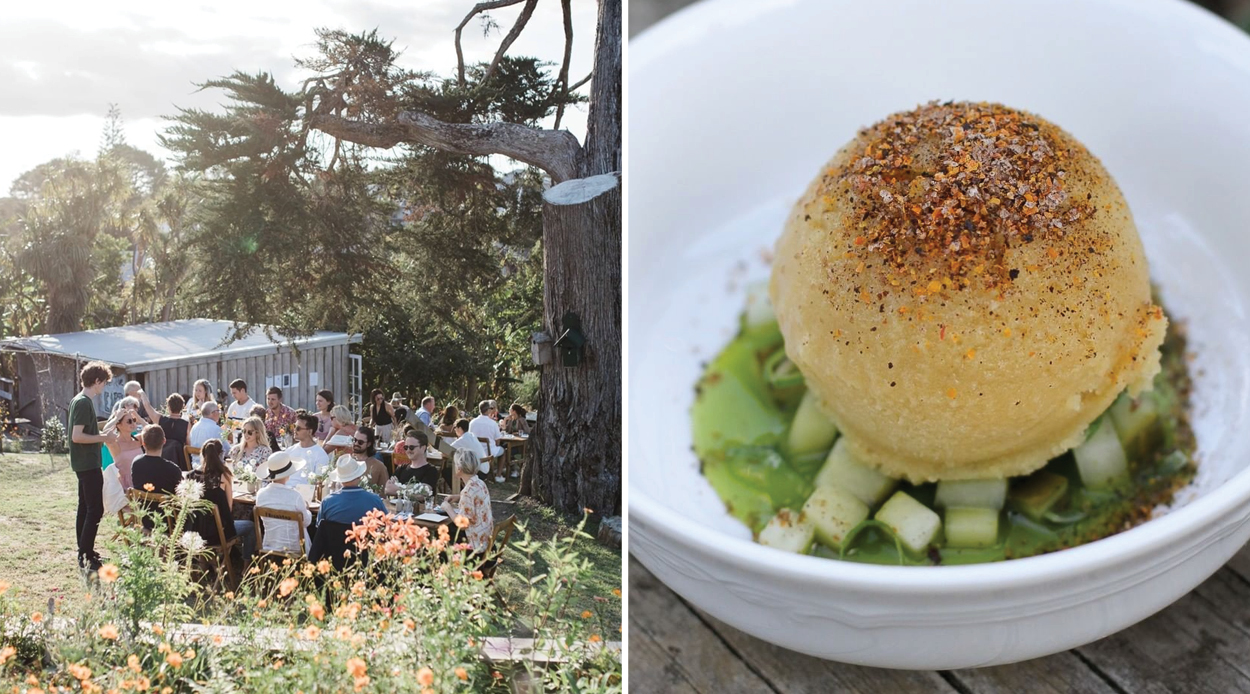 Kelmarna Gardens hosts al fresco 'Farm Dinners'
Arguably the perfect event for these times, Grey Lynn organic farm Kelmarna is bringing back its popular outdoor Farm Dinners. Collaborating with their favourite chefs to celebrate the bounty of the land, Kelmarna's team invites diners to join them at long tables on their Village Green, right in the heart of the gardens.
This year, the dinners are set over six nights, with acclaimed Eden Terrace plant-based restaurant Forest taking up residence from 16th to 19th February, and Ozone and Salo Salo taking over the following week on the 23rd and 24th of February respectively. Forest and Ozone, which both feature Kelmarna's produce on their menus every week, will each be serving a four-course set menu, while Salo Salo will provide a new experience for many, bringing their take on the traditional Filipino communal dining practice of 'kamayan', a celebration feast laid out on banana leaves and designed to be enjoyed with the hands.
Click here for more details and to book.
Stand-out restaurant dishes to try
Many of Auckland's best restaurants are serving up fresh summer menus to welcome the new year, and we've loved getting amongst. From oh-so-fresh sashimi platters to heavenly pasta and unforgettable snacks, find all the dishes you should be seeking out right now in our guide here.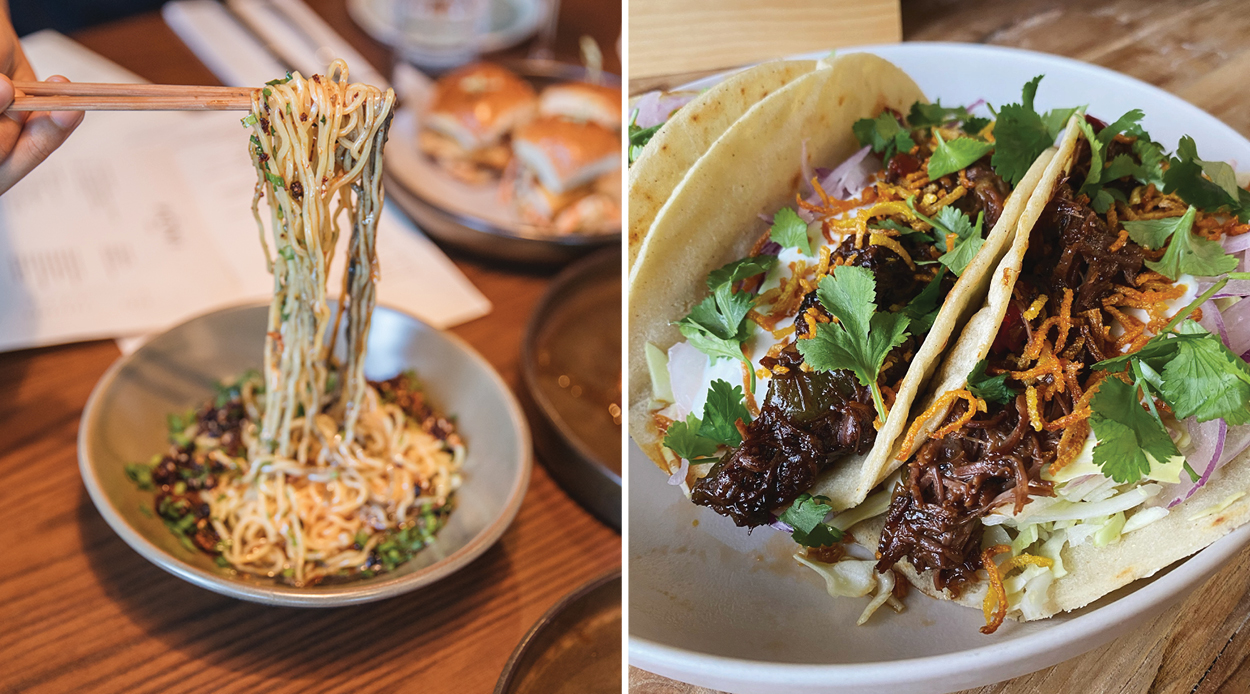 New openings to check out
Pōni
The harbour-facing Commercial Bay restaurant previously known as The Poni Room has been given a new lease on life by hospitality virtuoso David Lee (The Candyshop, Gochu, Camper Coffee and more). At Pōni, the Asian-fusion direction remains, having been elevated and tweaked, and a revamped drinks offering has broader appeal. Read all about it here.
Taco Medic
Queenstown's favourite craft taqueria (and food truck) has opened on Ponsonby Road, slinging its signature hand-crafted corn tortillas filled with mouth-watering Mexican-inspired combinations. Head along for a flavoursome meal and perhaps a frozen margarita or two to stave off this heat. Read all about it here.
Slowlane
Arriving to fill a gastronomic hole in the area of Greenlane, Slowlane is a welcoming and peaceful daytime eatery with plenty to love. Find a menu of classic Kiwi brunch and lunch fare, cooked with finesse, and top-notch coffee. Read all about it here.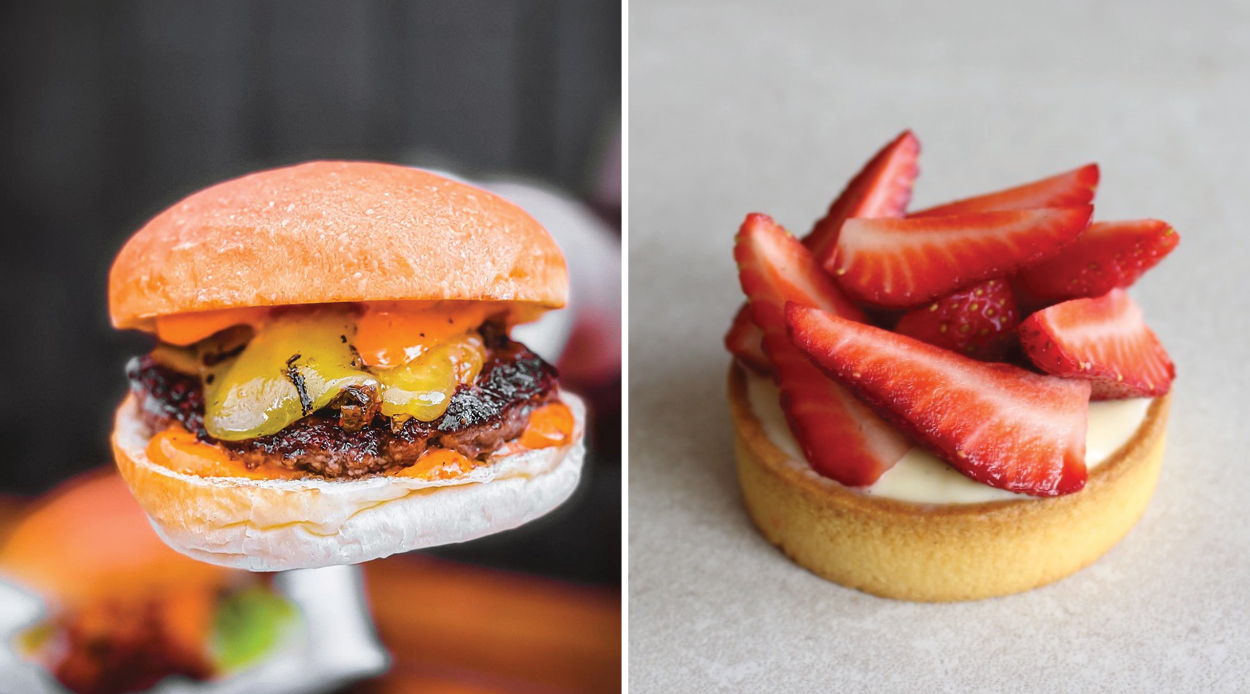 Tiger Burger
Dominion Road has welcomed a second outpost of the Korean-fusion burger favourite. Serving all the staples, including the chicken Gang-Jeong burger and the patented Kimcheese, Tiger Burger Mt Eden has also added Korean fried chicken to its menu especially. Read all about it here.
Knead on Benson
A new Remuera café has locals lining up for its exquisite pastries, handmade from scratch onsite, and Allpress Espresso coffee. As well as the aforementioned baked goods, Knead offers a variety of delicious sandwiches, pies and whole loaves of bread. Should you be after a hot meal, there's a selection of scrumptious dishes from the kitchen including scampi spaghetti, halloumi with smashed eggs, eggs Benedict and more.
Slabs Pizza
It's hip to be square at Auckland's new Detroit-style deep dish pizza joint. Named Slabs Pizza, this new joint has opened in Onehunga courtesy of the founder of Kingsland's Umu, and serves deep-dish squares with a variety of mouth-watering toppings. Read all about it here.