There's nothing that beats devouring a quality meal in front of a stunning waterside view. In fact, now that we're in the midst of these long, languid summer holidays, it's the only thing on our agenda. With a panoply of waterfront contenders in Auckland, it can be tough knowing which are the ones are worth the visit and so we've done the hard work for you and whittled it down to the top seven — one for every day of the week, of course.
Euro
With circling views of the stunning Waitemata Harbour, it's no surprise that this Princes Wharf restaurant is a high contender come sun-drenched days. The menu serves up an enticing array of delights that showcase the freshest and finest local seafood, but we recommend you order one of their delicious whitebait fritters, kick back on the outdoor seats and revel in the sun in true Kiwi style.
The Good Luck Coconut
This tiki-bar and restaurant had us embracing deliciously fresh Pacific inspired flavours when it jumped on the scene in November, and we've never looked back since. It would be a sin to leave without trying the traditional Ika Mata, (a Cook Island staple comprising raw fish marinated in coconut and lime) while the wild-caught tiger prawns and smoked pork ribs are perfect for a quick bite. Don't forget to wash the goods down with a refreshing Tiki cocktail or two as you take in the waterfront views.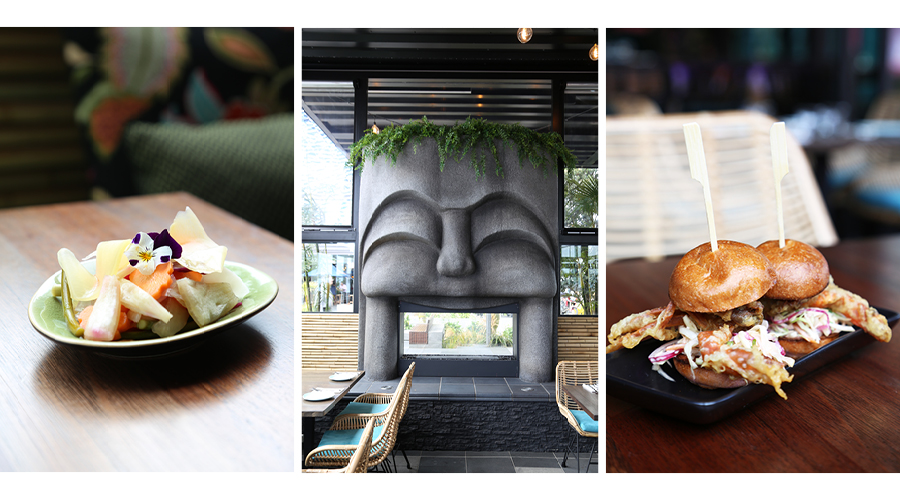 The Culpeper
Located on the Princes Wharf just next to Euro, this summertime saviour is the perfect place to indulge in some waterside frivolity. There's an 'easy breezy' vibe that runs through to The Culpeper's core, and the art of relaxation is truly a treasured one — whether that be via chatting with friends over an array of mouth-watering small plates or kicking back with a quality meal and a fine libation. (NB: The only day this gem closes is Christmas Day, meaning you can escape here all summer long.)
Soul Bar & Bistro
It's no secret that we can't get enough of Soul's delightful menu, especially when it comes hand in hand with sitting out on the deck and lapping up the harbour views. While fresh seafood is a waterfront no-brainer, this spot also serves up an array of mouth-watering carnivorous dishes — like lamb racks, pork belly and roasted chicken breast — for those with a much meatier appetite.
Saint Alice
Despite being a newcomer to the waterfront restaurant scene, seafood-centric Saint Alice already has us hook, line and sinker. Glorious views and lip-smacking food collide in this enticing new spot, where you can indulge on the likes of fried oyster mcmuffins, torched Tua Tuas drenched in smoked butter, salmon tartare and trevally sashimi as you gaze at the sea-heavy panoramics.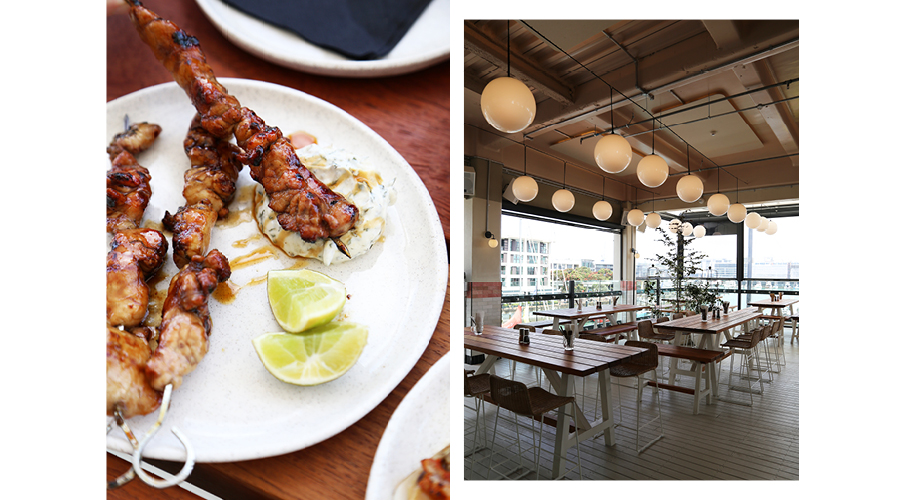 372
With an expansive front deck that overlooks the beach, 372 marks the ideal little space to embrace island time and forget all your woes. That being said, the place does ignite a hard decision of sorts thanks to its utterly divine menu — narrowing it down to just one plate is almost an impossible feat. (Even for vegetarians!) Classic beachside fare with an elevated bent, you'll find yourself torn between the likes of fried potatoes, dumplings, pancakes and even a naughty dessert or two.
Charlie's
Formerly known as Charlie Farley's, this Waiheke eatery is back with a bang and better than ever. Delivering front row views of Onetangi beach alongside summer-ready plates (think Wagyu cheeseburgers and classic fish and chips) and a medley of deliciously devilish cocktails — you can understand why this recent overhaul has us flocking to the ferries. Oh, and be sure to try the crab and prawn heartstopper sandwich, it's a surefire winner.