If you have missed out on tickets to this weekend's Wellington All Blacks game and are seeking a watering hole to watch the deciding match of the Irish test series, we've got a destination only frequented by fans in the know.
Set in the heart of Britomart (a stone's throw from thriving nightlife should you have cause to celebrate later) The Brit is a stalwart pub and eatery that offers the classic rugby-watching experience (complete with exciting vibe, crisp drinks and tasty bites) with an evelated twist. Housed in an iconic Quay Street building, The Brit prides itself on an uplifted offering of typical pub fare and an abundance of brews, making it the perfect place to immerse yourself in the game, whether you're with a group of die-hard rugby supporters or the dutiful partner of someone who can't miss any of the action.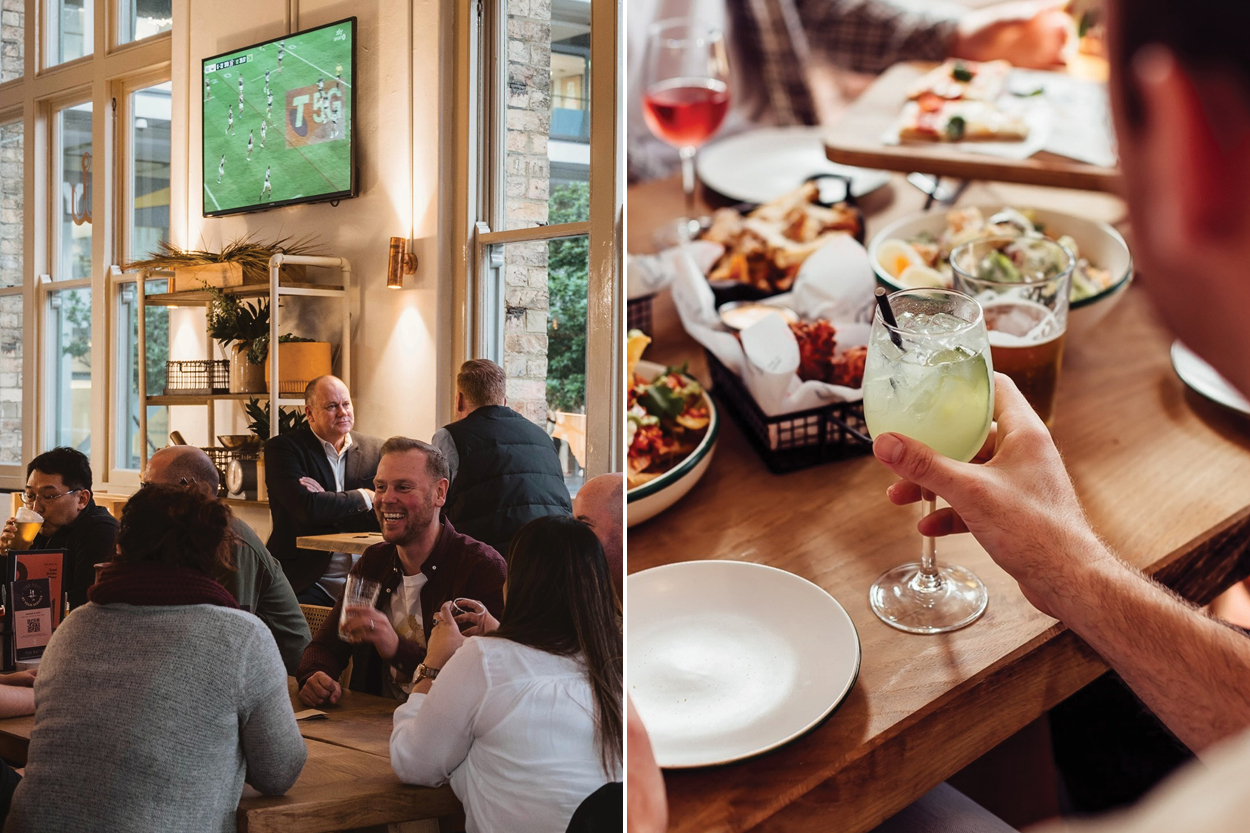 Like all outposts from Nourish Group, The Brit's food menu is worth visiting alone. Not your typical pub grub, the stone-baked pizzas are clear crowd favourites, while the chicken schnitzel is a classic done perfectly. So our advice for this weekend's decider? Call your mates, order a pint of your favourite hazy and a Red Devil pizza to share, and rally behind the boys in black.