In a time when we all need a little encasing in warmth and comfort, the takeaway gods from our favourite eateries are feeding our souls just what they crave. There's nothing more heart warming than tucking into a good old fashioned pie. So take advantage of this rare opportunity to enjoy restaurant quality pies that we guarantee will do more for your wellbeing than those daily 5kms you've become a slave to.
Ostro
Widely acclaimed for their sensational fish pie, filled with NZ's finest seafood and finished with a creamy potato top, Ostro has led the charge on restaurant quality pies since it first opened. And if seafood is not your thing, the braised beef pie with red wine braised beef, bacon and mushroom with a pastry top is equally as compelling. Each pie serves four people.
Available online here.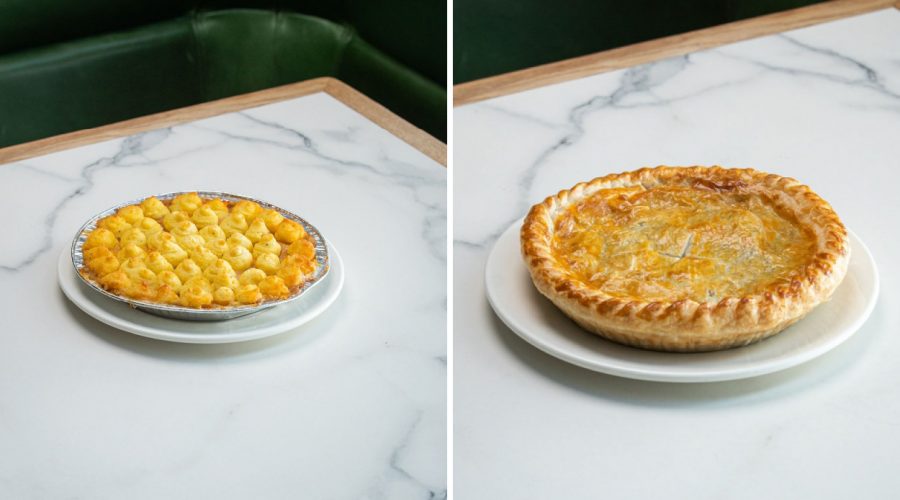 Soul Bar & Bistro
Offering a delectable spiced lamb pie with tomato, lemon chutney and the all important side of fries, that we can only assume is for dipping into the pie gravy. This option is available from the Soul-to-Go menu.
Available online here.
Private Fine Dining
Our favourite in-home chef Antony Price has fired up his commercial kitchen and is baking a variety of hearty family pies, including Classic Mince & Cheese, Chicken Leek & Mushroom, Beef Chilli Bean & Cheese, Smoked Pork, Kumara, Bacon & Cheese and a Classic Smoked Fish Pie.
Available online here.
Paris Butter
Herne Bay's resident French restaurant has a selection of pies available for order from their daily menu. This week's offering included a Fish & Kumara Pie and Boeuf Bourguignon Pie.
To view the weekly menu and to order go here.
Orphans Kitchen
Offering a range of chilled fully prepared meals that can be reheated at home our pick is the Smoked Kahawai Potato-top Pie for a hearty cold weather treat.
Available online here.
Ponsonby Road Bistro
This much loved institution has two tasty pies on offer. A spiced confit duck pie with port wine and caramelised onions, or a beef and blue cheese pie. All pies are large enough for 2-3 adults.
Available online here