Inspired by Mumbai's iconic Bombay Irani cafes (popularised after India's independence) and the city's diverse culture, Angela Gaikwad and Harry Singh (also the co-owners of 1947 eatery) established Newmarket's V.T. Station with a vision to capture the magic of its historic namesake — Mumbai's Victoria Terminus train station (although now, officially known by a different name).
"Small vendors come from all around India to set up their food stalls outside the station," Gaikwad explains, outlining how they sought to reflect the scope of Mumbai's food culture in V.T.'s offering.
"Take the 'Baby Naan' on our menu," she continues, "street vendors would have to, out of necessity, size down the traditional naan according to the smaller ovens they were able to cart from place to place, so we've honoured that evolution on our menu with smaller-sized naan that is easier to enjoy and never too heavy alongside our main dishes."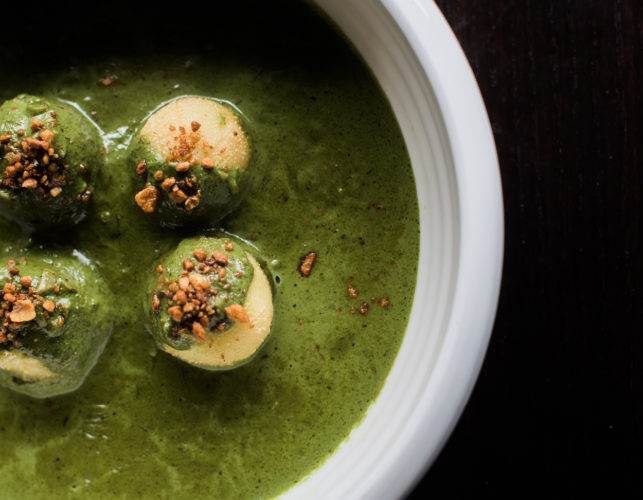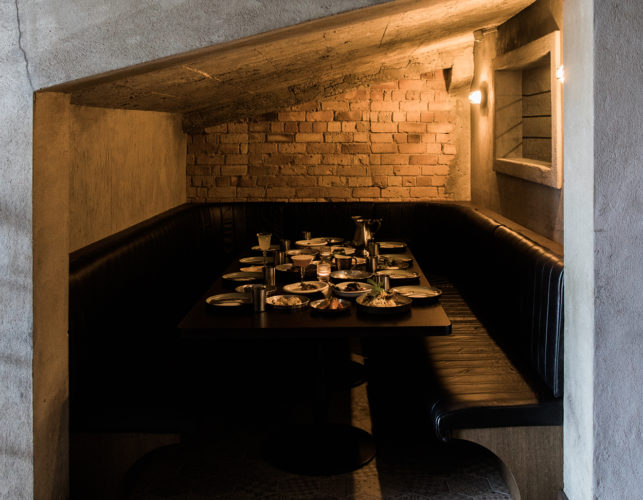 From its powerful flavours to its fresh ingredients and street-food sensibility, the menu at V.T Station promises to take diners on a journey, spanning flavours and dishes that represent the range of regions and culinary disciplines across India.
"It's vast and varied," Gaikwad confirms, of V.T.'s offering. "Indian food is way more diverse than I think a lot of people understand, so we wanted to capture that on our menu. A focus on real flavours, good ingredients and on dishes made how they should be was also really important to us."
Running the full gamut of intriguing Indian flavours, V.T.'s menu starts with snacks and small plates like tasty lamb samosas, chilli chicken (a traditional Indo-Chinese dish) and 'Bombay Aloo' — pan-fried potatoes cooked with cumin, mustard and curry leaves — before moving into larger Tandoori grills, mouth-watering curries and tantalising sides.
The charcoal-grilled dishes are a particular highlight, where perfectly cooked chicken, lamb and fish, marinated in various mixtures of spice, are served on smoky skewers or atop beds of mouth-watering sauce.
That said, if it's a curry you're in the mood for, V.T. Station's sweet and spicy Bhuna Chicken or its aromatic Goat Fry will hit the spot for meat-lovers, while the Daal Makhni, with lentils simmered overnight or the Panner Pasanda, with housemade cottage cheese in a rich tomato and cashew gravy, will satisfy anyone looking for a vegetarian option.
Elsewhere, the Biryani — where tender lamb pieces are prepared in Paya stock, yoghurt and spices and served with saffron Basmati rice — alongside other, more hearty dishes, are perfect for particularly hungry punters.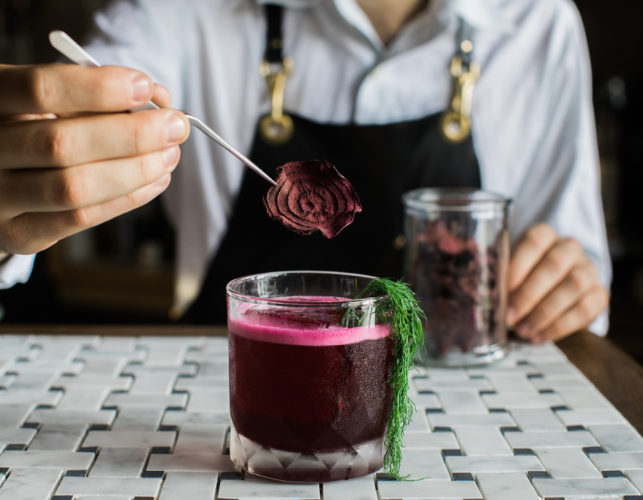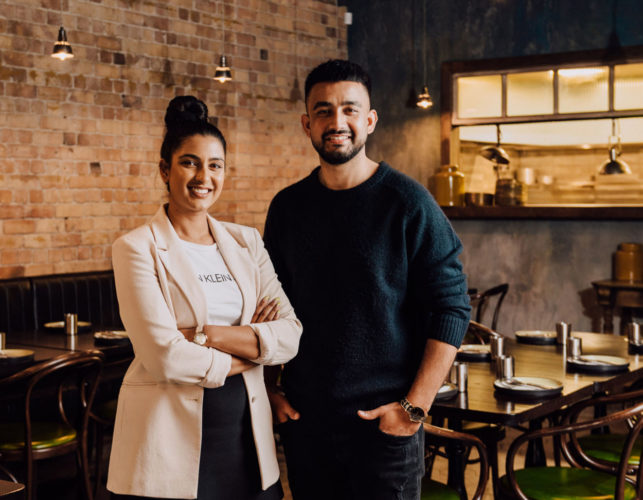 Inside, the restaurant's railway inspiration is communicated via interesting tiles, tonal green touches, panelled wood and exposed concrete. As Gaikwad says, "we wanted to capture the British, Victorian-era feel of the original V.T. Station in Mumbai, without it feeling overly 'themed.'"
As such, the space is cool, contemporary and unique, setting the scene for the culinary journey to follow, but not in such a way as to distract from the food itself, which can't help but take centre stage.
Designed to complement V.T. Station's extensive menu is its impressive beverage offering, with Gaikwad explaining how her team puts great emphasis on creating intriguing cocktails that go well beyond what's expected.
From homemade syrups to gins that have been infused in-house for 10 days with specially-made tea, V.T. Station's drinks (which also include a comprehensive list of wine, beer, cider and non-alcoholic options) are an experience in and of themselves and the perfect way to round out a meal.
Trust us when we say, if you haven't tried V.T. Station already, it should definitely be next on your list.