The exponential rise in vegetarian and vegan restaurants in the past few years has been dumbfounding. Finally, it's a common understanding that non-meat-eaters do, in fact, enjoy food — food that comprises more than just salad and a bowl of fries. Yet despite the inspiring step forward, I found, as a vegetarian myself, the only problem that remained was finding one simple eatery that catered to all dietary needs, and catered to them well. I craved a place where I could chow down on some palatable meat-free fare alongside my steak-loving partner who wouldn't be seen near a leaf of spinach. But finally, after recently stumbling upon Vondel, I found a solution.
The Devonport eatery was opened by Sam Bratton in December 2017, following six years spent in the hospitality industry (both in NZ and Europe) and a long time spent on an unquenched search for the ideal, all-encompassing restaurant. "The inspiration behind Vondel," the vegan explains, "was to have somewhere I could go with non-vegan folk where nobody would have to sacrifice. Scouting for dinner locations was frustrating: vegan restaurants would incite a snicker from my crowd, whereas everywhere else I felt like a dick for ordering the veggie option with 48 special requests." It's the need to include all that leads to the menu's wonderfully confused identity of sorts, where juicy beef burgers accompany spicy "chorizo" veggie variations and panko crumbed tofu tacos, or BBQ pork belly sliders can be shared alongside "mozzarella" tater tots and cauliflower tempura.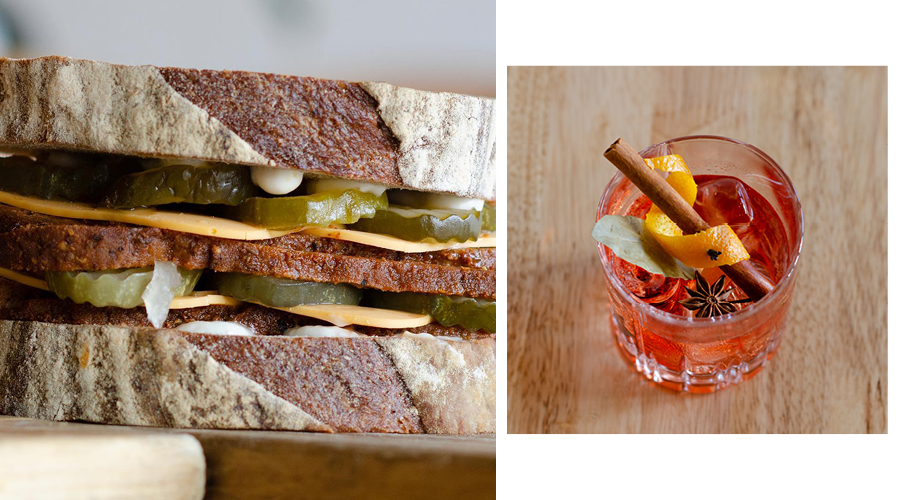 The best thing on the menu? In both my (humble) opinion and the superior one of Sam's, the gold standard of vegan dining resides ultimately in the vegan cheeseboard. "It is a concept we recently came up with as part of a natural wine pairing evening with Cambridge Road wines," he explains, "consisting of a plant-based cheese board made with Crescent Road cashew nut cheeses and a medley of different fruits and nuts." The cheeses, I can wholly attest to, are extraordinarily creamy and bursting with flavour — little bites of godliness that alone have me planning my next visit.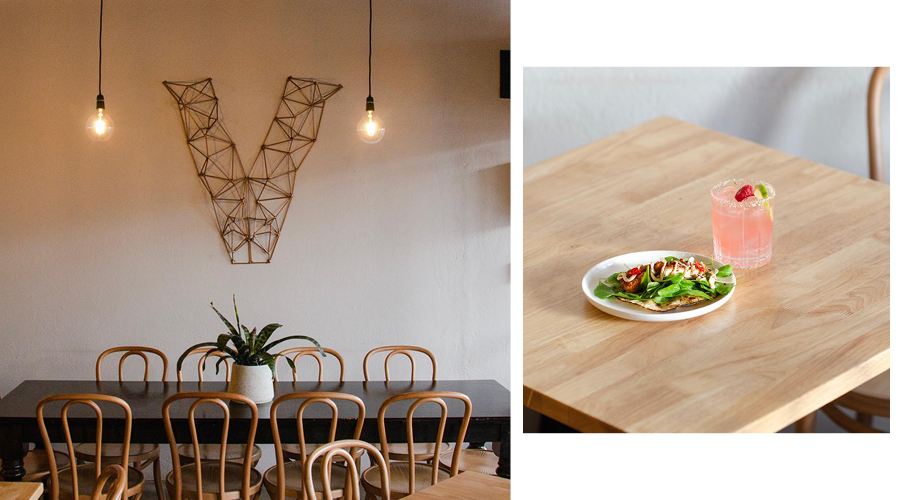 As far as the service is concerned, expect all the sought after qualities of fine dining, but without a hint of pretentiousness. Yes, the staff are exceptional at filling your wine glass up just-so, and at the perfect time too, while being attentive, caring and utterly skilled — but they're just as capable of delivering quip-laden conversation and down-to-earth personality.
Vondel, it seems, is adamantly a place open to any and all — no restrictions. So whether you're a flexitarian, vegetarian, pescatarian, a vegan who loves cheese, a plant-based devotee, or a hard out carnivore — and you're craving some top notch food alongside some memorable service, Vondel is indisputably your spot. I'm making it my mission to hop over the Harbour and pay them another visit before the year is out, and I'll be taking all my meat-eating friends, too.
Vondel
8 Victoria Rd
Devonport
Auckland
09 446 6444