Family lunches are no walk in the park at the best of times, but it's the frenzied Christmas period that really tests one's patience. Scouring that small window of opportunity where the whole clan is free is almost impossible — cousin Sandra has a dance recital at 11am, Granny refuses to eat after 1.30pm and Uncle Dave is always, always late — and finding the perfect place to host the festive feast is another task entirely. While we can't help with the family's almost impossible schedule, what we can do is dish all on the ideal lunching hotspot; step forward Villa Maria Winery, the ultimate place to eat, drink, and be merry this season.
Divine food and sensational wine collide at the award-winning winery's stunning Vineyard Cafe. Aside from the tried and tested platters, the menu also hits the seasonal nail on the head like no other, serving up delicious plates suited to any and all members of the family (with an array of vegetarian, gluten-free and dairy-free options to keep even the pickiest of the bunch satiated). Expect elevated fare like pork belly with goat's cheese mousse, succulent garlic prawns or a refreshing beetroot and ricotta gnocchi, doused in parsnip fennel purée — not to mention delectable desserts to boot.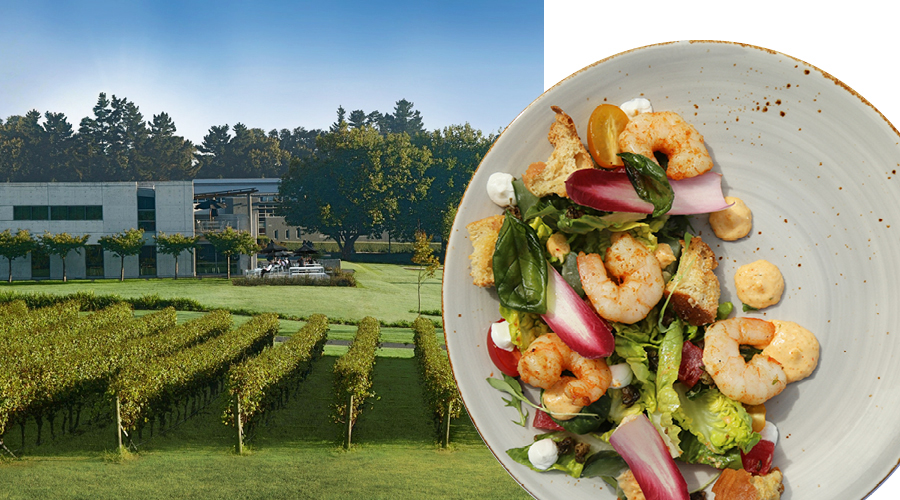 Of course, no festive lunch is complete without a tantalising libation with which to wash it all down — and nowhere does it better than this famed Auckland winery. The extensive wine list delivers an abundance of award-winning whites, refreshing glasses of rosé, hearty reds and everything in between, but we suggest indulging in a wine tasting for those really wanting to make a day of it. At just $10 for five wines (the standard tasting) and $15 for ten, (the premium tasting), it's almost rude not too.
At once an out of town escape and a stone's throw away from home, this seasonal no-brainer serves as the ideal spot for getting away from the city's hustle and bustle without herding the brood out too far. At Villa Maria, you can expect to leave happily satiated, utterly content and firmly in the family's good books until the next silly season, at the very least.
Villa Maria is open seven days for wine sales and tastings. 
Auckland Vineyard Café opening times:
Monday to Friday, 9am-6pm
Weekends 9am-4pm

Villa Maria Winery
118 Montgomerie Road
Mangere
Auckland
09 255 0660