Love is in the air with Valentine's Day fast approaching. Whether you're a believer or a doubter, there's every reason to treat your loved one to an evening of wining and dining. On a day when public displays of affection are the norm, and with the finest restaurants romancing Auckland with Valentine's-Day-exclusive offerings, this really is prime time for a dreamy date night. Without further ado, we offer you our restaurant roundup for a victorious Valentine's Day.

Ostro
No matter the day, Ostro's delectable fare, sophisticated ambience and breathtaking views are a recipe for a beautiful evening. The brasserie has curated a special Valentines menu this year, including all the perennial Ostro favourites. For $95 each, both of you will sip from flutes of Veuve Clicquot rosé, and dine on a four-course meal which includes crayfish and caviar toast amuse-bouche. If diners want additional starters like the iconic seafood platter or fresh local oysters, or a different main course like the signature Beef Wellington, they can opt to pay extra while still enjoying the full Ostro aura of romance.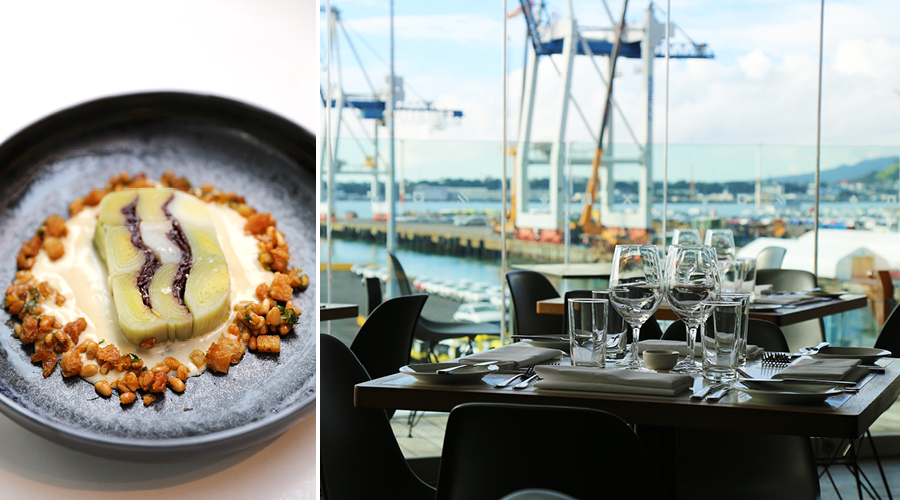 Non Solo Pizza
Pull up a seat in Auckland's most romantic courtyard at Parnell's Non Solo Pizza and relax as you enjoy some fresh local oysters and sip on an Aperol Spritz. Even if you have dinner plans at another restaurant, this is the perfect spot to start your romantic evening, but we wouldn't be surprised if you extended your stay through until the late hours of the night as its offerings are almost impossible to resist.

Andiamo
This favourite Herne Bay Italian restaurant is renowned for its inimitable sunset views which give it a year-round romantic edge. Add to that Andiamo's Valentine's Day menu, with starters such as burrata, crudo, meatballs, and even half a dozen oysters for an extra $10. Your main course might be the renowned first-light Andiamo wagyu bavette, and then why not enjoy dessert, with an apertivo? There's even a gift from the kitchen on arrival.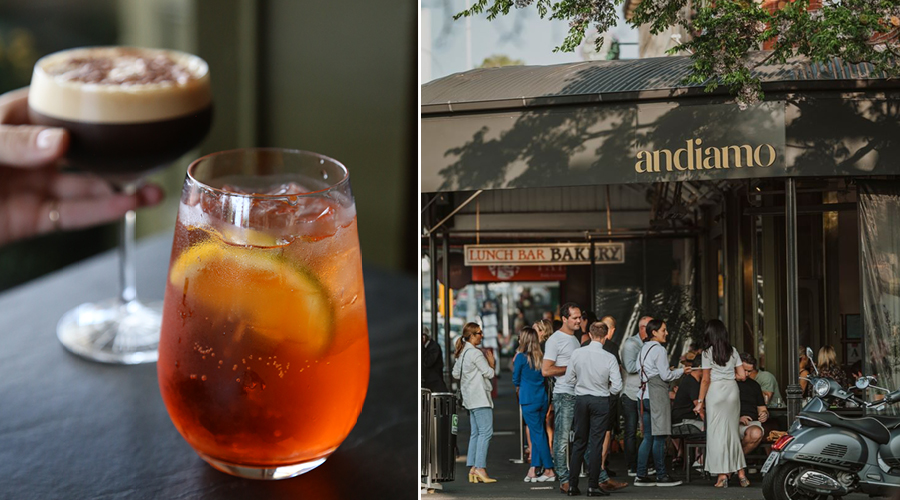 Culprit
If your partner is an avid gastronome, expand their horizons with a dining experience at Culprit. This contemporary restaurant goes above and beyond to bring new creations to Auckland's dining scene and chef and owners, Kyle Street and Jordan MacDonald will be showcasing their best work on the $150 (per person) ten-course Valentine's Day menu. Dishes include chicken liver parfait doughnuts, duck leg confit taco, oysters, wild paua lollipop and pressed pig face, to name a few. Diners will also be welcomed to a glass of Collet champagne and are welcome to begin or end their date at the Little Culprit bar across the road from the restaurant.

Ebisu
Always dimly-lit and evocative, Ebisu becomes even more romantic on the 14th of February. Each Valentine-variety course of the $95 (per person) three-course special menu is designed for sharing. The Ebi Mayo Roll will be a certainty, while other notable dishes include the crayfish and snapper dumplings, sashimi platter and the delightful final indulgence of white chocolate and miso fondant.

Euro Bar & Restaurant
Auckland's favourite waterfront restaurant, Euro is known for providing the velvety vibes of Valentine's every year and this time is no different. The $99 four-course set menu includes a variety of dishes to choose from, such as the Peking duck tacos, Te Mana lamb potato gnocchi and caramel semifreddo to name a few. Bottles of Perrier-Jouët will be going at only $99, so raise a glass with your loved one as you tuck into a gorgeous meal near Auckland's waters.

Azabu
If you're after a more laid-back and bustling environment, look no further than Ponsonby's Japanese-Peruvian fusion restaurant, Azabu. Chef Yukio Ozeki will be serving his special Omakase menu, which is Japanese for 'leave it up to me,' encouraging diners to trust the chef. The Omakase menu only costs $85 per person and is promising to span over two hours and make sure to be quick to book as spaces are filling fast.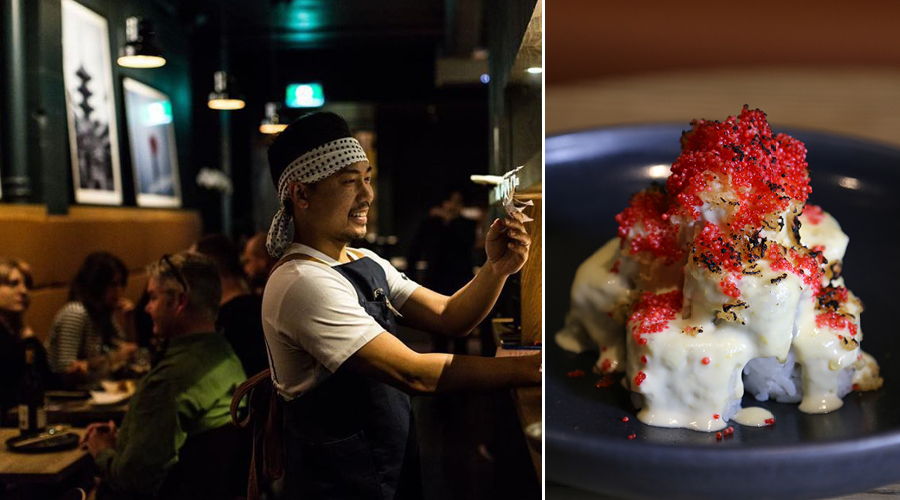 Tommy's Champagne Parlour
Take your loved one to the opulent Tommy's Champagne Parlour, located in Britomart's Seafarers building. On Valentine's Day, the team at Tommy's are bringing out a trifecta of our favourites that can make anyone feel like royalty — champagne, lobster and caviar. Tables are limited for the lowkey lounge, so we recommend you reserve a spot as soon as you can.
Céleste
Treat someone to a night at one of K'Road's highly reputable wine bar and restaurant, Céleste. For $80 per person, owner and chef, Nick Landsman, alongside co-owner, Emma Ogilvie and sous chef, Albraine Alfante have crafted a special menu that comprises the finest produce and ocean's bounty. The fruit de mer platter is set to be one of the best our town has ever seen, comprising Te Kouma Bay oysters, Kaipara oysters, Auckland Islands langoustine and Cloudy Bay clams, to name a few.