Taking up a post in the heart of Kingsland, Umu is the new, vibrant pizza joint delivering delicious, sourdough pizzas, made the old-fashioned way.
Undertaking a journey of dough discovery, owner Simon Murphy dedicated 10 years to trial and error in search of the perfect pizza base. Eventually settling on methods of old by using a 200-year-old starter (from Naples) and a process of fermentation (that alters the effects of gluten and starch in the dough) Umu's crusts are not only more flavoursome but are much easier to digest. This makes them obviously appealing to anyone with an adversity to gluten (although they are not gluten-free).
With a laudable focus on using local, natural and organic ingredients — the cheese used is sourced locally, meat straight from the farm, and vegetables plucked from an organic farm close by — Umu is establishing its connection to the community from the outset. Enlisting the help of Gerrick Numan (Millé) for the interiors, the space captures the ease and laid-back appeal of the food being served in it. Offering share tables, vivid colours with touches of neon, and a welcoming atmosphere, the centrepiece of the space really is the large Stefano Ferrera pizza oven — the eatery's beating heart. Umu is a generic term for 'oven' in many Polynesian languages, so it makes sense to have such an integral component of their culinary offering on full display.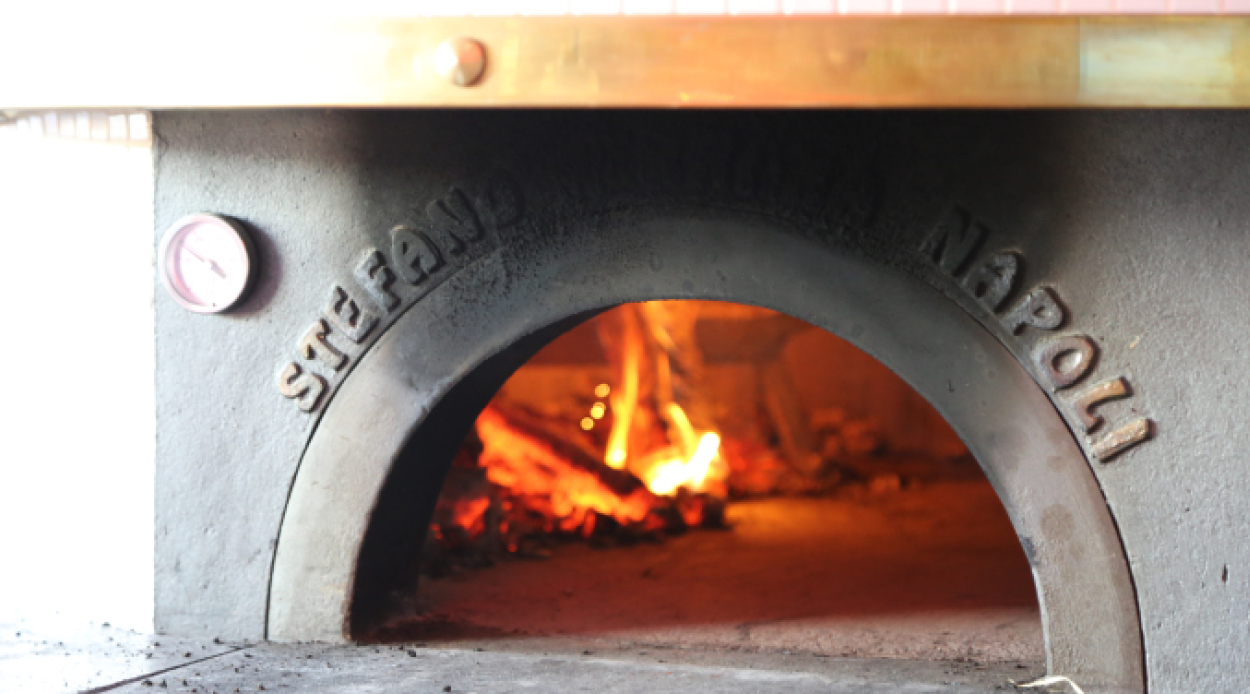 The menu comprises our favourite classics — sometimes there's nothing better than a good Margherita (on Umu's menu it's called #one) — as well as some delicious combinations like the #seven with Goan Chorizo, pickled veg and chilli flakes. The sides are also nothing to be sniffed at, with inclusions like fire-roasted field mushrooms and polenta with semi-dried tomatoes, parmesan and rocket.
So whether you're a pizza fiend, or simply looking for a great place to catch up with friends, this charming eatery is the new neighbourhood hangout we've all been waiting for.
Opening hours:
Tuesday until Sunday, 5pm – 10pm
Monday closed
Umu
469 New North Road
Kingsland
Auckland