The Sugar Club has taken its principles of local sourcing, sustainability and storytelling to a whole new level. This ethos has now been carried through into its beverages, with an array of new, carefully-designed cocktails that are unlike any we have ever experienced before.

Mikey Ball — the renowned bar consultant with a rich knowledge of mixology from his time serving as Head Bartender at London's highly-acclaimed Dandelyan, which took the top spot in the World's 50 Best Bars, has guided The Sugar Club in this lengthy and inventive process. Together, Ball and the team at The Sugar Club created concoctions based on personal stories that represented various versions of New Zealand, condensing the central ideas down to four themes that formed the basis for each cocktail — roots, pasture, plateau and coast.

This saw each front of house member at The Sugar Club create their own drink. Starting with the elements of New Zealand's identity that inspired them, they then built up their cocktails with ingredients that they felt captured their own personal experiences, drawing on elements like nostalgia to imbue their cocktails with a special, intangible wow-factor. Continuing the restaurant's theme of sustainability, the drinks were also made using ingredients left over from the kitchen. And as bizarre as it may sound to have things like cauliflower and Aquafaba included in a cocktail, the skilled team at The Sugar Club really make it work.

The Kamote, for example, by Maria is an ode to her favourite childhood dessert from the Phillipenes, halo-halo, an ube ice cream and shaved ice sundae. The nostalgic Filipino flavours are married with elements of the Pacific, and subtly sweet kumara which replaces the traditional ube. This mixture of two cultures is as refreshing as the halo-halo itself and the cocktail's tropical taste transports us instantly to the Islands.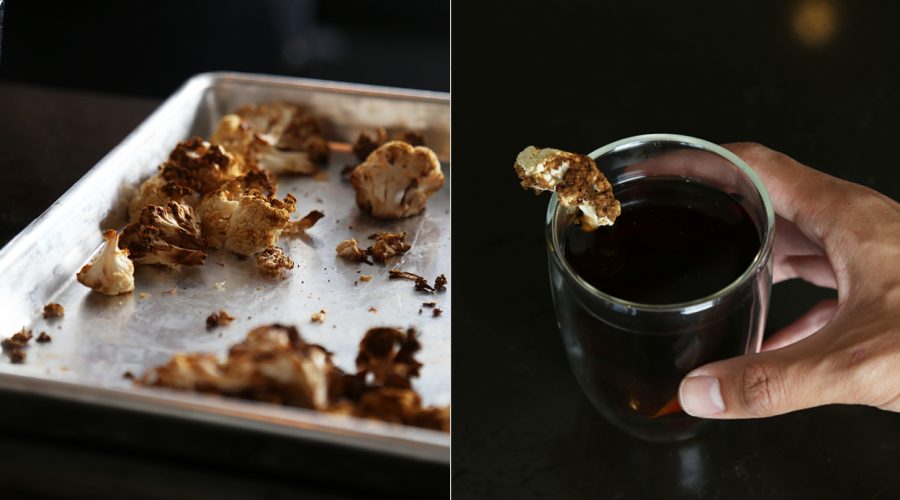 Adopting a slightly different approach, Assistant Manager, Brennen created the Tikitere, a cocktail made particularly distinctive for its savoury flavours. Drawing inspiration from the sulphuric elements of our native land, Brennen combined cauliflower as the drink's base, evoking volcanic flavours and offering a deep foundation for the other elements of dandelion tea and miso that round it off perfectly. It's a drink that is as surprising as it is enjoyable, and certainly reminds us of Aotearoa's rich, earthy origins.
For this new venture, the team at The Sugar Club have truly gone above and beyond. They captured the flavours of New Zealand through syrups made from horopito leaves and were fearless in experimenting with unexpected ingredients — which has paid off in spades. The liquid portrayals of Aotearoa will be available at The Sugar Club from Friday (12th April) for you to sip on while you sit 53 stories high, looking out over Auckland and thinking about your own story of the beautiful country you live in.

The Sugar Club
Skytower
72 Victoria St West
Auckland
(09) 363 6365