Being that Auckland is home to the world's biggest Pacific Island populace, we've certainly taken a while to enshrine Pacific culture in our overall hospo identity. This has, in part, been a driving force behind Wynyard Quarter's new Hawaiian-themed resident, The Good Luck Coconut. Having opened only 10 days ago, the newcomer is already charming tourists and local visitors with its laid-back charm and Asian-Pacific fare.
The group behind the offering is that which runs Greenwoods Corner's Little Jimmy and One Tree Grill. The opportunity to bring their vision for a Hawaiian themed bar and restaurant to the waterfront district proved simply too good to be missed, and as a result, the light-filled space, which has been several incarnations of one Indian restaurant or another, has been rendered suitably atmospheric by the team at Orb Design.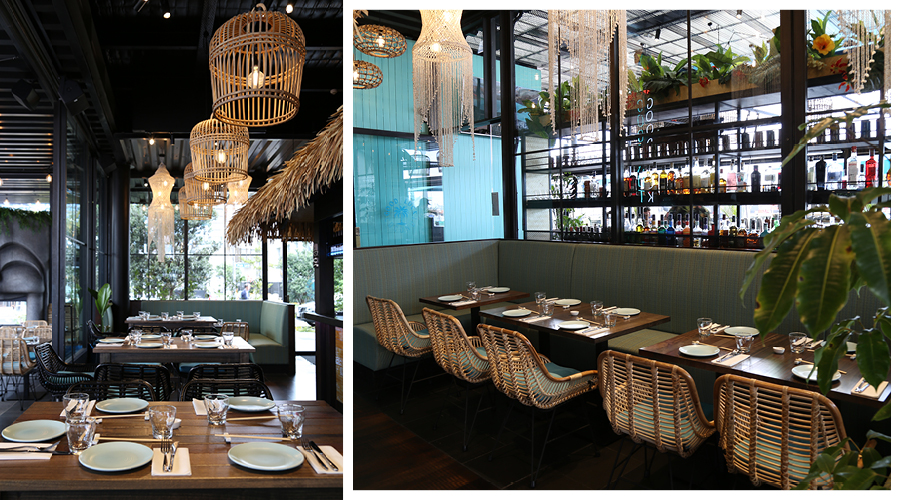 Both the sheltered outdoor area and the enclosed indoor area boast their own respective bars, from which you can order one of several tantalising Tiki cocktails which we are told are a focal point. The food menu, on the other hand, gives way to a slew of dishes which are compartmentalised into a raw section, a 'small' category, or something from the 'firepit' and each exhibits an intriguing fusion of pan-Pacific flavours.
The Ika Mata, for example, is something of a Samoan kokoda which combines market fish with coconut, lime, shaved melon, mint, dragon fruit and nasturtium. The crispy karaage chicken is served with a distinctive coconut sambal and the wild-caught tiger prawns come with lashings of mango, tarragon and black garlic mayo sauce.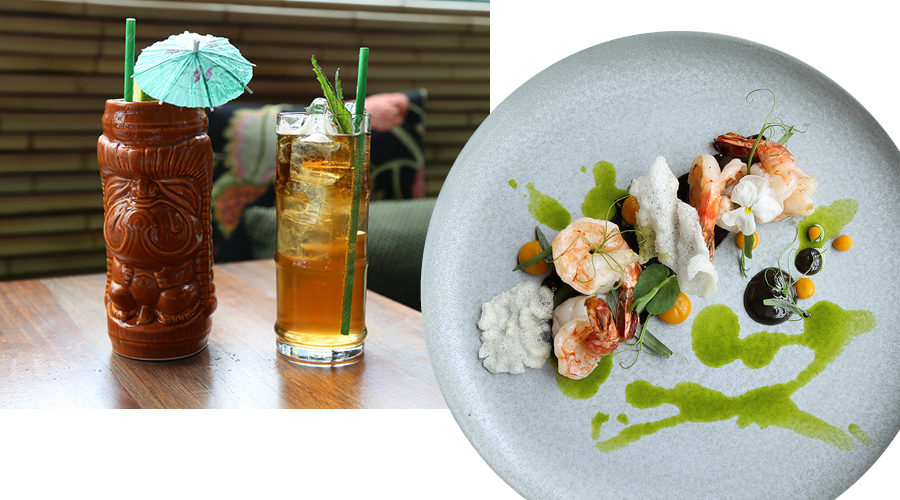 Soon to grace the panoply of dishes are the kim chi marinated pork and pineapple skewers served fresh off the robata grill. Delivered on a bed of dehydrated kim chi and sautéed cabbage, it's a novel dish that combines the succulent meat with a touch of tang and sweetness.
There's plenty to like about The Good Luck Coconut; it's not trying too hard and it fits naturally into Auckland's waterfront line-up. Moreover, it leaves us asking why its taken so long to embrace our relaxed, fun-loving Pacific-infused personality as a city.
Click here to book a table.
@thegoodluckcoconut
The Good Luck Coconut
39 Jellicoe St
North Wharf
Wynyard Quarter
Auckland
(09) 303 0440