The last thing your mother wants to do on Sunday is cook and while typically you would have picked up the bill at her favourite eatery, this year you'll have to make do with spoiling her at home. Thankfully, some of the city's finest food purveyors have created specialty offerings that are sure to put a smile on Mum's discerning dial. Below are some of our favourites, but be sure to also check out our Takeaway Food Gallery for a vast array of options for quality in-home-dining.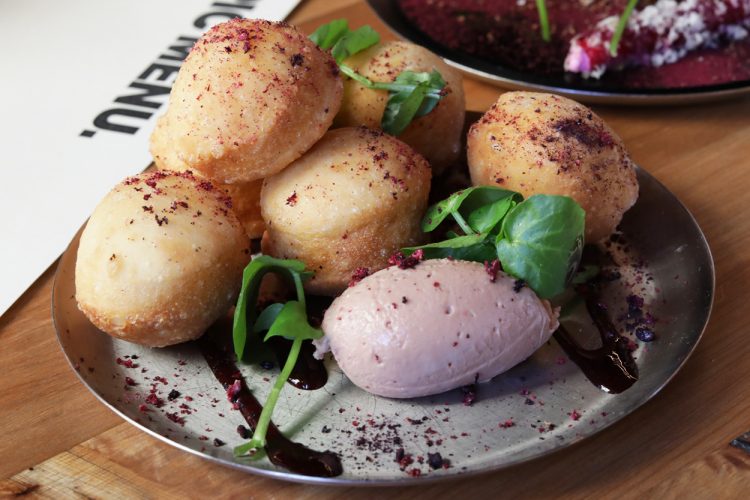 Culprit
Prepare Mum a five course dinner she'll remember for years to come with Culprit's dedicated Mother's Day Meal Kit. The culinary experience begins with nostalgic Purple Kumara Chips with Kiwi Onion Ranch Dip, then she'll savour oysters served with grilled honeydew melon and tequila dressing. This leads into an enticing entree of Culprit's much-loved Chicken Liver Parfait and Donuts, followed by the main event, Braised Lamb Shoulder with Kumara Fondant, Bitter Leaf Salad, Grilled Peach Stuffing and Lamb Jus. The dinner finishes with a flourish of Burnt Apricot Creme Caramel. This special Mother's Day Meal Kit serves two and is available both Friday and Saturday evenings.
To order go here
The Engine Room
Enjoy a carefully curated three course menu just for Mum, which kicks off with Carl's Fish & Fennel Soup with Saffron Aioli, followed by Duck Confit with Butternut Pearl Barley and Roast Pear and to finish a Chocolate and Cognac Mousse.
To order go here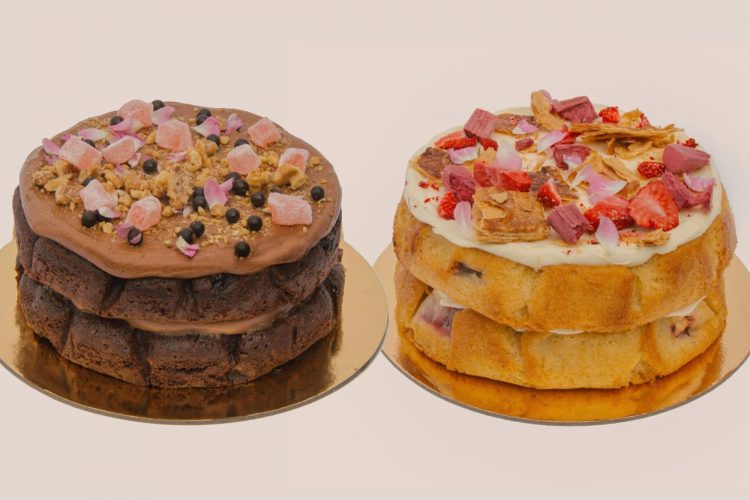 The Caker
The Caker has created two specialty bubble cakes just for Mother's Day. The Strawberry Rhubarb Cinnamon Pie Cake is soft and sweet, tasting like the last days of summer. Packed with luscious strawberries and tart rhubarb, it's warmed with cinnamon and filled with vanilla bean mascarpone and rhubarb coulis. It's the ultimate indulgence. The Dark Chocolate Rose Walnut Cake is a dark and fudgy, flourless chocolate cake, kissed with a whisper of rosewater, generously dotted with chunks of Turkish Delight and roasted walnuts, finished off with sprinklings of rose petals, Valrhona chocolate pearls and more toasted walnuts and Turkish delight. These bubble cakes serve 4-6 people (if your mum is willing to share) and are available to order now for pick up Saturday, April 9, or Sunday, April 10, from the K Rd store.
To order go here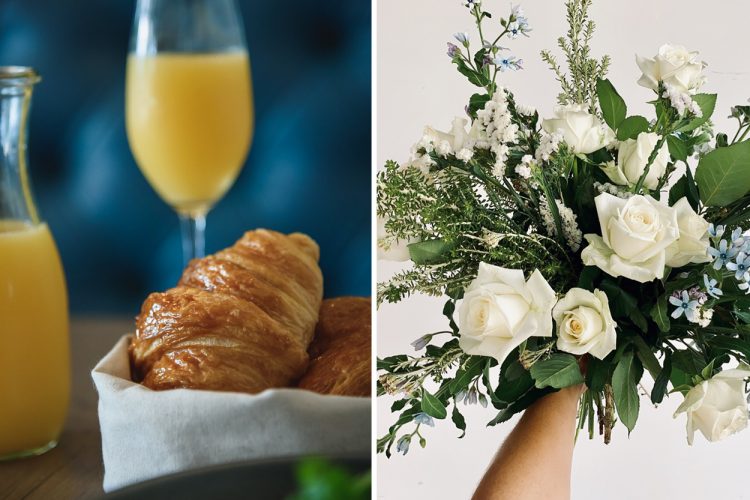 Paris Butter
Herne Bay's French restaurant is offering a classic European breakfast for Mum to indulge in on her special morning. The Mother's Day Brunch Kit, includes, Croissants and Pain au Chocolate, Quiche Lorraine, Jams and Nutella, Baguette and Butter, Smoked Salmon and Cream Cheese, Cheese and Charcuterie, Orange Juice, along with a personalised gift card to Mum.
To order go here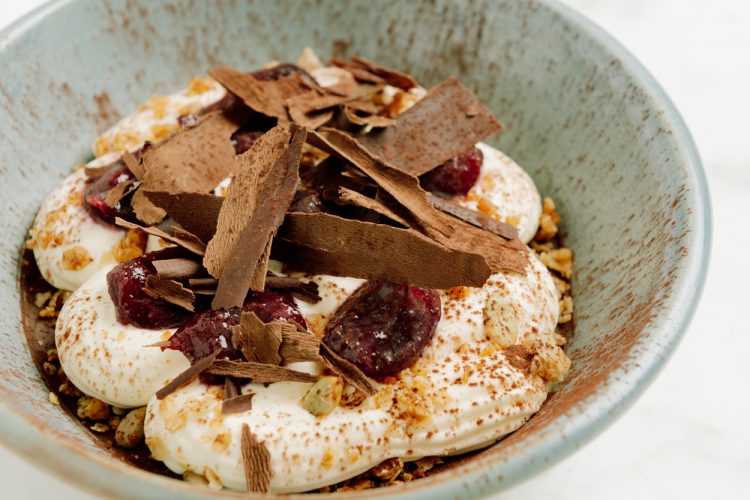 Soul
The Viaduct Harbour eatery has created the ultimate Mother's Day Hamper packed with fresh burrata, house-baked ciabatta, Smoked Chicken Liver Parfait, Sweet & Sour Date Gelée, Crab Lasagne, Pear Walnut & Rocket Salad along with Cherry Chocolate Mousse. The hamper also includes a cocktail base (plus a mini tipple to shift things to the next level).
To take the load off Mum on her dedicated day, Soul is also offering kids boxes with a tasty serving of cottage pie and a soul-icious kids' dessert. Plus, the first 100 Mother's Day hampers ordered will receive a little gift from Richie & Co.
To order go here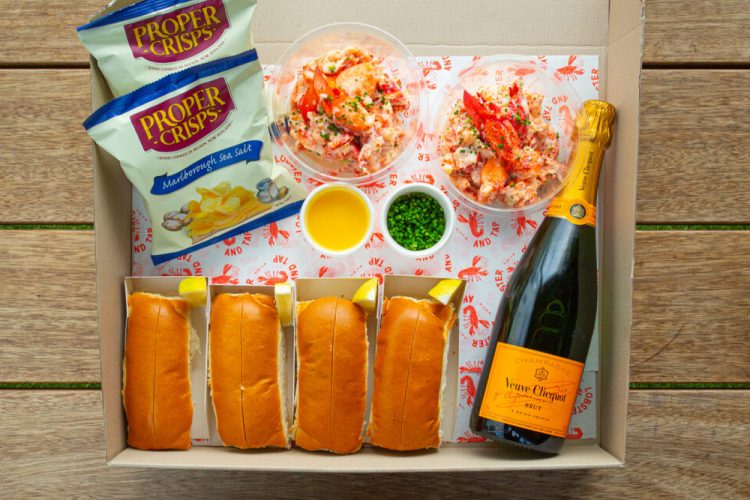 Lobster & Tap
Mouthwatering lobster rolls are sure to make Mum happy. These lobster kits come with the perfect accompaniment of a bottle of Veuve Clicquot.
Select from classic or hot buttered rolls. Kits come in sizes for 2, 4 or 6 people and each come with McClure's pickles and Proper crisps.
To order go here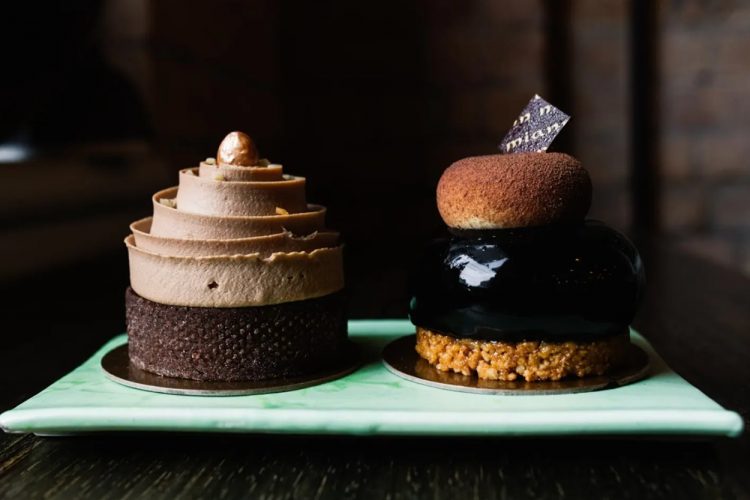 Miann
Creating a one-off special sweet treat just for Mother's Day, the gift includes: Strawberry and White Chocolate Heart Cake (individual portion size); Lemon Meringue Tart (individual portion Size); A craft Chocolate Bar from the Miann Chocolate Factory; A pack of 4 Macarons; Classic Scottish Heart Shaped Shortbread and a pack of Scorched Almonds.
To order go here