Just in time for daylight savings and a sniff of summer on the horizon, The Crab Shack's Auckland location has scuttled into a new venue that many of us will know already. Moving into the prime spot previously occupied by The Culpeper, the newly-minted Crab Shack still boasts waterfront views and a light, bright atmosphere, however the menu is brand new.
Created by Gareth Stewart and his team, the scrumptious offering centres on just the sorts of bites we'd love to indulge in while the sun sparkles across the water, washed down with an ice-cold beverage.
A very appealing selection of rolls and sandwiches spans the likes of classic crayfish and prawn with chipotle mayo; a Nashville hot chicken sandwich and grass-fed beef burger, while those after a salad or a larger main will find plenty to love — we're particularly drawn to the skillet crab mac n cheese, and the 1/2 BBQ chicken with garlic yoghurt sauce, pickled chilli and chorizo butter.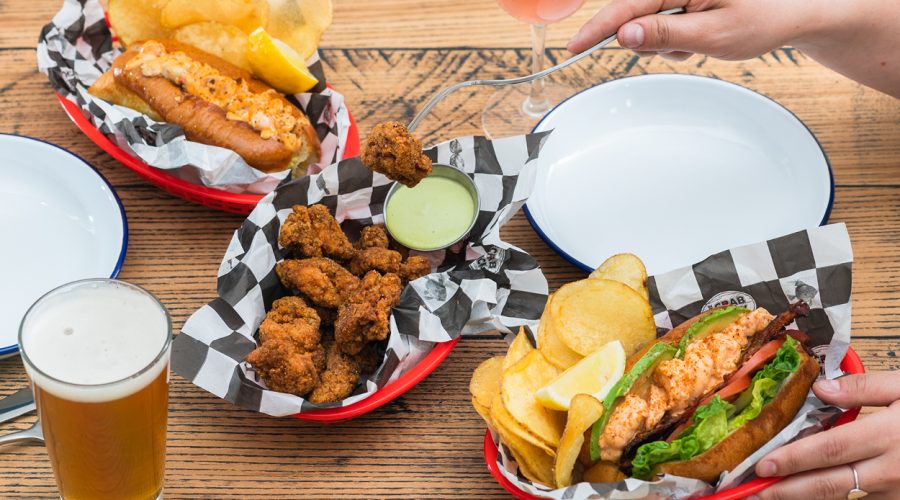 Of course, there are crab and shellfish buckets on offer; simply pick what you'd like in your bucket then choose your sauce. The daily deals are also delectable, including a daily 4 –7pm Happy Hour treating diners to $2 oysters and $2 wings. We can't think of anyone who'd turn their nose up at the drinks specials either, with $5 wine and beer, and $10 cocktails on the Happy Hour menu.
The Crab Shack is bound to be a favourite for the whole family when it comes to Sunday lunch, or early dinner, as kids eat free from 12 – 6pm.
So, when the craving strikes for expertly-prepared crab or one of the best crayfish rolls in town, you know where we'll be.
Opening hours:
Tuesday: 4pm until late
Wednesday to Sunday: 12pm until late
Closed on Monday.
The Crab Shack
Shed 22, Princes Wharf
Auckland