The Candy Shop may not (despite its name) be an outlet for guzzling on gummy bears and gobstoppers, but it's certainly hitting the sweet spot in Newmarket as the new, all-day eatery bringing new reason to frequent Osborne Lane. Started by three friends who had previously worked together on the likes of Major Sprout and Simon & Lee, it is their understated elegance and philosophy of perfecting classic dishes that is sure to establish this latest opening as a fast favourite.
Spilling neatly onto the cobblestones of Osborne Lane, a cosy exterior of potted plants and small tables framed by industrial brick walls foreshadows the warm interior, accented by woody tones and exposed concrete. The impressive structures comprising the front counter and a large table standing obstinately at the back took an astonishing seven tonnes of concrete to complete and sit in harmonious contrast to the soft lighting and indoor flora. The inviting space, executed by Cheshire Architects, lends itself both to those looking for a quiet coffee and those fiending for an indulgent meal with friends.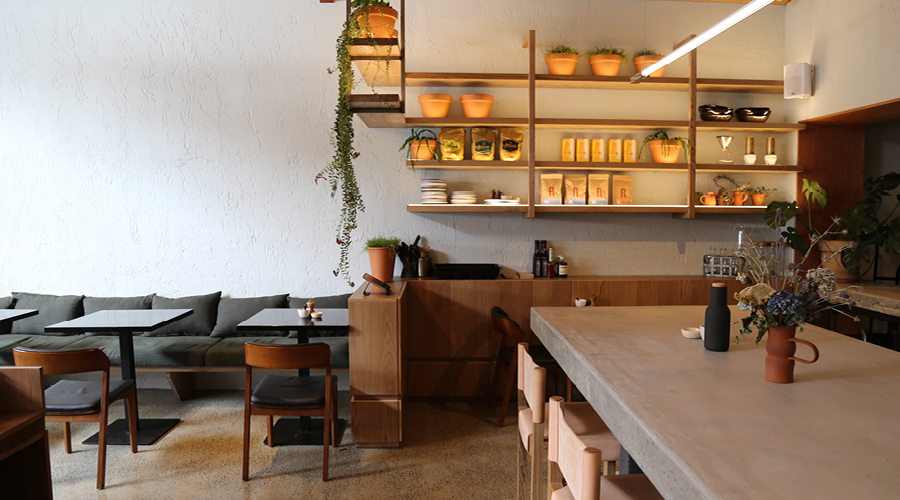 Decadent pasta features prominently on the menu, which is hardly surprising considering the head chef is previously of Baduzzi pedigree. There is even a $12 pasta happy hour (hallelujah!) on Monday to Friday between 4:30pm-5:30pm, so it would seem that our well-meaning (but ill-advised) new year's resolution of resisting carbs will be thrown out the window faster than you can say "ravioli". Should you miss the deadline for happy hour, we suggest dabbling in the delectable Kale Fettuccini in a black bisque sauce, peppered with prawns and cockles and sprinkled in parmesan cheese. Another dinner menu highlight is the lamb rack, delicately resting on turmeric couscous with broad beans and an artistic slather of hummus, proving that their underlying doctrine of 'kiwi food with a twist', is a winning formula.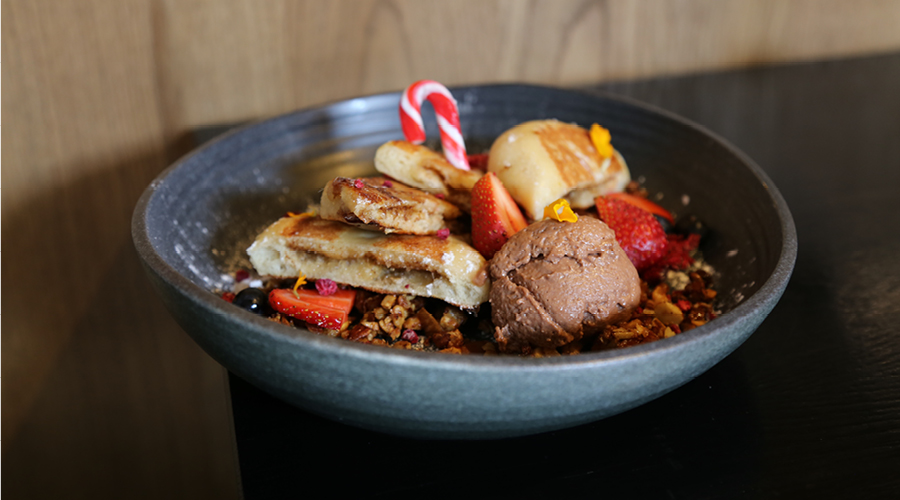 Breakfast time is no less of an event. Order the Hotteok Korean street food "fried pancake" with Nutella mousse and the option of adding Duck Island ice cream or thick cut maple bacon and you'll understand why the name Candy Shop is eminently suitable. It's a place where allowing yourself some leeway to luxuriate in good food is altogether forgivable (and arguably necessary). Yes we know it's January, but living on celery sticks is simply not sustainable. Everything in moderation, we say.
Opening hours:
Monday to Friday, 7am-9pm
Saturday, 8am-10pm
Sunday, 8am-9pm
The Candy Shop
2-8 Osborne Lane
Newmarket
Auckland