'Chicken burger' is not something one typically pictures when imagining a vegan dish. But The Butcher's Son, a new eatery in Herne Bay is set to change everything you thought you knew about vegan eating, including the fact that a 'chicken' burger, can be plant-based without compromising the flavours we know and love.
A concept conceived by couple James and Louise Logan with business partner Chris Kinnell who, after living in Bali and feeling inspired by the popularity and ease of plant-based eating over there, returned to Auckland to do something about the city's comparatively smaller selection of vegan offerings. The whole idea centres around delivering deliciously wholesome, familiar comfort food that is just as tasty as its non-vegan counterparts and a whole lot better for you.
The interior space sits up to 100 and encapsulates the eatery's underlying philosophy through its use of organic, woody textures, deep green tones and touches of leafy foliage. With an open frontage to entice passers-by, the inviting dining area makes for a cosy place to sit for breakfast or lunch. And with their license imminent, lunchtime catch ups over some classic cocktails (the Bloody Mary is said to be bloody good) will surely be on the cards.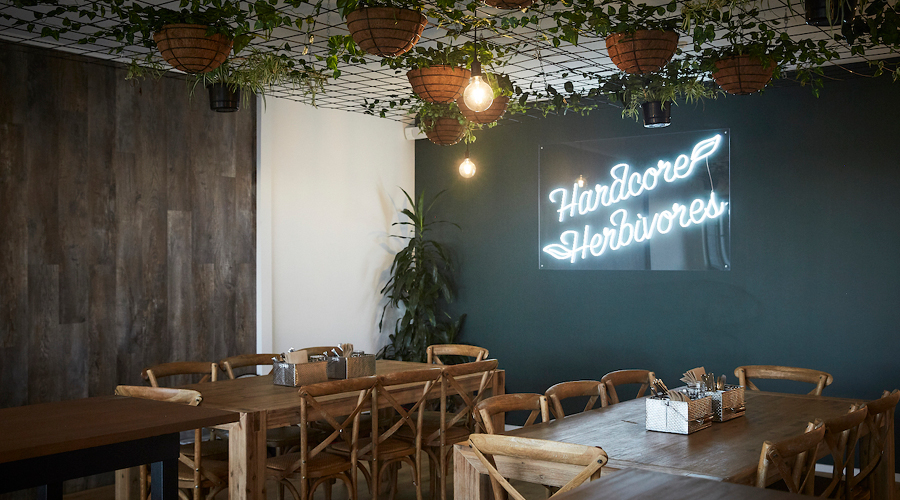 Out the back, 'The Greenroom' is a separate space that lends itself perfectly to private groups and functions and can be booked upon request.
Head Chef Angus McLean was trained at London's prestigious Leiths Cookery School and has worked alongside the likes of Peter Gordon and Yottam Ottolenghi (both Chef's renowned for their revolutionary vegetarian dishes), while Senior Sous Chef, Amy Lynn is a qualified naturopath and nutritional-chef. Their combined expertise has resulted in a menu that subverts the entrenched idea of veganism by offering meat-centric dishes sans meat– fit to fool a seasoned carnivore. Options such as nachos and burgers (the chicken burger is with Sunfed 'chicken' fillets– which are made from pea protein and pumpkin) are offset by more classic, vegan offerings like smoothie bowls and salads and the front cabinet is kept freshly stocked with delightful treats (both sweet and savoury). With a comprehensive kids menu for the little diners, and substitutes available for those with further dietary requirements, the inclusive menu truly has something for everyone.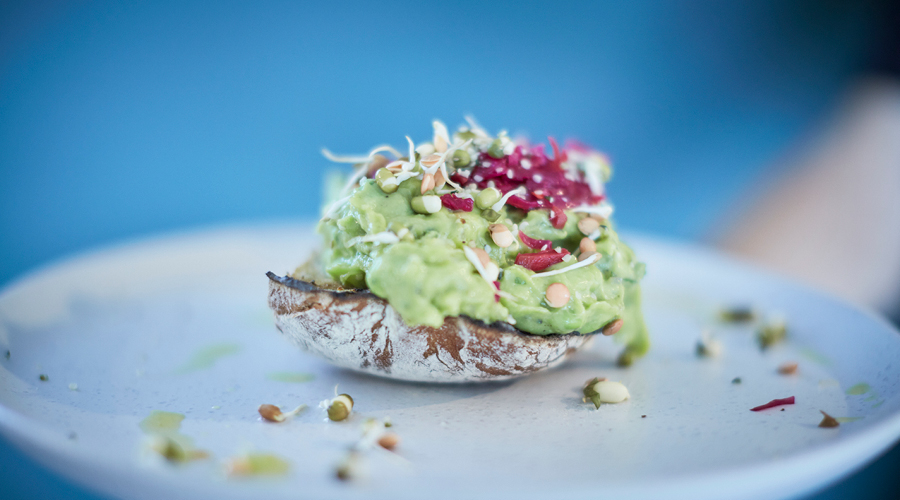 As for the name? It turns out, in a happily ironic turn of events, that James' father is actually an importer of meat– but 'The Meat Importer's Son' doesn't really have quite the same ring to it. So whether you count yourself an avid meat eater or proponent of the plant-based diet, this is unjudgemental, non-denominational eating at it's finest. It's 'meat' without the detrimental side effects and veganism without any preachy platitudes. A win for all!
Opening hours:
Monday to Friday, 7 am — 4 pm
Saturday and Sunday, 8 am — 4 pm
The Butcher's Son
204 Jervois Road
Herne Bay
Auckland
0800 5483 9355