When we heard that Avondale's Woodworks was in the process of a re-haul with new ownership, a new team, and a new name, we weren't quite sure how to feel. This long-standing cafe had been a favourite for years, and it would be no easy feat nailing the perfect combination of divine food and quality hospitality once again. Te Whau Eatery, it seemed, had some big boots to fill.
Suffice to say, we needn't have worried. Upon arrival, we were greeted with a warm and inviting interior, an aesthetically-pleasing marriage of modernistic simplicity with an interesting colour scheme. Pastel green walls offset the stark white countertop while swooping, dainty lights and climbing creeper plants give the large expanse a welcoming, homely vibe.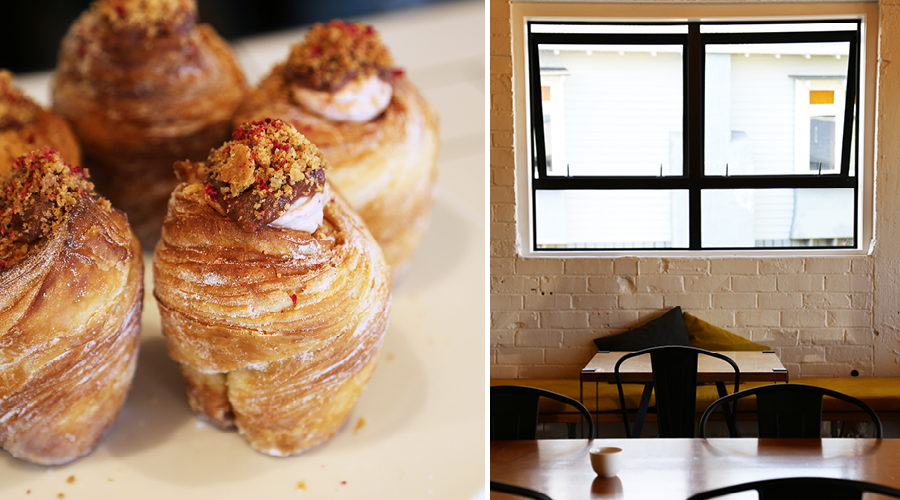 As far as the food was concerned, it seems there really is something for everybody. Divinely baked treats litter the front counter — cruffins, croissants, cube pastries and more — all handcrafted by co-owner and baker Claudia Long or delivered by baking maestro Dan the Baker. The full menu, at the hands of co-owner and chef Ryan Pearce, (previously of The Botanist) comprises a tasty array of breakfast and lunchtime eats. The crowd favourites so far? It seems the Avondale locals can't get enough of the chilli scrambled eggs, served alongside house-made sambal, goats cheese and shiitake mushrooms, while The Big Breakfast's accompanying fried bread is enough to order the dish alone. (So beloved is the fried bread, in fact, that it's not uncommon for customers to ask for second servings.)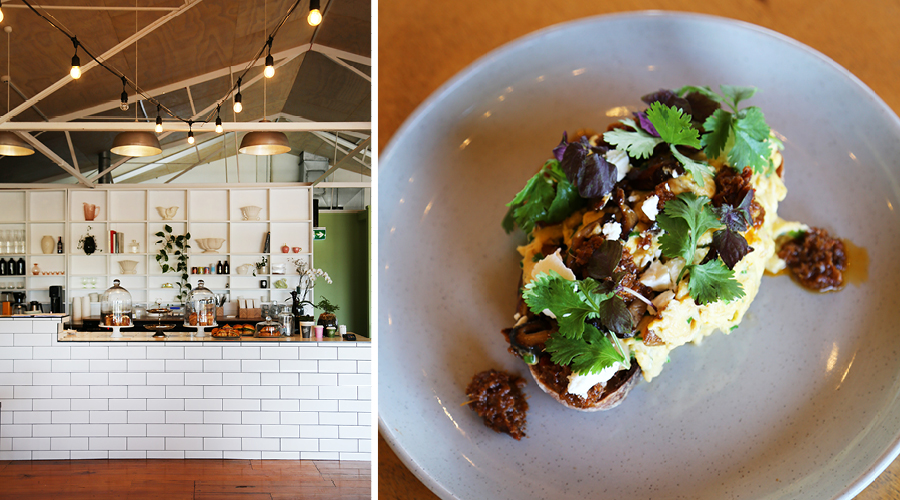 Great food, a welcoming interior and delightful hospitality, it seems that Te Whau Eatery's community-minded spirit will see it nestling comfortably onto the corner of Great North Road like it was meant to be there all along. So community-spirited is the eatery that in the evenings, the premises will be used by Everybody Eats — the benevolent pay-as-you-feel project striving to keep food in the bellies of Aucklanders in need (and those who want to support the cause.) As we wave farewell to Woodworks, it seems we're welcoming newcomer Te Whau with rumbling stomachs, open arms and full hearts — a charming locale at its finest.
Opening hours:
Monday — Friday 7:00am-2:30pm
Weekends 8:00am-3:30pm
Te Whau Eatery
1790 Great North Rd
Avondale