As the days get chillier, our cravings for a hearty winter roast start to intensify. Concluding a long week with the time-honoured tradition of a relaxing day at home and tucking into a soulful Sunday roast is something we revel in, but perfecting it demands hours of painstaking work in the kitchen. Luckily, there are a number of restaurants around Auckland that have done the hard part for us, and serve up roast meals that are comforting, indulgent and ideal for this wintry weather — and these are some of the best.

Jervois Steak House
Having built a strong reputation as one of the best steak houses to ever grace Auckland's dining scene, Jervois Steak House is providing us with more cutting edge dishes for the wintertime. From 5pm every Sunday, diners can order the Sunday Roast Special for $39 per person, and receive a delicious Wakanui beef rump, a side of crispy potatoes that have been fried in duck fat, seasonal vegetables, an unmissable Yorkshire pudding and JSH's infamous homemade gravy to enrich the entire meal.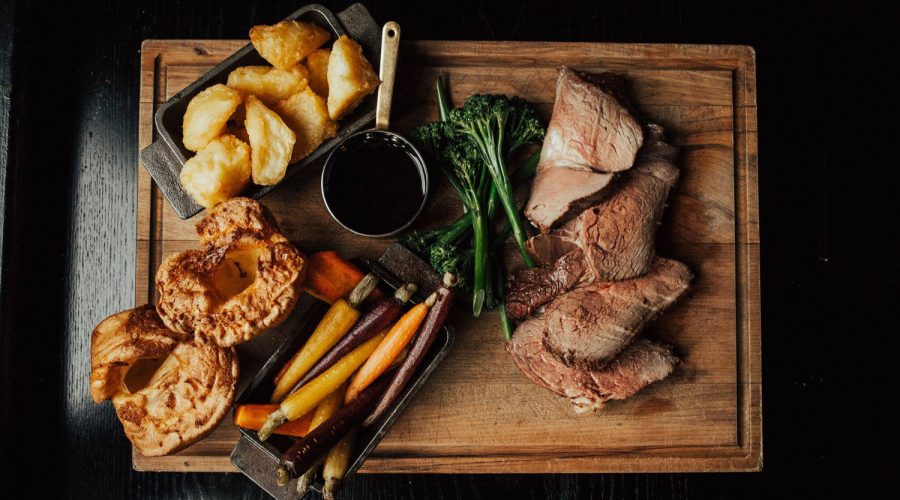 The Grill by Sean Connolly
Another steak house that is ranked among one of the finest restaurants in town, The Grill by Sean Connolly is continuing its widely popular Sunday Roast. Every Sunday, patrons are given the opportunity to tuck into The Grill's delectable Savannah beef rib that has been slowly roasted for an unbelievable level of juiciness, and complemented by a béarnaise sauce and rich red wine jus. Served with a Yorkshire pudding that has been topped with sweet and smokey caramelised onions, all for just $42 and this hearty plate usually sells out every week.
Ostro
If it's a homely, comforting meal you're after, Ostro's infamous Beef Wellington is a staple on the restaurant's menu and is available every day. That said, the folks at Ostro are kicking things up a notch this year with a Sunday roast special that will make heading to the Britomart restaurant an end-of-week tradition. In addition to the widely-renowned Beef Wellington, offerings include a harmony pork belly or prime Savannah beef scotch served with a medley of delectable sides for $39, the option to add shavings of truffle, Ostro has upped the ante with a monthly live comedy show that is set to commence from 28th July. Match your roast with one of the concoctions on the Bloody Mary Station which features the likes of sangrias and wasabi-infused 42 Below vodka, to name a few. However, what we have our eyes on this year at Ostro is the Afterthought Trolley which includes a Whitestone & Co cheese platter, creme brulee, carrot cake, tiramisu and more.
Charlie Farley's
Referring to Charlie Farley's as simply a restaurant would be to understate its significance. Operating since 1987 and still going strong, this is a Waiheke institution that is bustling all year long, regardless of what season it is. A few weeks ago, Charlie Farley's introduced a new Sunday Roast special and it has already become the talk of the town. From 12pm every Sunday, the chefs at Charlie's will roast up a different meat (pork, beef or lamb) and serve succulent pieces of it with all the classic trimmings including Yorkshire pudding. Recognising that no roast would be complete without a decadent dessert, Charlie's will also entice diners to end their Sunday experience on a sweet note with soul-warming dishes like warm sticky date pudding or chocolate fondant.
Mission
Head over to Mission Bay and enjoy your Sunday roast by the sea. Mission's faultless, traditional-style roast is elevated by the eatery's scenic view, making the whole thing an experience to remember. A $49 plate consisting of succulent meat, vegetables, crispy fried golden potatoes and Yorkshire pudding, will come with more than enough to feed two, although there is also the option of a $27 half-portion as well, all accompanied with Stoneleigh Wild Valley wine.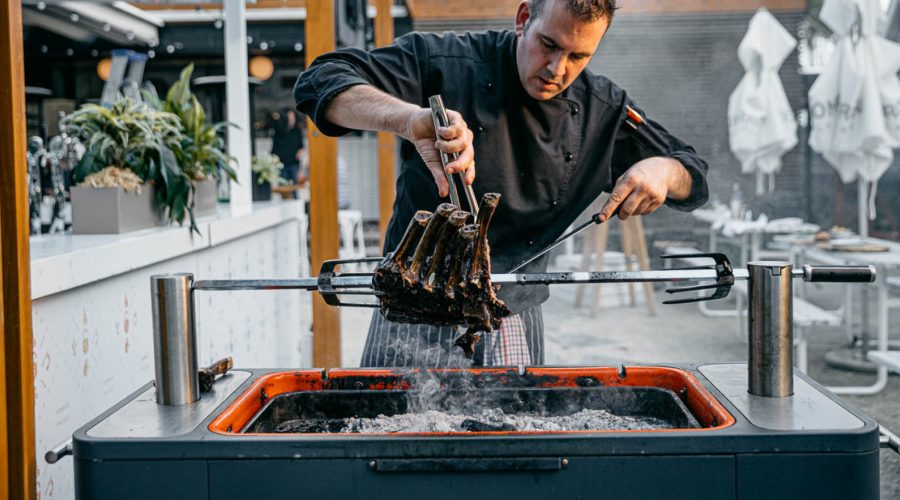 Ampersand Eatery
If you've tried the lamb shoulder at Ampersand Eatery, it should come as no surprise that this restaurant cooks up a spectacular Sunday Roast. Orakei locals are blessed to have Ampersand in such close proximity as every dish that comes out of its kitchens never disappoints. All the meats used are organic, which ensures premium quality and the Sunday Roasts are served with roasted seasonal vegetables and a heart-warming glass of wine to elevate the experience.
Chapel Bar & Bistro
Over a decade has passed since Chapel Bar & Bistro opened its doors on Ponsonby Road. Since then, it has evolved from a neighbourhood bar to a bona fide institution and the food that comes out of its kitchens never fails to impress. And if there wasn't already a compelling case for a Sunday session at Chapel, its end-of-the-week roast special would certainly do the trick. For $25, diners will receive a plate that is stacked with all the classic roast essentials — meats, potatoes, gravy, Yorkshire and green peas.