When Chelsea Sugar decided it wanted to encourage more young New Zealander's into baking, they knew there was work to be done to entice visitors to their iconic Birkenhead facility. The company has subsequently built an entirely new visitors centre, and within it, has partnered up with Fran Mazza and Aaron Carson (of Winona Forever, Major Tom et al.) to offer an impressive on-site eatery, called — of course — Sugar.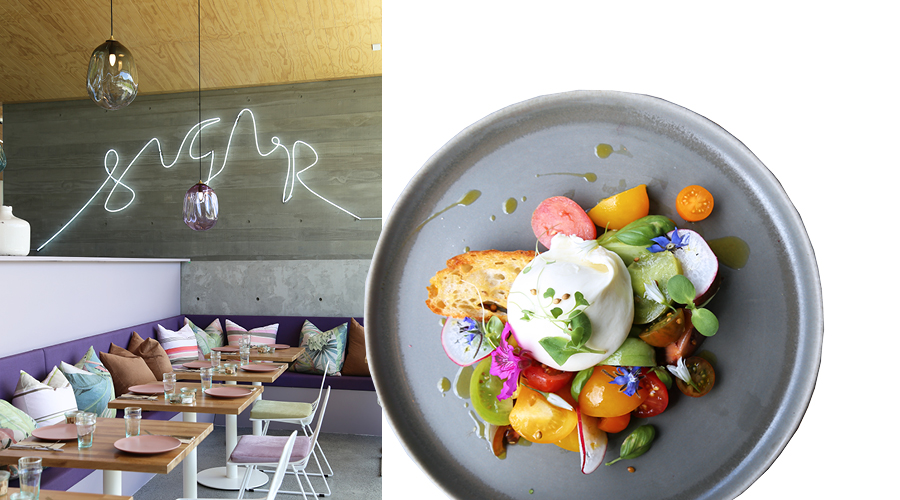 Housed within the handsome new glass-fronted pavilion, which needless to say, is situated right on the water, Sugar will open to the public this Saturday and is what Carson likens to the Apple store experience for Apple products. Which makes perfect sense. Calling upon an endless supply of the namesake ingredient, pastry whiz Mazza has done what she does best and fashioned an eatery that heroes all things glorious and sweet.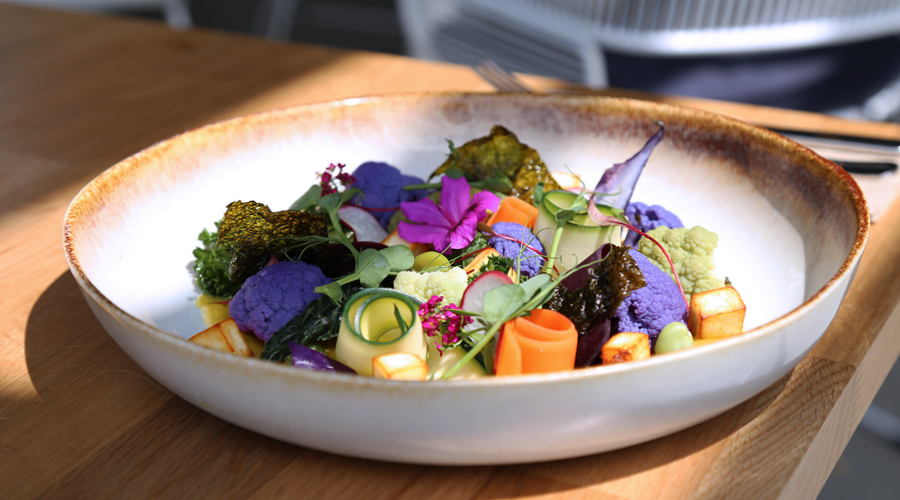 At the heart of Sugar's offering is a gorgeous high-tea experience whereby an assortment of sweet and savoury treats are provided for ample grazing alongside an extensive menu of Harney Sons teas, all for the price of $48 per person, if not a little more to include a glass of champagne. However, if those who visit are more savoury-inclined, a fully fledged menu featuring a colourful summer salad, servings of Il Casaro burrata on an heirloom tomato salad, and a refined eggs benedict might do the trick.
It's all served up in the serene, pastel-hued setting which Carson and Mazza conceived themselves. The interior, with a soft neon 'Sugar' at its centre, has been decked with soft purple and mint green tiles, baby pink plates, and glass-blown light fittings by Luke Jacomb. Various potted plants further the serenity which spills out onto a vast lawn and playground beyond — a sure attraction for the little ones.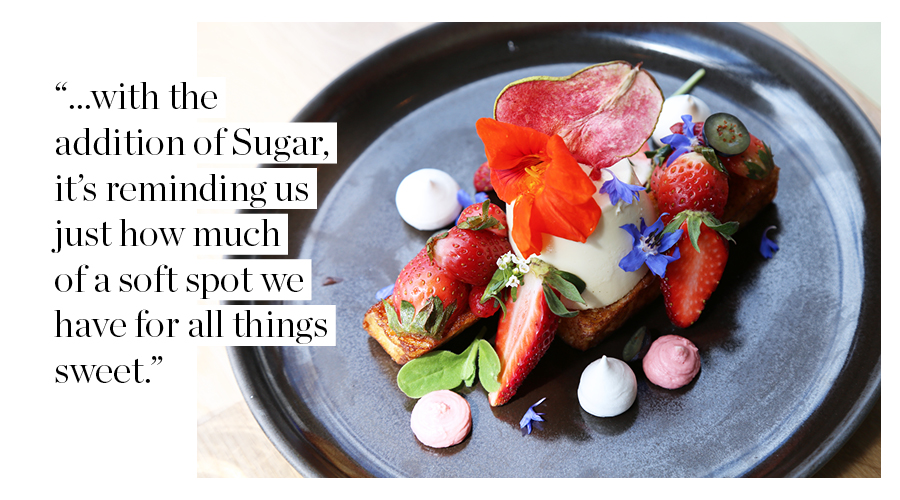 Hidden away in this oft forgotten about corner of Auckland's North Shore, Chelsea Sugar's new extension is not only instigating a baking movement amongst the young, but with the addition of Sugar, it's reminding us just how much of a soft spot we have for all things sweet.
Sugar will open to the public on Saturday 27th October and thereafter, will be open from 8am to 4pm, 7 days a week. 
Sugar
Chelsea Sugar Factory
100 Colonial Road
Birkenhead