Here in Auckland, we might not be able to pop out for a tipple to see this week on its merry way, but that needn't stop us from trying our hand at some at-home mixology. Delicious cocktails are within reach, thanks to these thirst-quenching recipes from Soul Bar & Bistro's Below Deck-inspired Club Nautica collaboration.
The Spritz 36 is a light and lovely combination of limoncello, limonata and bubbles, while the My Seanna is a swoon-worthy combination of vodka, Aperol, watermelon, cucumber and mint with a citrusy burst of lemon and lime.
While nothing will ever beat being there in person, these recipes will be more than enough to tide us over until one of Soul's expert bartenders can take over again.
My Seanna Recipe
Serves 1

Ingredients:
45ml Absolut vodka
15ml Aperol
30ml watermelon juice, plus watermelon balls to garnish
15ml lemon juice
15ml lime juice
15ml sugar syrup
5-6 mint leaves, plus extra to garnish
2 round slices of cucumber
Ice
Method:
Muddle 2 coins of cucumber in a cocktail mixing tin. Add the 45ml of Absolut vodka, 15ml Aperol, 30ml watermelon juice, 15ml lemon juice, 15ml lime juice, 15ml sugar syrup, and 5-6 mint leaves. Fill the tin with ice and shake hard. Fine strain into an ice-filled Collins glass and garnish with watermelon balls and a mint sprig.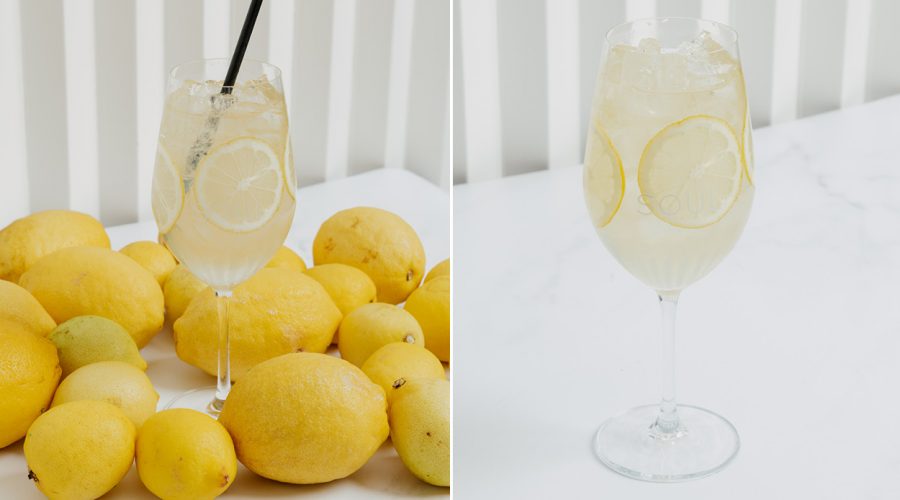 Spritz 36 Recipe
Serves 1

Ingredients:
45ml limoncello
60ml San Pellegrino Limonata
90ml Deutz Prestige
4 lemon wheels to line the interior of wine glass
Method:
Line the interior of wine glass with four thinly sliced lemons. Fill the glass with ice and add 45ml limoncello, 60ml San Pellegrino Limonata, and 90ml Deutz Prestige. Mix through with straw and enjoy.