Owner of Herne Bay's iconic Dear Jervois is taking on Remuera with her most recent opening, Snö. Theresa Hawkins wanted to deliver a touch of the Dear Jervois magic while also showcasing her Scandinavian roots and has established an impressive new cafe, located under the recently built St. Marks apartments in Remuera. Sporting a name that is Swedish for 'snow,' this charming new space captures the all-day sun and boasts a fresh interior of crisp white and royal Scandinavian blue to lend it an open and airy ambience.

With its tall ceilings and generous seating capacity of 110 people, Snö is setting the bar high. Beyond becoming the new go-to for Remuera locals, it is expected to bring something new and grand to the wider Auckland cafe scene, drawing people from all over town. The large scale cafe is managed by the very capable Sam Boniface who comes to the job with a raft of overseas experience, having managed places like London's Catalyst Café and Roastery and Bar.

Head Chef at Dear Jervois, Brian Choi, who has worked in the kitchens of Homestead and The French Café (under its previous owners), is bringing his skills to Snö where he is serving Dear Jervois classics such as the infamous superfood cruesli, breakfast burger and traditional eggs bene. Choi and Hawkins are also introducing Scandinavian flavours to the menu with new creations such as the Scandinavian tostada which consists of hot smoked salmon on a bed of cream infused with lemon and dill with a side of crunchy cabbage salad and topped with shallots, pickled carrots, fresh coriander and more dill for an enticing aroma.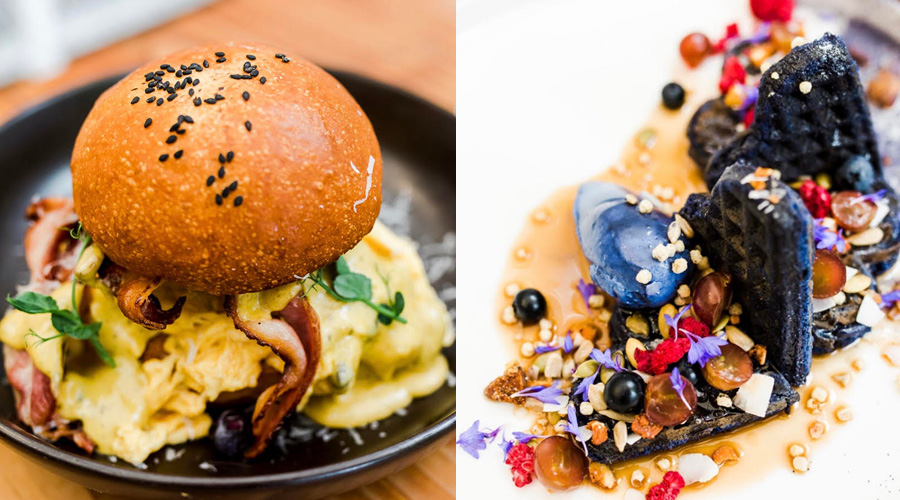 Our favourite dish would have to be either the Swedish blueberry waffles or the triple chocolate waffles. Both of these sweet treats are indulgent in their own ways. The chocolate offers a decadent and rich experience whereas the blueberry lends a fresher and fruitier mix of flavours. The plates of heart-shaped waffles, drenched in maple syrup and creamy mascarpone make for the perfect accompaniments to a hot cup of expertly-roasted, Eighthirty coffee.

Although Snö is tucked away on the outskirts of Remuera, the chic and modern, yet comforting fit-out along with the creative menu is set to make it the talk of the town.

Opening hours
Seven days, 7am until 4pm

Snö
12 St Marks Road
Remuera