The saying, 'it's 5 o'clock somewhere' — an arbitrary excuse to stop and have a drink — takes on new meaning in the lead up to summer. With the excellent weather and light-filled evenings comes a no-justification-necessary attitude; our palates beg to be wetted over a catch up with friends, workmates, or, for festive celebrations. So we took it upon ourselves to embark on some decidedly tough research, and honed in on SKYCITY's best spots to indulge.
Artisan creations with a view at The Sugar Club
There is the perception that The Sugar Club is strictly a sit-down dinner kind of destination, but when it's bandied about as being 'Auckland's highest bar', you would be remiss to forego such an epic sundowner session. With no lift pass necessary, you can shoot up to the 53rd floor of the tower where the new bar space has been upgraded to facilitate up to 40 people. On a beautiful night, it's hard to tear your eyes away from the view long enough to peruse the cocktail list. Settling for a few refreshing spritzers, we recommend ordering a plate of snacks on the side — signature creations from the eatery's new Executive Chef, Josh Barlow.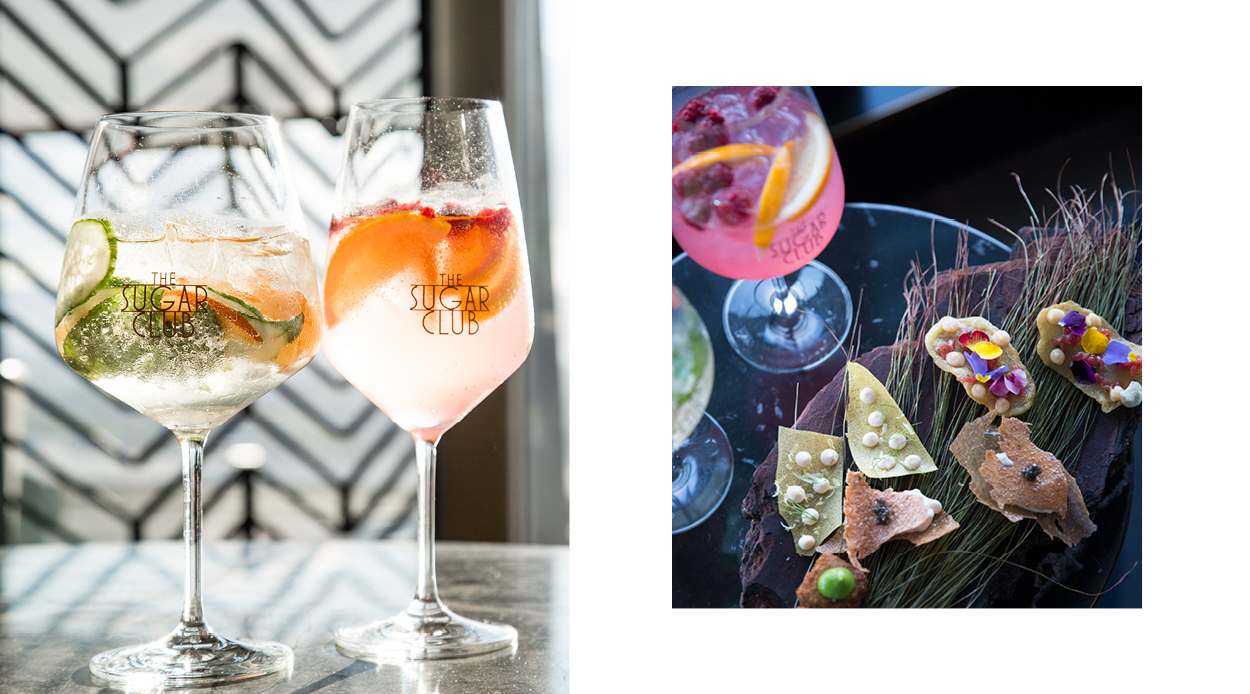 Tapas and sangria at Bellota
With its clientele habitually spilling out onto the pavement, Bellota embodies the European way of life by virtue of its casual, largely outdoor setup (never mind its award-winning tapas). Here, Peter Gordon's ethos is to bring the best of Spanish food to this bustling street in central Auckland, something they will no doubt achieve with their seasonal 'seafood and spritz' menu — an offering that is said to harness Iberian flavours using local ingredients. For now, we choose a few glasses of Estrella and sangria (when in Rome) alongside a medley of delicious snacks like goats cheese balls, patatas bravas, and said award-winning tapas. As we devour each morsel in the al fresco surroundings, an animated crowd revels around the habitual live musicians who can be heard down Federal Street. It doesn't take much to understand why Bellota is considered an excellent New Year's Eve spot too.
Pre-show aperitivo at Gusto at The Grand
The Italian concept of food bringing people together is alive and well at Gusto, which boasts indisputably the best-known aperitivo in town. Every Monday to Friday from 5pm, professionals, hotel guests, and the general public descend upon the hotel's lobby for Aperitivo Hour. Patrons enjoy complimentary bar snacks — a long-standing Italian custom — and quench their thirst with a draft Peroni or Gusto's version of a spritz. The latter combines Campari with peach schnapps, orange juice and prosecco over ice. We order one of each before assorting a medley of arancini and bruschetta and nestling into the newly extended bar area. It's the perfect spot to rendezvous before dinner or going to a show.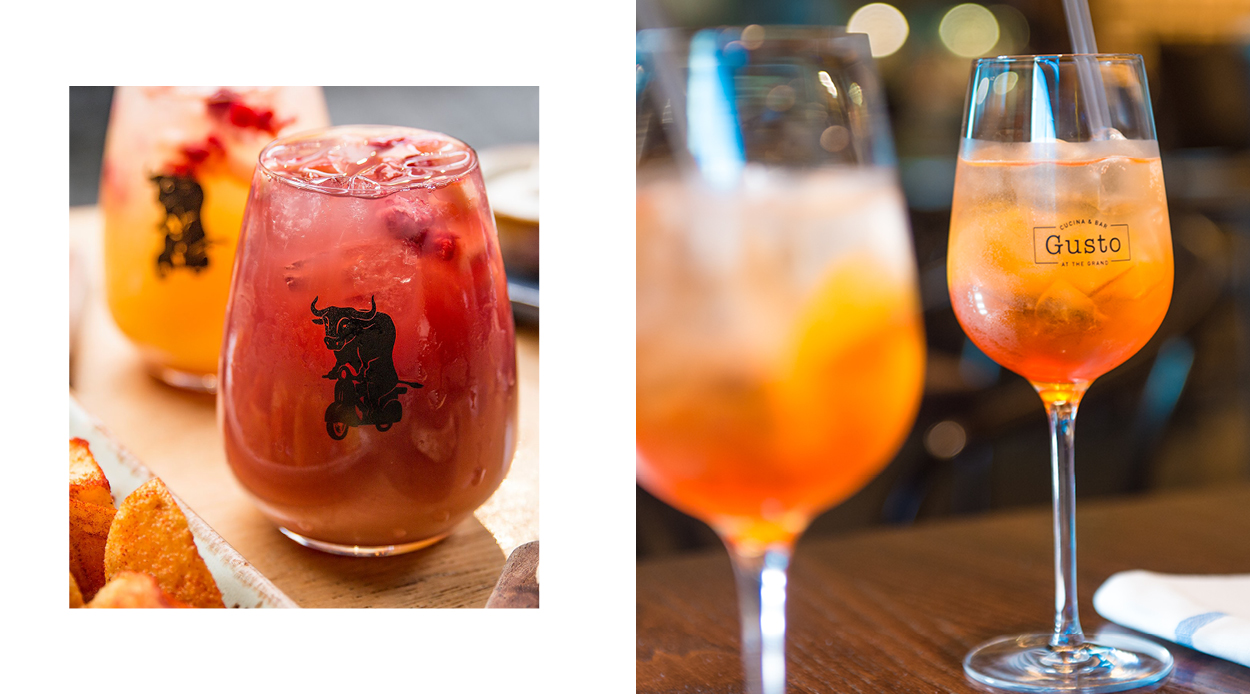 Contemporary cocktails at Huami
With its separate bar area, one wall of which retracts to open out over Federal street, Huami is the perfect place to stop in for a carefully concocted classic cocktail while watching the foot traffic go by. With as many gin varieties to be found on the bar-back as there are whiskies — bar manager Matt Woodyear-Smith says he wholly encourages experimentation — the drinks list is long and varied. The delicious rum-infused 'Floxtail' is a work of art in itself, with its signature edible printed garnish inspired by the local artist whose work adorns the restaurant's walls.
Sensory sensations at MASU by Nic Watt
To cross the threshold marked by the outdoor robata grill, is to enter into MASU's ambient Japanese surroundings. Once seated at the bar, we ordered several exotic libations from bar manager Akira Ohki. The incredible Raikou cocktail, crafted from spiced 94 Seedlip, pineapple, lime, peach and houjicha foam (a type of green tea extract), arrives on a small wooden platform spilling with vapour — dramatic and delicious — while another, the Ikebana, is a beloved house cocktail brimming with fresh flowers. Finally, the Kou-Gyouku, meaning red treasure/ball, arrives containing a lively mix of vodka and tamarillo garnished with a cream cheese tamarillo. The craftsmanship that goes into each drink is certainly not reflected in the short wait-time each takes to arrive. If you're after a showstopping creation, you can be sure to find it here.
SKYCITY
Victoria Street &, Federal St
Auckland CBD