Not ones to rest on the laurels of failsafe cafe food, Simon & Lee — the brainchild of hospitality duo Oliver Simon and David Lee — has been honing its offering since opening a year ago. Now with a slew of fresh new offerings, we saw fit to sit down with the duo to get better acquainted with their latest menu.
MSB: You guys have been open for just over a year now, from what I remember, you started out with a fairly pared-back menu; the kimchi benedict, dolsot bibimbap and Korean fried chicken were staples… you were some of the first people doing Korean-Western fusion. How did people take to it in the beginning?
DL: To be honest, it wasn't easy! Korean food is so popular in Europe and New York, which is why we wanted to try it here but it wasn't all smooth sailing.
OS: We had to make some dishes more 'obvious', and even when they were more straight-forward, they could still seem a little daunting and unfamiliar. Take the bibimbap for example; it's essentially rice, vegetable and egg but it still comes across as a little obscure. Because of that, we stopped centring our menu around a single staple item (although the bibimbap is arguably still my favourite dish!).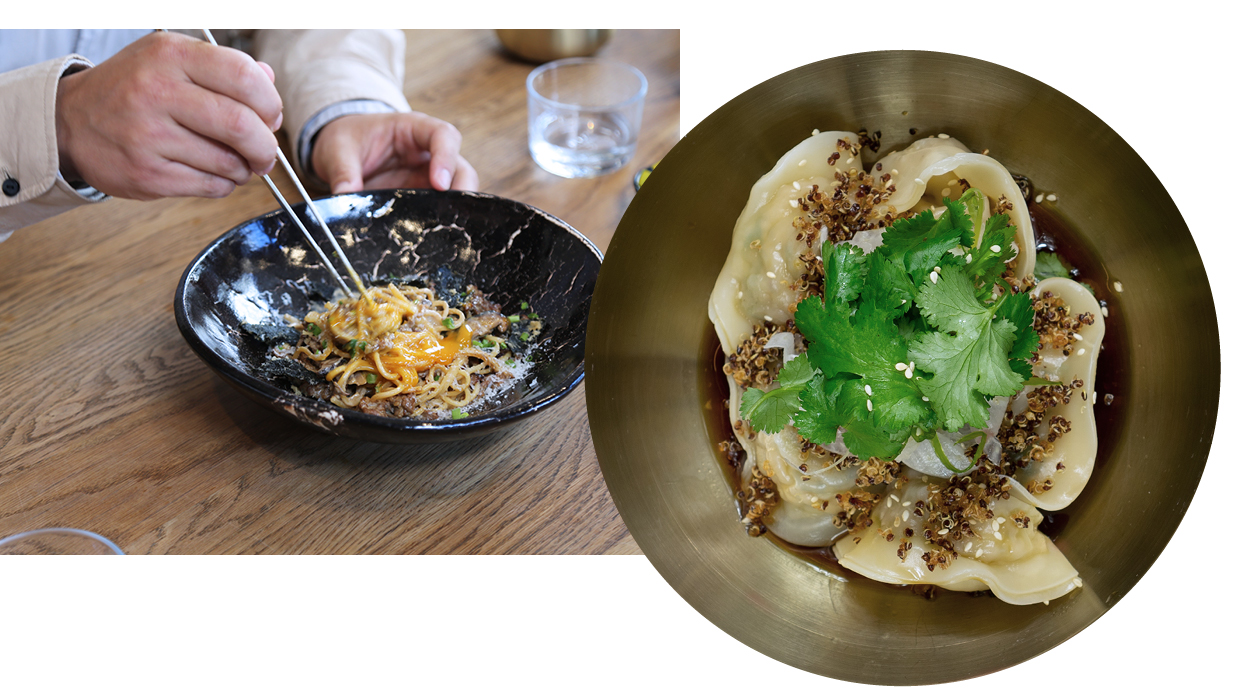 MSB: So how often do you change the menu?
OS: We're forever chopping and changing dishes, probably fortnightly to monthly depending on seasonality, and in the early stages, to adapt what was and wasn't working. Now that we've honed our menu to what people really love, it's about adding new favourites. The baos, for example, are relatively new; we've been doing them for three or four months.
MSB: Baos have been so popular for so long — I've been half-expecting them to phase out but it seems like they're here to stay. Everyone loves them, right?
DL: That's what we were thinking!
OS: They're just delicious little packages. We've definitely tried to put our own spin on them; the 'bibimbao' is pretty awesome. It's David's invention which takes all the elements of a bibimbap and puts them into a bao (without the rice, of course). So that's pretty cool.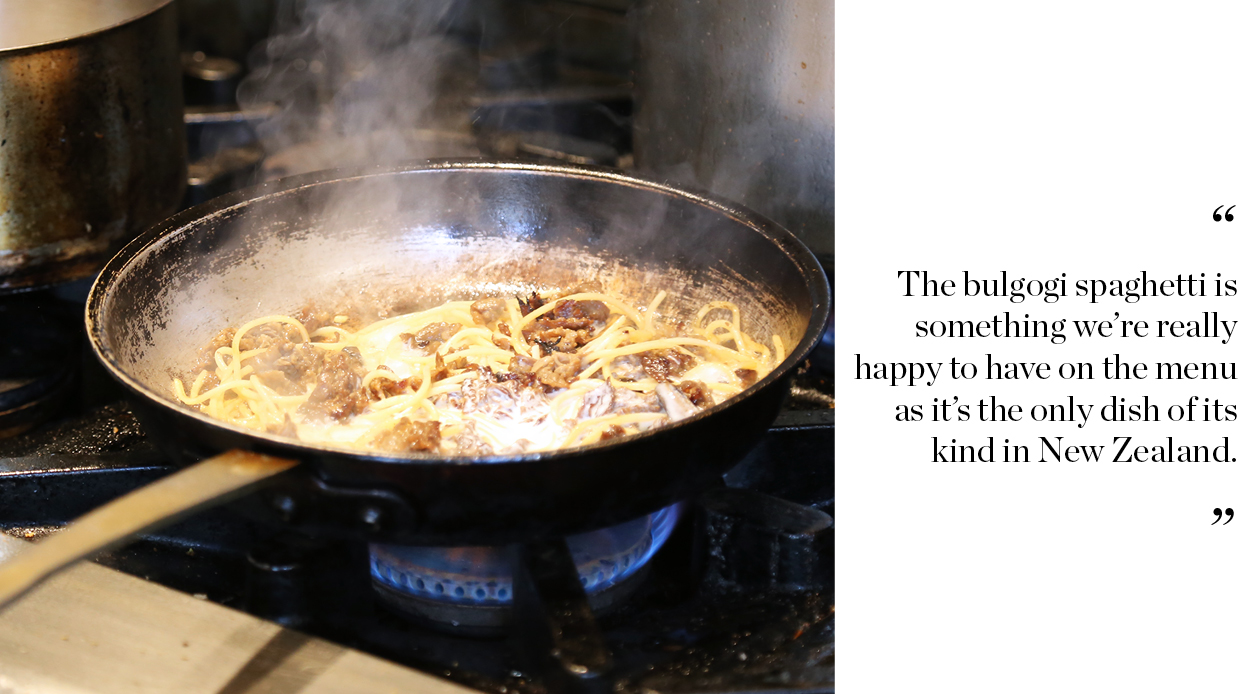 MSB: Last week, you introduced the bulgogi spaghetti and the duck noodle salad. What was your angle with each of these?
OS: The duck salad is a nice, fresh addition with cold soba noodles. There's no complicated backstory there, but it has been incredibly popular so far.
DL: And the bulgogi spaghetti is something we're really happy to have on the menu as it's the only dish of its kind in New Zealand. [The dish magically appears on our table.]
MSB: Tell me about this — it looks amazing!
OS: So the beef is marinated in a bulgogi marinade which is garlic, sugar, ginger and soy sauce, then flash fried with spring onions. We add a bit of cream and balsamic, dehydrated then rehydrated shiitake, and nori for crunch. The egg yolk at the end really ties it together.
DL: It's like a carbonara with pasta, not noodles.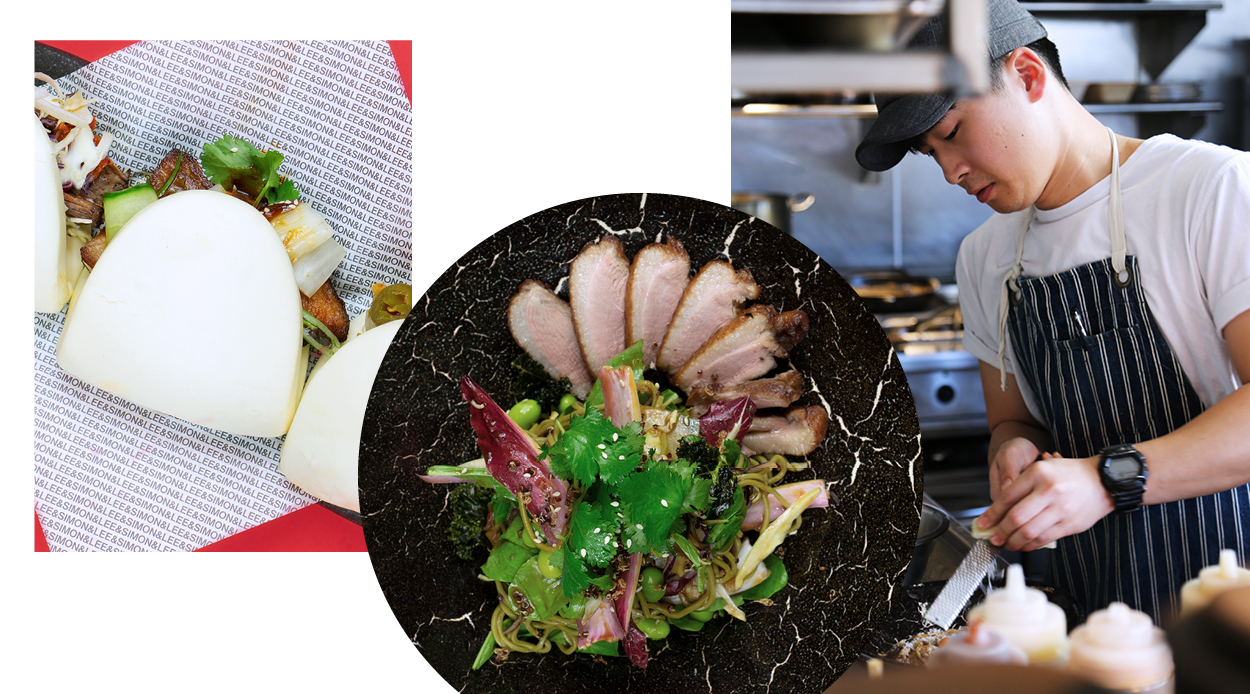 MSB: I feel like that's what people come to you for, to enjoy food they can't get anywhere else…
OS: That has kind of been our ethos from the beginning. We were always keen on breaking the status quo. We didn't want to be doing the same old eggs benedict with hollandaise and wilted spinach for brunch. We wanted everything we do to be unique to Simon & Lee.
OS: The beef brisket dumplings are another really popular recent dish. Again, we wanted to offer a different perspective on dumplings; the slow-cooked beef lends them a homely, casserole-y quality, inside a really chewy, silky dumpling.
DL: The 'Mahn Du Guk' is probably our all-time most popular dish — it's pork dumplings in a bone broth. Dumplings are another thing we don't think people will ever get fed up with!

OS: I feel like we have a really good balance on our menu at the moment…
MSB: As though there's something for everybody?
OS: Definitely.
Simon & Lee's new menu dishes are available now.
Opening hours:
Monday to Wednesday, 7am-3.30pm
Thursday & Friday, 7.30am-9pm
Saturday, 8am-9pm
Sunday, 8am-3.30pm
Simon & Lee
115 St Georges Bay Rd
Parnell
Auckland