When it comes to Christmas, we can often find ourselves caught up in an endless hunt for the ever-elusive perfect gift, especially when the recipient in question is a proponent of the finer things in life. And while it can be tough finding something that is thoughtful and proves how well you know that person's tastes (not easy criteria to satisfy with a card and some chocolates) this year, we think we've done it.
What could be better for someone who enjoys indulging in fine food and titillating wine than an experience at Sid at The French Café? The lauded Eden Terrace restaurant helmed by revered chef, Sid Sahrawat is a foodie Mecca, a place where the creativity of the cuisine is matched only by the elegance of the service. And for any self-respecting gourmand, it's a restaurant that represents the pinnacle of new-wave formal dining in New Zealand.
That in mind, it's the vouchers from Sid at The French Café that we're proffering as the ultimate Christmas gifts this year — not only because they'll afford the recipients a deliciously memorable experience, but they represent what this season is really about — spending time with loved ones.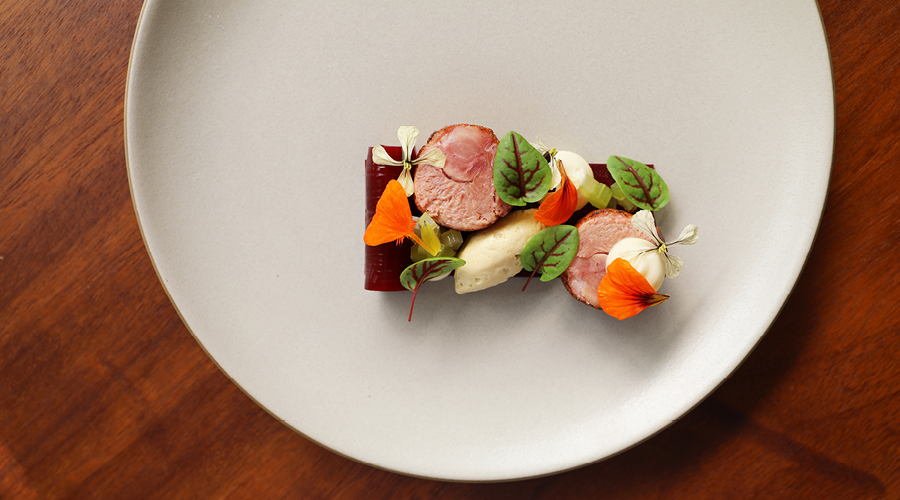 Because when we go beyond the crazy wrapping paper, the decorative trees and the frantic rush to buy toys and bake turkeys, Christmas is really defined by the precious time we spend with the people who are most important to us. And in our opinion, doing that over a special, intimate lunch or dinner is as time-honoured a tradition as Christmas itself.
If you've never actually visited Sid at The French Café before, and you're thinking that a voucher sounds like the kind of gift you've been searching for, we strongly suggest booking in to try it for yourself before Christmas (just so you know exactly what you're giving). At the moment, alongside its main menu, Sid at The French Café is also offering a collaborative lunch menu on Wednesdays, Thursdays and Fridays until 21st December. The menu's availability has been extended due to popular demand and it highlights seasonal ingredients via dishes that see Sahrawat collaborating with his team of highly-skilled chefs (see more here).
Gift vouchers are also available for Sid Sahrawat's other renowned restaurants, Cassia (a delicious expression of modern Indian flavours, long touted as one of the best restaurants in Auckland) and Sidart (where Sahrawat explores progressive Indian cuisine with a contemporary twist).
For more information on gift vouchers from Sid at The French Café, click here. Or see here for more information about Cassia and Sidart. All of Sid Sahrawat's restaurants will close on 21st December 2019 and re-open on 21st January 2020.