"These dried flowers," Chand Sahrawat points to a vase as we walk into the main dining area at The French Café (now officially Sid at The French Café) "are by Mark Antonia, and are in line with the idea of sustainability we are trying to promote." It's my first indication of the approach being taken by this renowned hospitality duo (Chand and her husband Sid Sahrawat) to their latest venture. Taking the reigns at one of Auckland's most iconic dining institutions, formerly owned by Simon Wright and Creghan Molloy-Wright, the new owners are putting their own, distinct stamp on the famed restaurant while simultaneously paying homage to its previous life. Going on to point out the large artwork by Emma Hayes that has always taken up the back wall in the front dining space, Chand explains that they actually installed a number of other pieces by the same artist, not only as a nod to the restaurant's legacy but also because "they just suit the space." And she's right.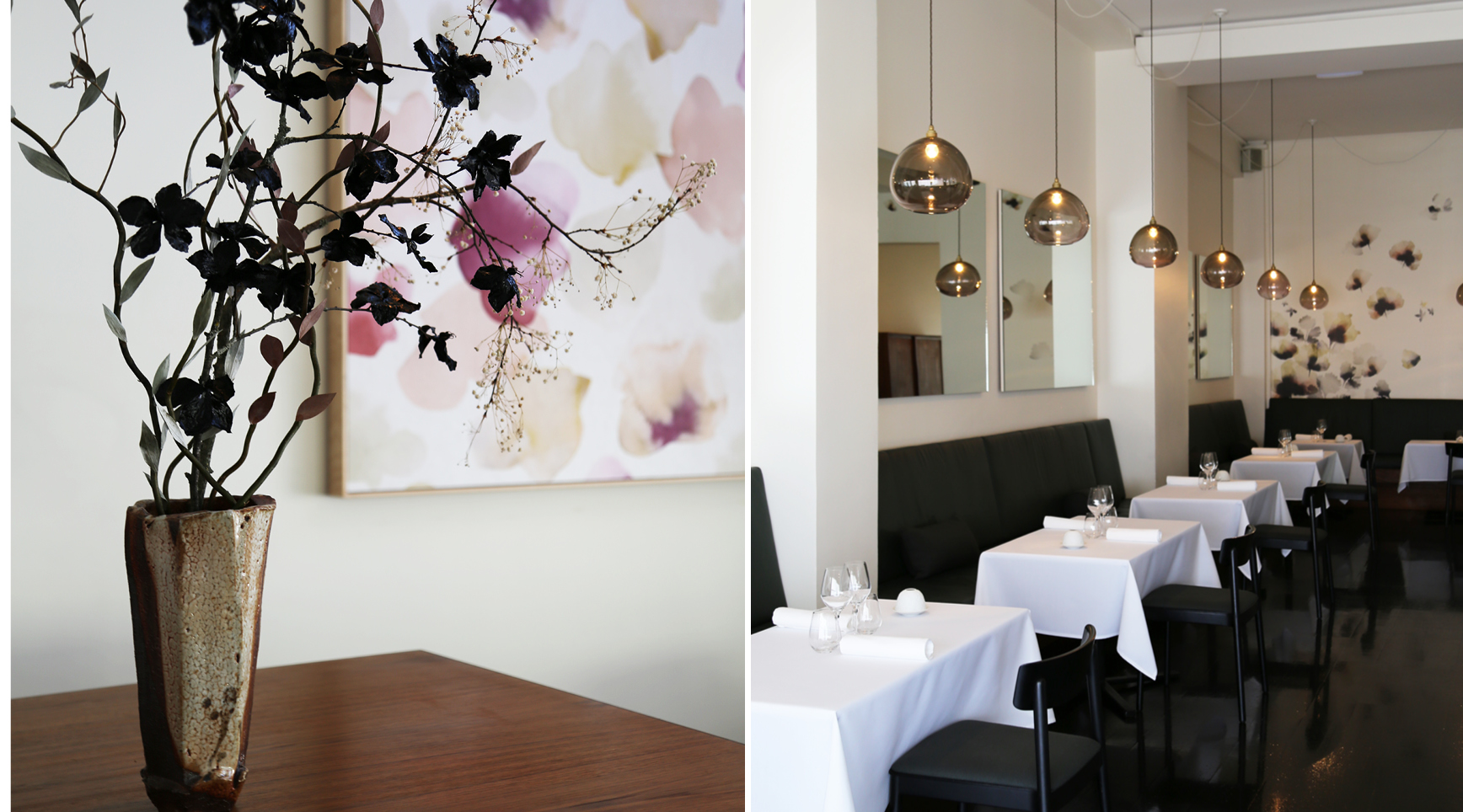 While the interior isn't so different, there are subtle, poignant changes. The tables are set up differently, each boasting a new candle centrepiece. Dried flowers sit in vases instead of fresh ones, a foreshadowing of the sustainable culinary practices I would later see on the menu itself. "I eventually want to turn the front bar into a kind of living room space," Chand explains, divulging the attitude her and Sid share that anyone visiting the restaurant should feel like they're coming into a home. "Fine dining can be intimidating and scary," she says, "but we don't want it to feel too stiff-upper-lip. We want people to have fun, to be able to share a laugh and feel relaxed."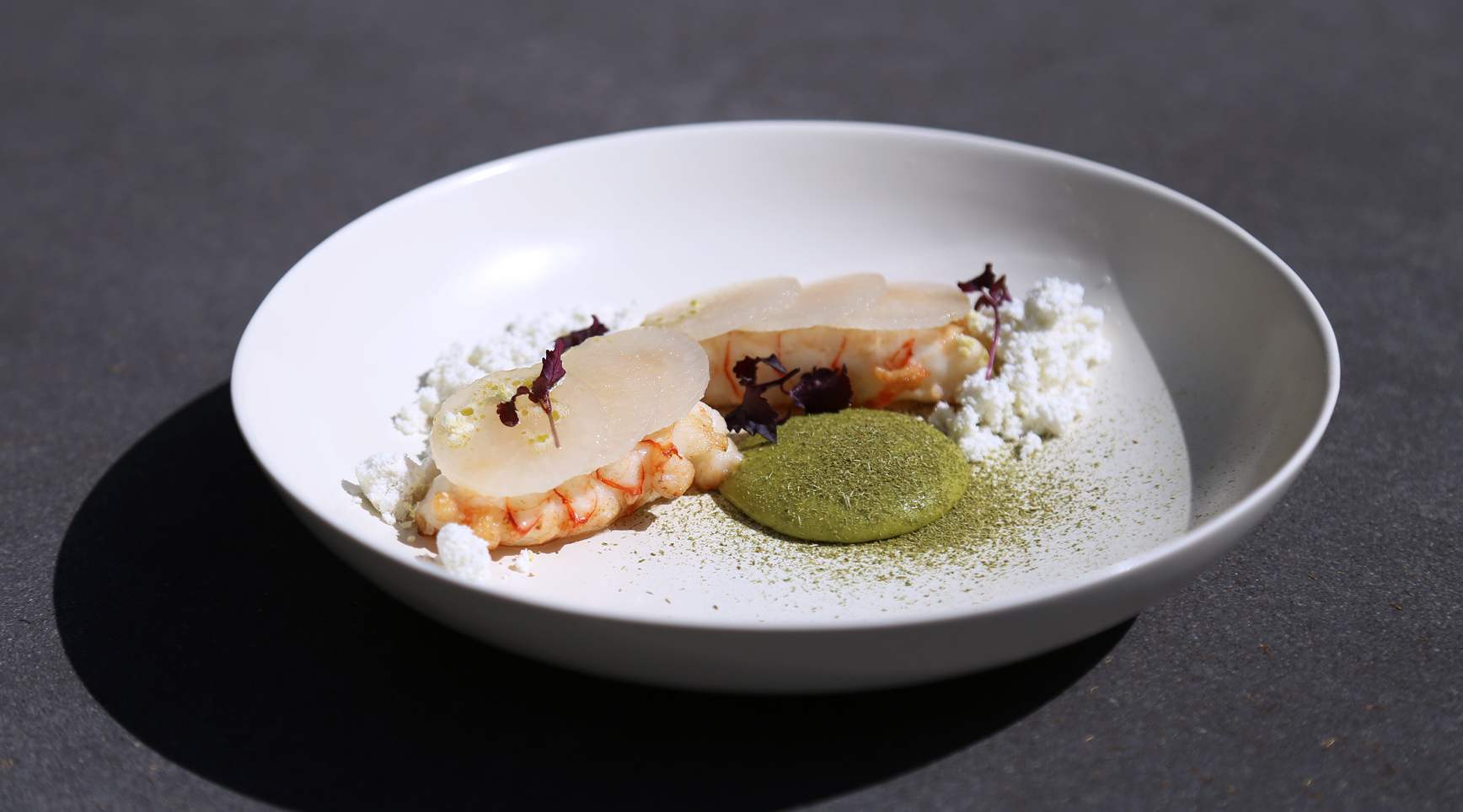 It's an outlook that feels totally appropriate alongside the new menu. A playful, innovative approach to traditional fine-dining flavours, the creative twist we've come to expect from Sid Sahrawat injects each dish with an element of the unexpected. In many ways, it picks up where Sidart left off after switching tact to focus on progressive Indian cuisine earlier this year. "We know we've got really big shoes to fill," admits Sid, speaking about the task of such a highly-anticipated takeover "but we're looking forward to that challenge." And from what I saw, success seems to be all about balance.
While the menu features a number of intriguing, new dishes like pomme soufflé with smoked yoghurt, onion and kale and an aged fillet of beef with charred parsnip, goat's curd and cavolo nero, it also offers a nod to its origins with dishes like the confit duck (a longstanding favourite from the previous menu) cooked in the same way but served with a mix of different flavours and garnishes from Sid's repertoire. Chand explains that they wanted Sid at The French Café to still feel fresh without having to reinvent the wheel. Subsequently, it has come to embody a harmonious balance between the elements that diners have always loved about The French Café (including the waitstaff) and the modern perspective being brought to the table by its new owners and Executive Chef, Lesley Chandra (a long-time colleague of Sid).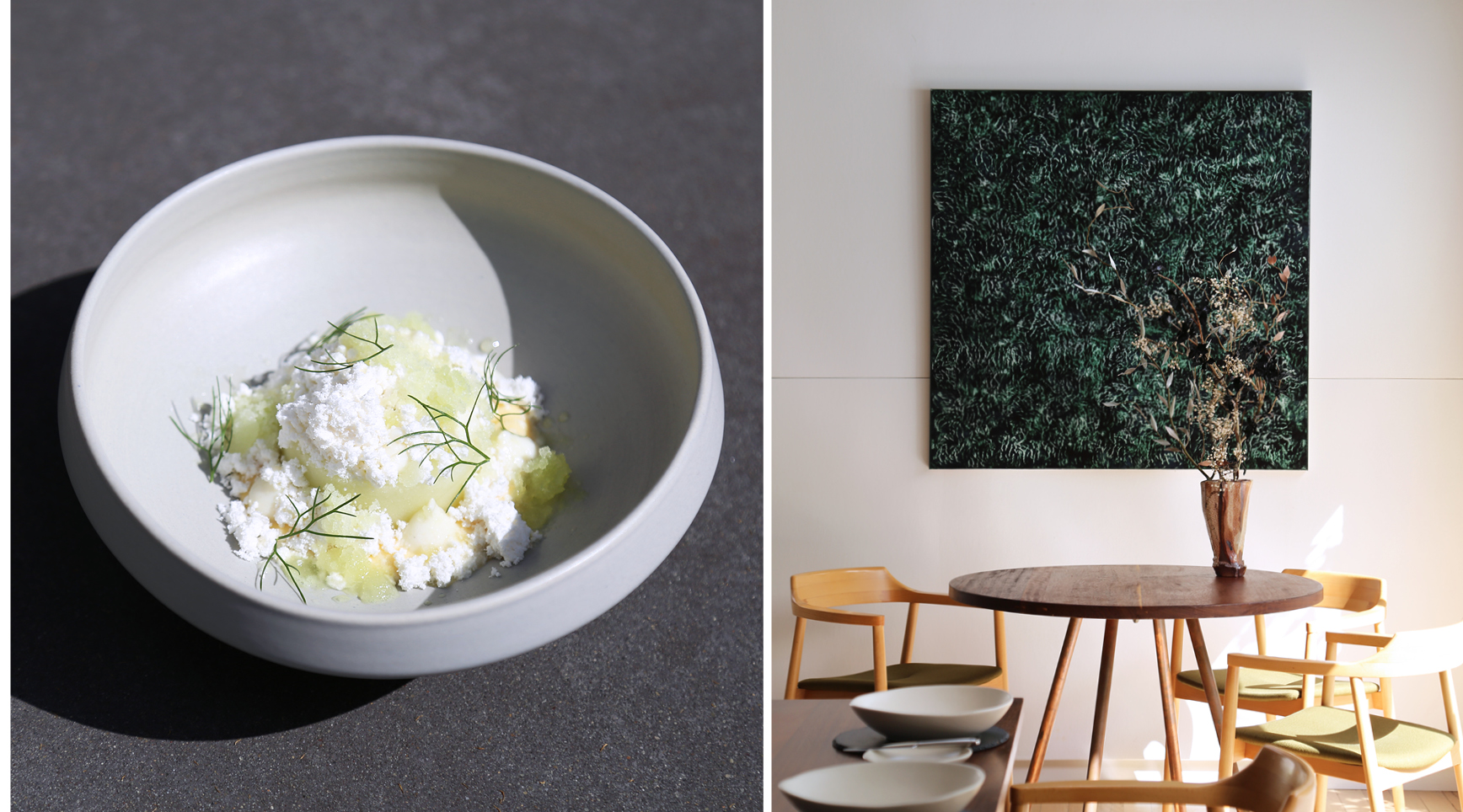 Speaking to Chand while watching Sid assemble new menu dishes it became clear to me that for these two, the most significant changes stem from the finest details. Everything is highly considered, from the bespoke, handmade ceramic serving plates (made by Peter Collis and Rachel Carter) to the emphasis placed on using New Zealand sourced ingredients (as much as possible), even down to the oil, salt and pepper. This attention to detail is inherent to the menu, where a mixture of sustainable practices, painstaking techniques and expertly balanced flavours combine to promise an entirely unique culinary experience.
Other menu highlights included the hapuka with caramelised whey, dill and sorrel, a delicate scampi with leek, lovage and spruce and a dessert of sourdough ice cream with beer praline and raspberry. Sid outlined that his method of making the ice cream was from discarded scraps of sourdough loaf. To which we inevitably shook our heads in fascinated appreciation and immediately went in for a second spoonful.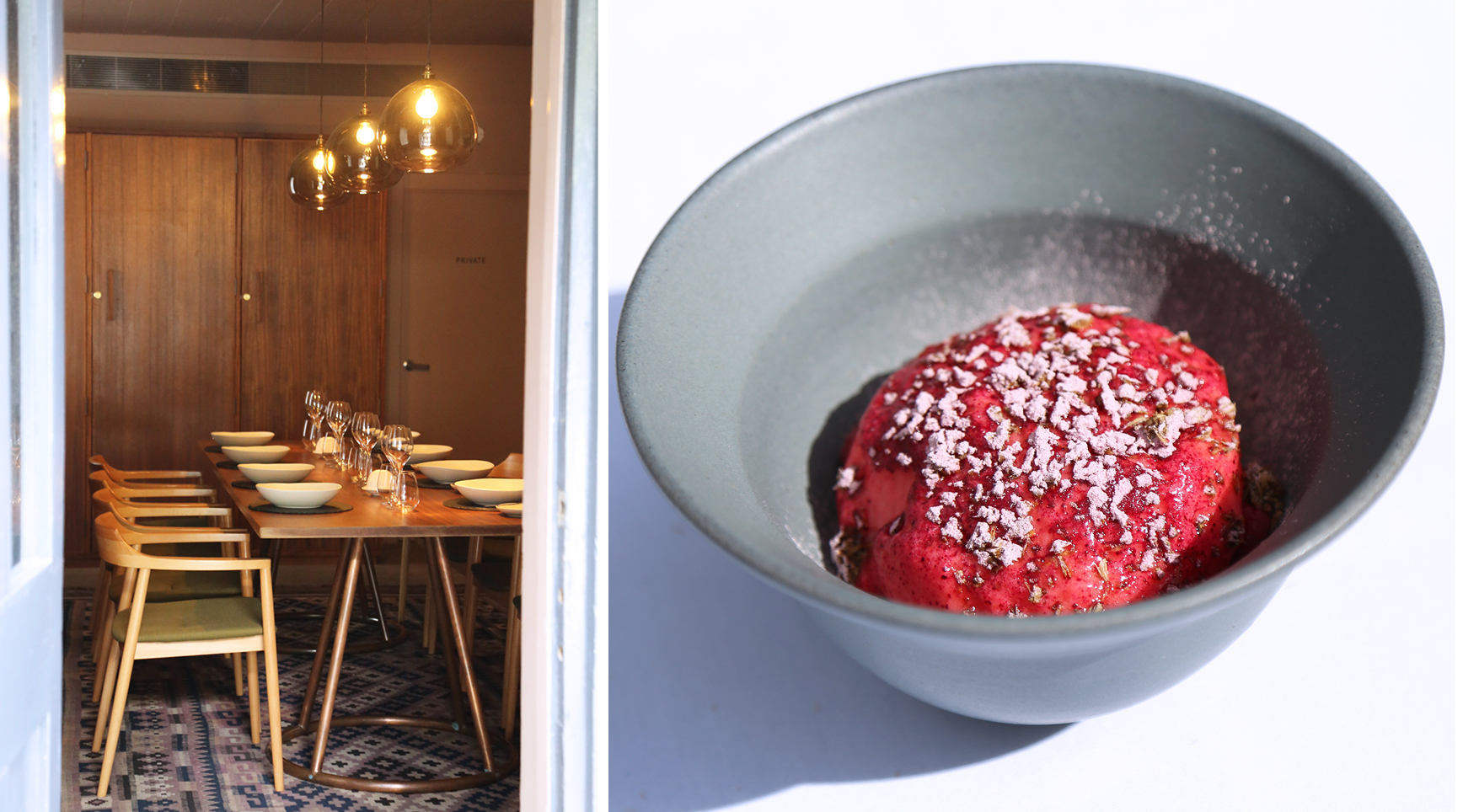 The entire ethos behind Sid at The French Café is one that embodies the essence of hospitality. Accepting of all who cross their Symonds Street threshold — they happily cater to any and all dietary requirements — Sid and Chand Sahrawat are cultivating an atmosphere where fine-dining feels friendly, and the emphasis is on simply enjoying all that the food has to offer. You won't find any unnecessary tropes around degustation dining here, only a hope that people will feel comfortable, surprised, delighted and fulfilled, and will leave with an experience to remember. And considering the pair's focus on only offering food that is sustainably sourced and in season, chances are that no two visits will ever feel the same.
The new menu at Sid at The French Café is available now. For the full menu and to book a table, click here. Bookings are also available for private functions in the private cellar and The French Kitchen. All pricing and menu options — degustation, vegetarian and a la carte — remain the same.
Opening hours:
Tuesday – Saturday, dinner
Friday, lunch
Sid at The French Café
210 Symonds Street
Auckland
09 377 1911