July is around the corner and teetotal gourmands are already searching for alternative ways to elevate their dining experiences while going dry of alcohol. Luckily, one of Auckland's most reputable restaurants, Sid at The French Café has collaborated with Seedlip and designed an array of non-alcoholic cocktails to pair with its winter menu.

The manager of the acclaimed restaurant, Simon Benoit and the team at Seedlip have crafted three bespoke cocktails that, when paired with specific dishes, complement and enhance the flavours of the food. And whether diners opt for the tasting, vegetarian or à la carte menu, there is guaranteed to be a Seedlip cocktail to suit the dishes they order.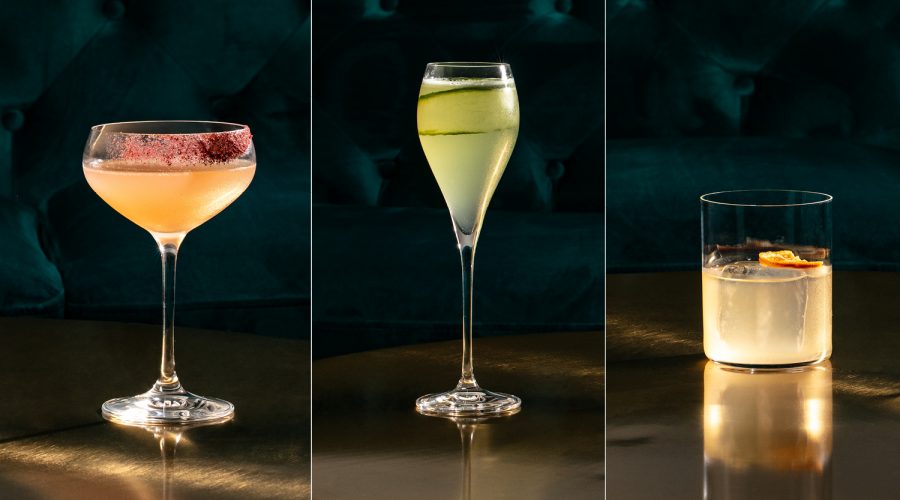 The trio of spirits used includes Seedlip Garden, Seedlip Spice and Seedlip Grove, each boasting different characteristics to match and amplify the flavours and elements on the plate. The Seedlip Garden, for instance, is a mixture of chamomile, cucumber, and aloe and its soothing, botanical nature lends itself perfectly to the Mt Cook salmon, highlighting the fresh elements in the dish, like cucumber and nasturtium.
The Seedlip Spice, on the other hand, which carries grapefruit and cascara (a coffee cherry tea) in its profile, is beautifully suited to the dry-aged duck, where elements like celeriac, almond, and coffee are intensified and deepened when consumed with the cocktail, and the pleasant bitterness of the caffeine in the dish and the drink are tied harmoniously together.
Offering something a little sweeter, Seedlip Grove, a zesty and complex blend of orange and uplifting spice, has been used with the famous French Café honey infused with ginger and lemon in a cocktail designed to complement a number of dishes. It will be particularly delicious, however, alongside the chocolate dessert with cherry, sorrel and cherry blossom.

The cocktails from Seedlip's collaboration with Sid at The French Café will be available all July for $15 a glass, or $40 for the bundle of three. But this won't be the only place to get a taste of Seedlip's delicious spirits.
Other restaurants around Auckland will also be taking part in the dry movement this July, each with their own special Seedlip concoctions. Alongside Sid Sahrawat's other restaurants (Sidart and Cassia), notable establishments such as Han, Azabu, Culprit, Fukuko, MASU by Nic Watt, Ostro, The Sugar Club and Burger Burger (to name a few) are all part of the teetotalling line-up.

For more information about Seedlip's range of zero-calorie, sugar-free, sweetener-free, artificial-flavour-free, distilled, non-alcoholic spirits, click here.