If you're looking for a lush, fine dining experience consisting of linen tablecloths, 18/10 stainless steel silverware and velvet seats, Satya Chai Bazaar is not the place for you. But, if you're after an intimate session of eating impossibly tasty Indian-style sloppy joes over washing machines under twinkling fairy lights and the haze of shisha smoke, this is the place to be.
Having opened three South Indian restaurants and two chai lounges around Auckland, the Satya empire seems to be growing every day and it isn't slowing down anytime soon. Its new pop-up on Pollen Street, Satya Chai Bazaar, is by no means fancy and it doesn't try to be. It's as authentic as if someone built the space from something they had seen in a dream, using anything they could get their hands on. White drapes, old washing machines, low objects set up as makeshift stools and draped strings of fairy lights make the overall effect bizarre, but that's why we love it.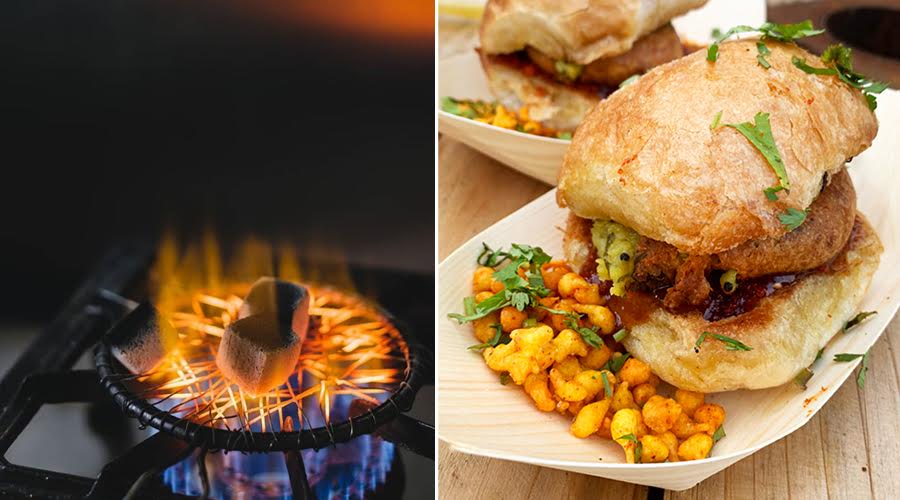 After lifting the coffee sacks at the entry, expect a foggy hideaway where cardamom-spiced shisha smoke combines with the scents of Indian street food. The menu is short and refined — making the greedy idea of ordering one of everything altogether plausible. Here, traditional Indian food meets a modern twist, where dishes like the kheema pav which is described as an Indian style open sloppy joe, and comprises a succulent blend of spices, sauces and tender meat served with crispy, fried buns, soaked in butter sit alongside a chicken tikka toastie. Owner of the Satya empire, Samrudh explained how he saw toasties as a universal delicacy that cannot be disliked so he decided to spice them up the with Indian chicken tikka, extra onion and bell peppers.  
Whether you're after a relaxed session of shisha with a cup of warm masala chai or an indulgent feast of greasy goodness, Satya Chai Bazaar is awaiting your arrival in Grey Lynn until the end of March.
Satya Chai Bazaar
Open 7 days, 12pm - 2pm, 5:30pm - Late
40 Pollen St, Grey Lynn