Situated on Fanshawe St, what used to be Rockefeller is now a beautiful daytime eatery that specialises in Spanish and Sicilian cuisine. Rebel Rebel is proudly owned by Olgar Diez Roman who is also the woman behind Baguette & Co. and who has a passion for the cuisine of her Spanish roots. Combining her culture with the Sicilian origins of her Head Chef, Marco Conigliaro's, the pair have created a tapas-style menu, offering diners a variety of intriguing flavours and tasty bites.

Located in an area surrounded by office buildings, Rebel Rebel seems to have already garnered a loyal following, judging by the number of people popping in while we were there (all of whom Roman knew by name). Rebel Rebel has a warm ambience and exudes a sense of friendliness that makes it feel inherently welcoming.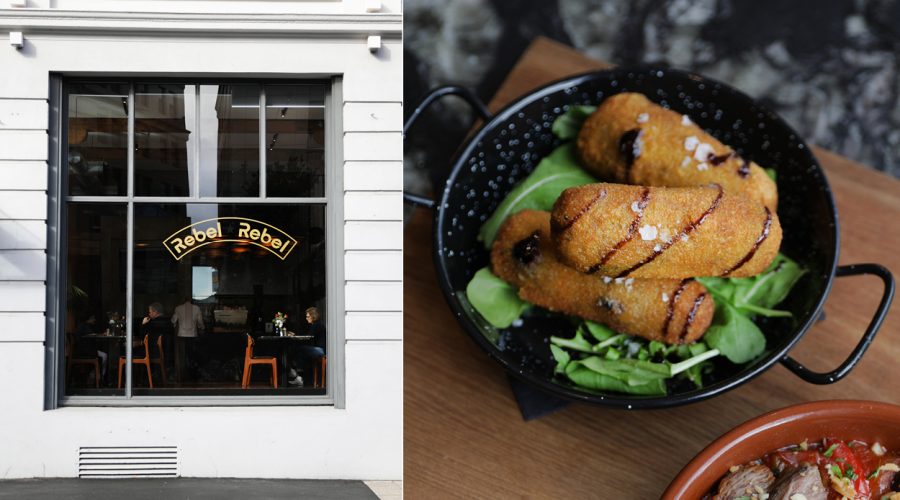 The all-day brunch menu is structured in such a way that the diner to build their own board of tapas by selecting a variety of different dishes. European classics such as a Croque madame on sourdough, charcuterie and Swedish meatballs all feature. However, it was the slow-roasted lamb that stole the show for us. The lamb was cooked to a succulent and tender level and melted as soon as it hit the palate. It was bathed in a sweet and sour, traditional Sicilian sauce called Caponata and was then sprinkled with a rich nut crumble. Another standout was the green shakshuka made from goats cheese, leek, kale and broccoli — a hearty and satisfying dish.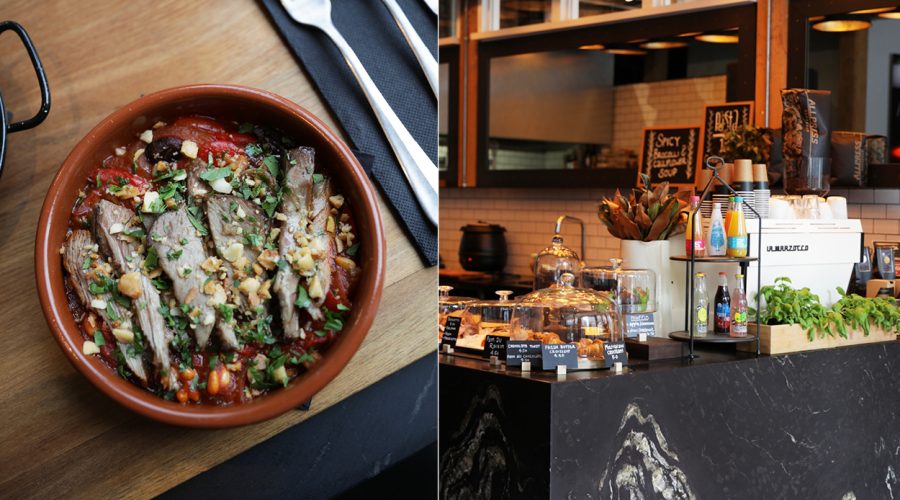 If you were after something more breakfast-friendly, you can't go wrong with the Spanish broken egg with grilled red potatoes that have a golden crisp and are paired with spicy chorizo. The honey-coated granola is also a great option for those looking to start to their day on a delicious note. It has the perfect level of sweetness and is topped with raspberry coulis that adds a fresh and fruity sourness.

Rebel Rebel has also thought about people in need of something on-the-go. Its range of French pastries and freshly-made baguette sandwiches are expertly made and easy to eat on the run. Pasta and soul-warming soups also feature on the menu for the winter season and cater to our cold-weather cravings. An all-encompassing one-stop eatery that delivers something a little different from the norm, Rebel Rebel is a place where everyone can find something to enjoy.

Opening hours
Monday — Friday: 7am until 3pm
Closed during weekends

Rebel Rebel
104 Fanshawe St and 29 Graham St
Lower Ground