We know we're not alone in our enduring love for the moreish, versatile taco, and a new concept specialising in the hand-held, spicy delights has us readying our paws with glee. Named Ragtag, the new venture was founded by chef Dan Freeman, who recently returned from three years in London and who previously created pop-up patisserie Hundred Acre Food.
Launching tomorrow, the 11th of December, at Britomart Saturday Market, Ragtag specialises in the use of flour tortillas that use duck fat to enrich the dough. With the tagline "100% not authentic", the fillings might be slightly unorthodox, but the exterior is based on a recipe from Sonora in the north of Mexico where flour is exclusively used instead of corn. The additional duck fat creates a robust, fluffy tortilla, made in a special heated tortilla press.
"We don't pretend to make authentic Mexican food, because we believe authenticity is really only a thing when you're in a place something comes from", says Freeman, "otherwise, it's an evolution of the food — and that should be celebrated!"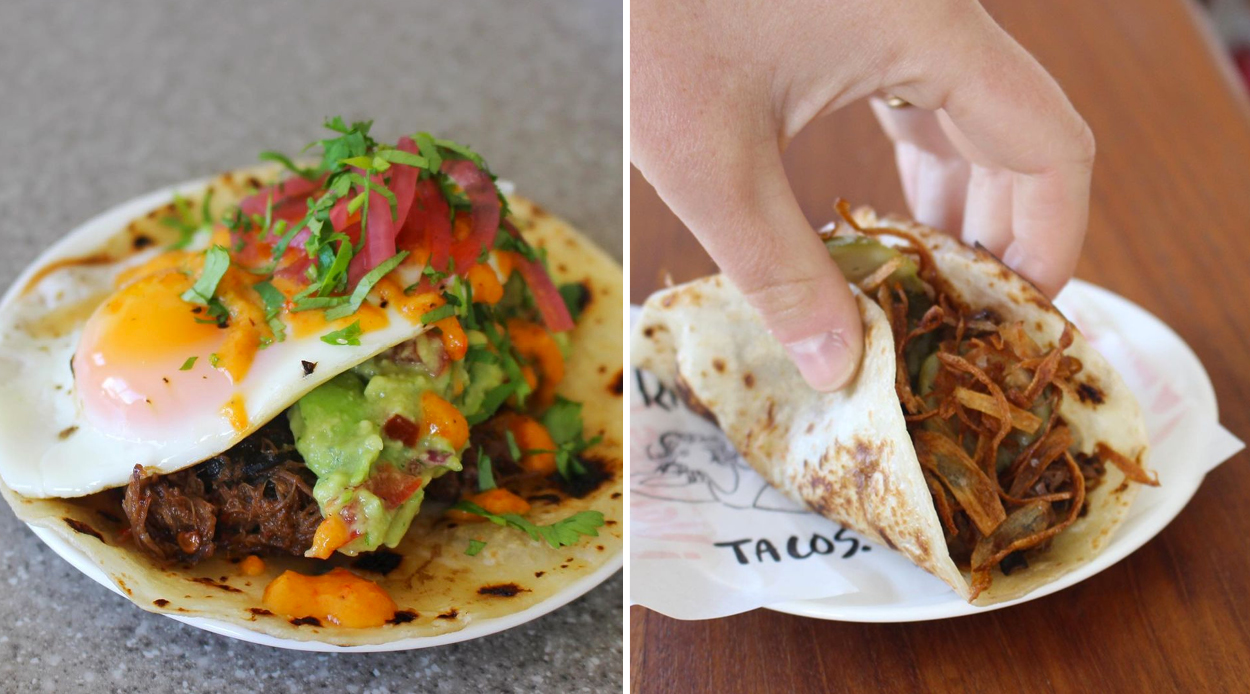 Using only local produce, Ragtag combines flavours that aren't normally found in tacos — at the pop-up on Saturday, the offering will comprise of a smoked sausage, egg and American cheese taco, a beef cheek, burnt chilli sauce and pink onion taco, and one with spicy eggplant, scallion mayo and gochujang.
Tomorrow's market launch comes ahead of Ragtag's month-long stint in a residency up at The Gables Restaurant in Russell, from the 30th of December until the end of January.
Vegan and vegetarian eaters will be catered for, with a vegan version of their flour tortillas on hand. We've also heard that the first hundred people to attend the Britomart pop-up from midday tomorrow will be treated to a free taco… race you there.
Ragtag Taco Pop-Up
8am — 2:30pm, Saturday 11th December
Britomart Saturday Market,
Te Ara Tahuhu Walking Street,
Britomart Place