Lord knows it's the season for red wine. To choose discerningly, we approached The Wine Cave's resident connoisseur, Joe Wang, who subsequently introduced us to the three Pinot Noir varietals — all single-vineyard, of course — that he'll be enjoying this winter.
Limehill, Pinot Noir 2016
When Karl Johner (proprietor of Johner Estate) took me to his exciting hillside project just out of Masterton, I knew he was onto something special. The Limehill site is a two-hectare, northwest facing gem, where only Chardonnay and Pinot Noir grapes are planted. The crumbly limestone soil bares to the sun, and each vine is grafted so closely with arms and legs fighting each other, it's as though they are trying to show you who is stronger. Johner's passion and hard work has paid off with a wine that has embraced all the beauty a Pinot should have. It is perfumed; young and bright, gentle but firm. Aromas of sweet and dark spices are alluringly combined with fresh, dark berries. It is harmonised and well-balanced on
the palate.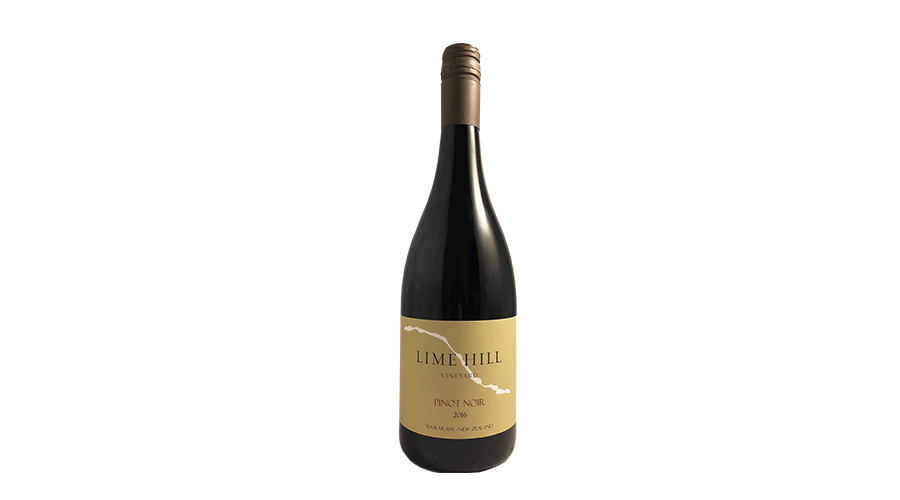 Bell Hill, Pinot Noir 2013
I first encountered this jewel when I was Head Sommelier at the Northern Club. But it was not until I worked at Hawke's Bay's luxury Cape Kidnappers Lodge that I felt the full force of its charm. Given to any American tourist when they requested the best New Zealand Pinot Noir, they were never disappointed. Floral notes gently brush the nose at first, followed by a scent of sweet berries and a piercing mineral sensation when you take in its full bouquet. Delicate tannins compose an elegant texture that is perfectly balanced in its fruit and acidity. With only 2,000 bottles produced each year, you'll want to get your hands on it sooner rather than later.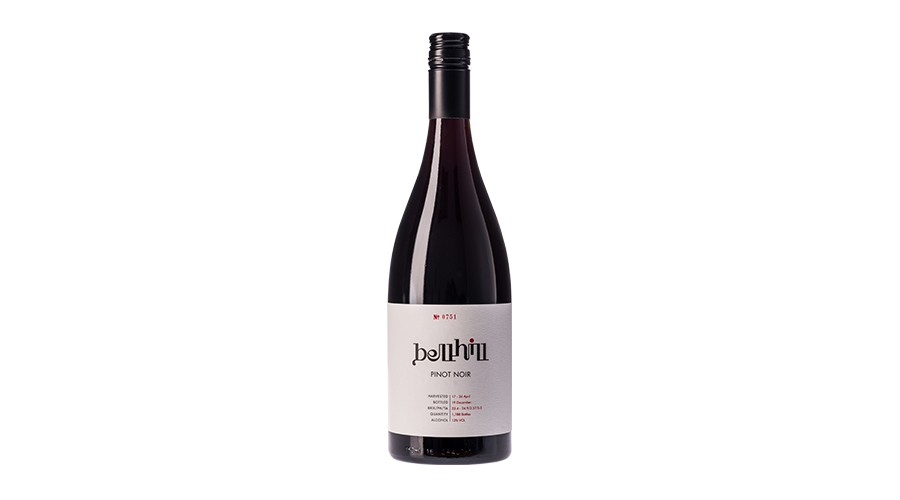 Lime Rock, Pinot Noir 'White Knuckle Hill' 2013
Not every vintage is as good as the next, but 2013 for Hawke's Bay's White Knuckle Hill was exceptional. Situated at the heart of Lime Rock slope, well protected amongst other Pinot Noir plantings, these grapes are subject to periodical heatwaves from the Bay as well as cold blasts from the Ruahine Ranges. Offering a strong foundation for the wine with well-concentrated fruit, the lime rock soil lends itself to a Pinot Noir with balanced structure and acidity. Somewhat smoky and perfumed on the nose, fading away to dried herb, the palate is dominated by savoury flint with big structure and plenty of sophistication.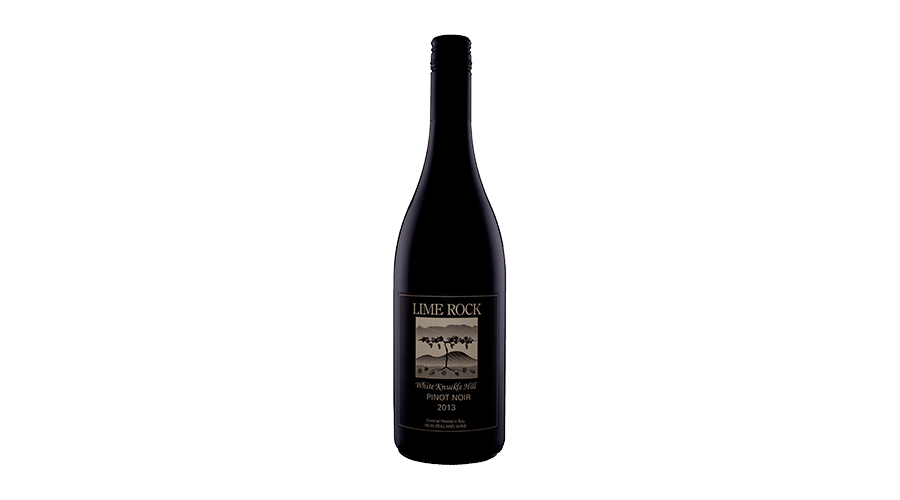 All wines can be purchased from The Wine Cave.