Nothing screams winter more than exponential carb loading, and there's nothing quite like a comforting mound of pasta to warm those cockles from the inside out. Luckily, there's no need to book a flight to Italy. We've got some of the finest pasta dishes right on our doorstep, from silky fettuccini ribbons to hearty pillows of ravioli, and we've rounded our favourite from around the city.
Celeriac Gnocchi at Teddy's
This Ponsonby Road bar and brasserie has perfected its gnocchi by baking the potatoes used to make the pasta on a bed of rock salt — a technique that removes excess moisture and results in impossibly fluffy and melt-in-your-mouth texture. Perfectly mixed with soft wild mushrooms and Autumn greens, this dish is a serious showstopper.
Kale Fettuccini at The Candy Shop
Despite being a relative newcomer to the hospitality scene, it didn't take long before we were in the grips The Candy Shop's delightful fare — particularly its fettuccini. Its kale fettuccini comes in a black bean sauce and is tossed with succulent prawns and cockles before being sprinkled lavishly with parmesan cheese.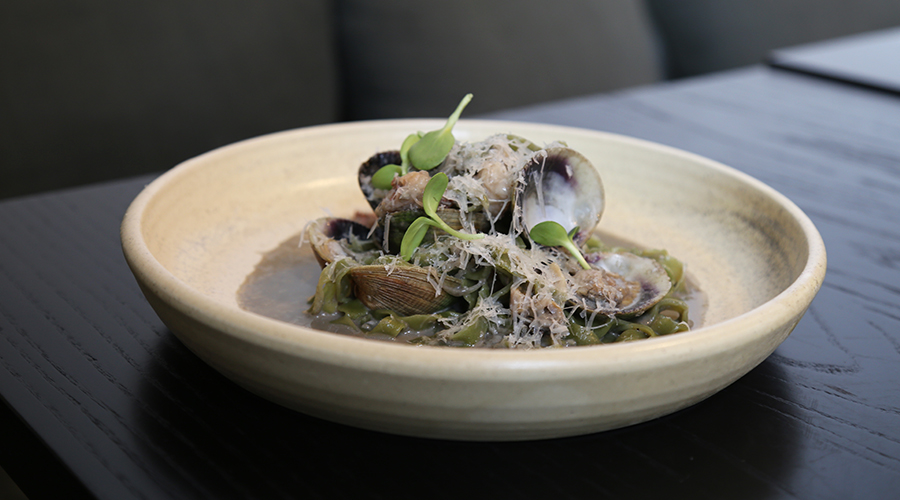 Mushroom Gnocchi at Ostro
An indulgent, comforting, mouth-watering dish like no other, Ostro's mushroom gnocchi ticks all the right boxes. Plump pillowy parcels are mixed in lashings of velvety truffle cream with exotic 'Out of Dark' mushrooms, courgette and pickled onion, making for a culinary experience to remember.
Lamb Pappardelle at Prego
The heartiest of pasta dishes, the lamb pappardelle from Prego takes tender, succulent pieces of aromatic spiced, slow braised lamb and combines them with thick streams of saffron pasta to food-coma inducing effect.
Broccolini Parpadelle at Euro
Always the place to turn to for an unrivalled dining experience, it comes as no surprise that the culinary geniuses at Euro know their way around a pasta dish. The refreshing hand-cut pappardelle is paired with fried broccolini, feta, toasted pine nuts and basil to create a dish that satisfies to the utmost degree.
Gnocchi at Cotto
The pop-up that became a permanent fixture, Cotto is the K Road Italian restaurant that churns out delectable handmade pasta like no other. While everything on its menu is worth devouring, we recommend the gnocchi, mixed with kumara, gorgonzola, walnuts and watercress, for a divine taste of Italy.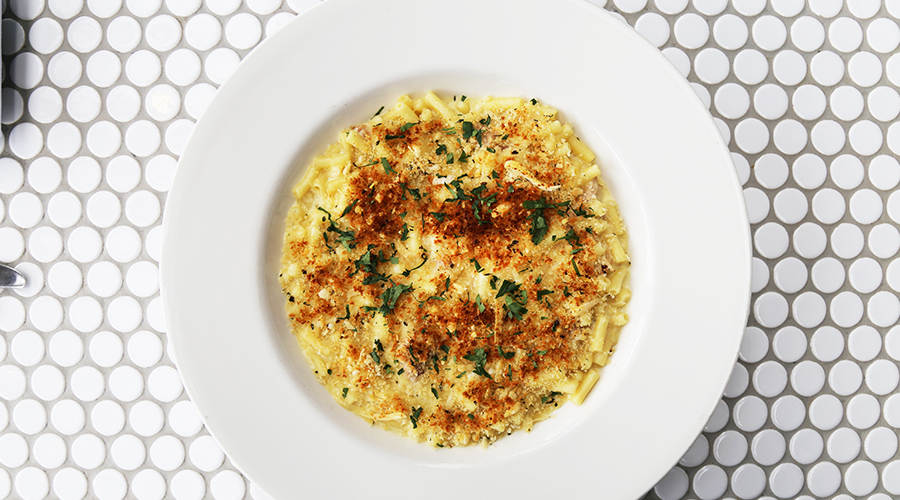 Macaroni Cheese at Soul
A pasta dish that remains forever in our hearts, the cheesy, carby comfort dish served up at Soul Bar & Bistro never fails to satisfy. Combining three-cheese godliness with succulent ham off-the-bone, this Mac 'N' Cheese takes the standard dish to mouth-watering new heights.
Sardinian ravioli at Gusto at the Grand
Forget everything you know about ravioli, for the unforgettable variation from Gusto is unlike anything you will have tried before. The Sardinian variation sees a deliciously unprecedented mix of potato, mint, flavoursome pecorino cheese and sage butter wrapped in homemade packages of pasta, ready to be devoured by the spoonful.
Scampi Chitarra at Amano
For those who like a piscine take on their pasta dish, the delicious scampi pasta from Amano does not disappoint. Square strands of egg dough chitarra are tossed with an indulgent combination of succulent scampi and cured soppressata salami before being peppered with chilli for a flavoursome kick.