"We come from a culture where eating is a big deal," Anya Salman explains, underlining part of the reason why she and her husband Ish decided to open their own Mediterranean eatery in Auckland. Otto's Mediterranean Kitchen launched three weeks ago as a Turkish-Cypriot hybrid, where traditional recipes and flavours from those cultures are treated to a modern reimagining. For Anya, this new venture is all about offering the kinds of dishes she and her family grew up with, but putting them into a framework that is suitable for the customer who is short on time and conscious about the kind of food they eat. Her objective is to ensure that the historical integrity of the souvlaki, baklava, pita wraps and hummus dips she is serving remains intact, while simultaneously making them appealing to the modern consumer.
Although Anya had no formal culinary training, she discovered her passion for cooking and knack for flavour being raised by a huge family, for whom the rituals around mealtime were considered core components of daily life. Explaining how she learnt through experience Anya said, "at the end of the day, if it didn't taste good, no one was going to eat it," which despite sounding like a simple philosophy, has translated today into a strong focus on the flavours and the quality of ingredients in Otto's offering. "We use the best ingredients" she outlined "from the olive oil to the sauces" all of which are made on site and are free of preservatives. Even the hummus (named the Hummus Royale) has been carefully refined via a series of "secret" tweaks to become "perfectly fluffy."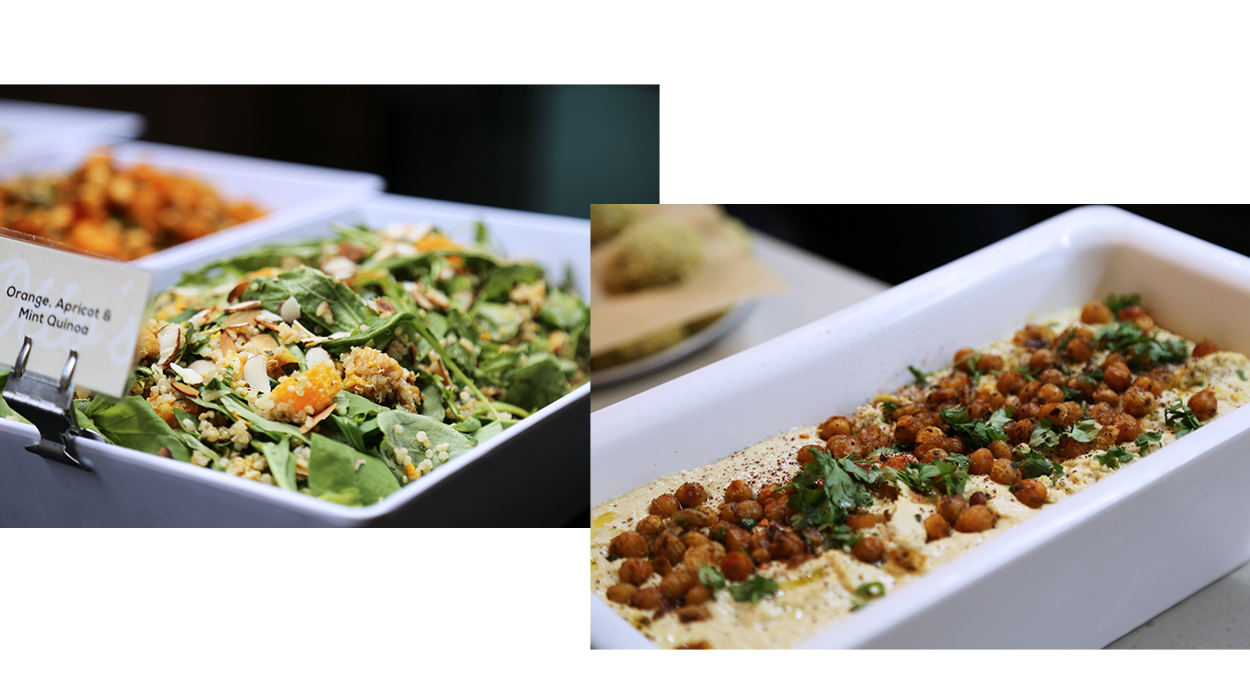 This couple is dedicated to redefining Turkish and Greek food as more than just kebabs, "we want to be at the forefront of a trend where the health benefits of Mediterranean food are recognised" Anya outlined, "I really want to represent this as a new concept, especially for the younger generations, where it looks pretty, tastes good and is health-focused." Offering a number of fresh options like couscous with spiced fruit, kale, cranberry and green apple salad, roasted squash and chickpea salad and quinoa with orange, apricot and mint, alongside more traditional meat souvlaki options (the chicken souvlaki is Anya's favourite) and rounding it all off with delightfully flaky baklava, Otto's is catering to a number of tastes.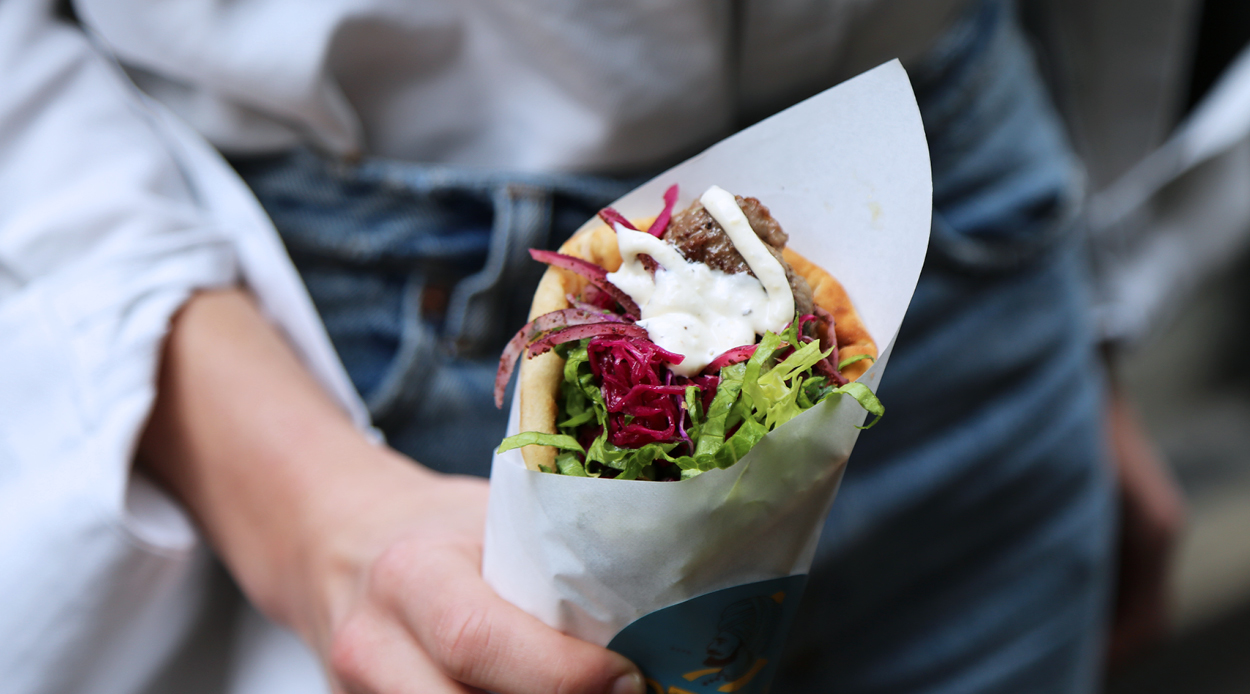 Despite its intimate premises, tucked down the bustling alley of Takapuna's Fortieth & Hurstmere development, there is a welcoming atmosphere and a few tables out the back where you can sit and enjoy your meal. Inside, the bold words scrawled across Otto's walls really sum up this new eatery's underlying directive: 'may what you eat bring you wellbeing.'
Opening hours:
Monday to Sunday, 8am – 9pm
Otto's Mediterranean Kitchen
Fortieth & Hurstmere
40 Hurstmere Road
Takapuna, 0622