The international-style brasserie, Ostro has undergone some significant changes for autumn including the recruitment of a new Head Chef, Josh Shields. Collaborating with Executive Chef, Josh Emett, to craft a number of creative new dishes for Ostro's menu, Shields (the former senior sous chef at Cafe Sydney), has come into his this role with a strong knowledge of how to showcase the full potential of fresh produce and premium ingredients, especially seafood — a fact clearly reflected in the updated menu. To celebrate, we are giving away a dinner for four at Ostro, where you'll enjoy a set menu of some of the restaurant's delicious new offerings paired wth specially-matched wines. To give you an idea of the kind of things that await, here are three of our favourite recently-added dishes.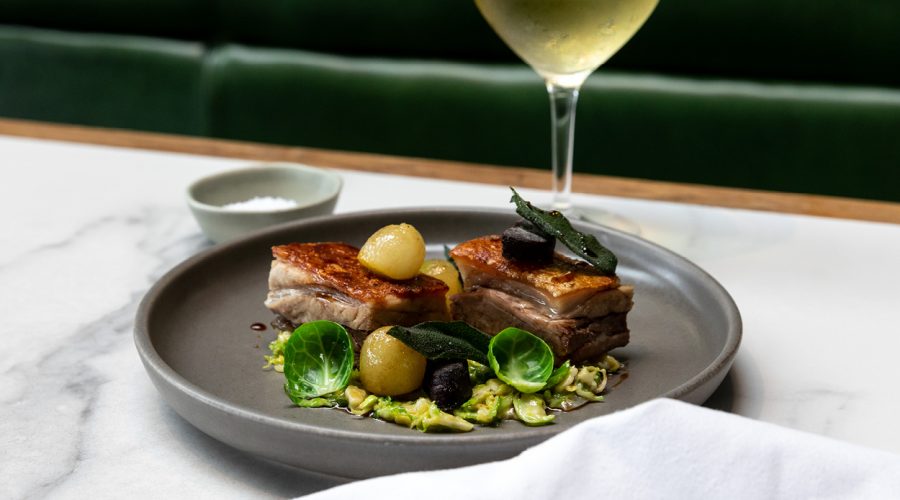 Crispy Pork Belly with creamed Brussels sprouts, black pudding, sherry caramel and sage
Ostro is not only renowned for its stunning views of the Auckland harbour but also for serving soulful, quintessential classics. We are all familiar with traditional pork belly, but Ostro's rendition of the home-cooked dish takes it to a whole new level. The pork belly has a crispy layer of crackling on top and the rest simply melts in the mouth. The rich and succulent meat is paired with autumn's king vegetable, Brussels sprouts, black pudding and a tart and sweet sherry caramel to lend the dish a sticky texture and intriguing flavour. The final touch of sage adds a herby aroma, cutting through the richness of the pork.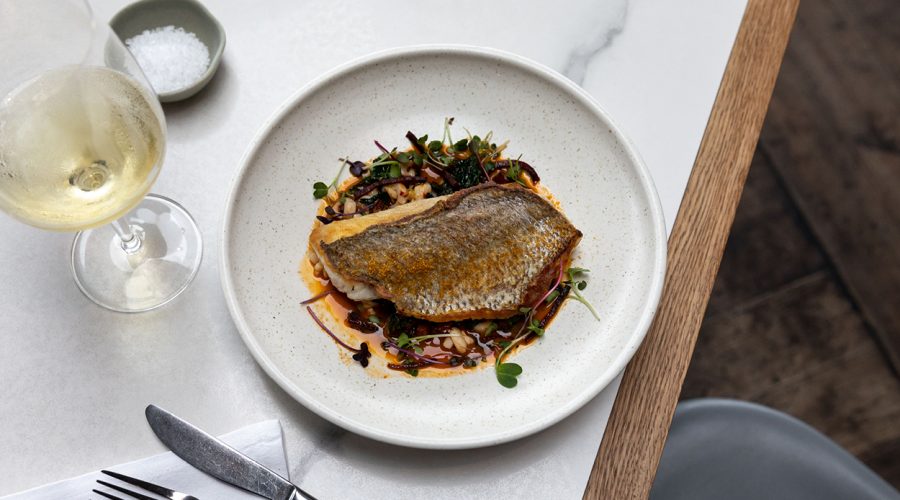 Roasted Market Fish with squash purée, pickled cucumber, chilli and salted almond
No matter what season it is, Ostro does some of the best seafood dishes in town and its autumnal take on market fish is one of the best we've ever seen from the restaurant. The fish is roasted so that it has a crispy skin while remaining tender and able to be cut through like a block of room-temperature butter. It sits in a bed of squash purée and fresh, slightly-sour pickled cucumber. For some extra spice, chilli is added to the plate and followed by a sprinkle of salted almonds for some crunch and nutty richness.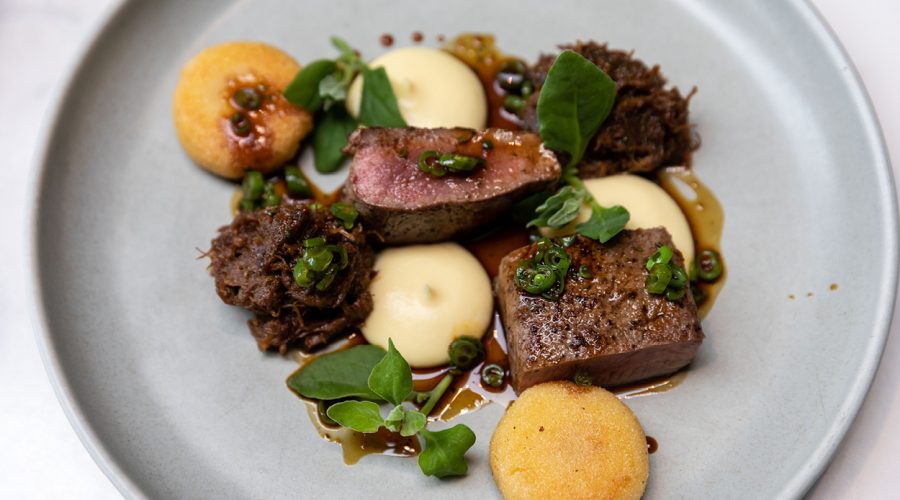 Lamb loin and braised shoulder with Roman gnocchi, kokihi, parsnip purée and chartreuse jus
New Zealand is home to some of the best cuts of lamb in the world and Ostro's new lamb dish validates that. The lamb comes two ways, a juicy loin and braised shoulder and is served with a creamy parsnip purée and chartreuse jus. The New Zealand spinach (kōkihi) gives the plate a beautiful, bitter earthiness which is finished off perfectly with two thick cuts of Roman gnocchi. Roman gnocchi is different from the usual gnocchi as it is much larger in size, contains semolina flour and is usually doused in more butter than the traditional Italian style. It is also pan-fried, which gives it a crispy exterior and light and fluffy centre.
Click here to enter for your chance to win dinner for four at Ostro, including matching wines.
*This competition has now closed.