As Ostro approaches its sixth year of service, the brasserie continues to evolve and is about to shake the dining scene again with a brand new menu. Executive Chef Josh Emett and Head Chef of Ostro, Josh Shields have been working long and hard to provide a selection of classic bistro dishes with a sophisticated and modern spin, proving the timelessness of the brasserie. The signature dishes such as the beef Wellington and crayfish snapper pie remain on the menu, but the newly introduced dishes are taking the spotlight — here are a few that you need to get amongst on your next visit.

Anyone who has dined at Ostro is well aware of the premium quality of the seafood. The trevally ceviche has been doused in coconut cream, inspired by the delicacy of the Islands, kokoda, and is unbelievably fresh. The succulent Big Glory Bay salmon is complemented with a creamy sumac-scented labneh that lines the plate and is furtherly enhanced by a refreshing carrot granite.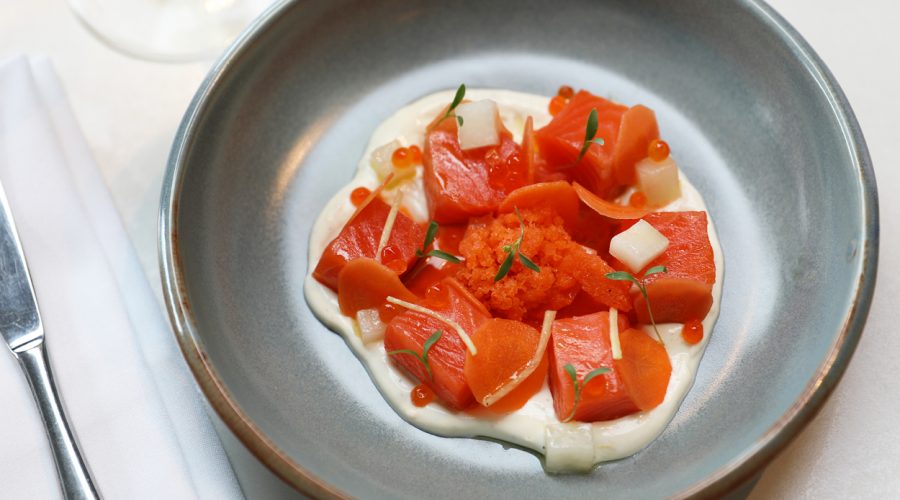 But it is the pressed leek terrine that is our favourite entree. On a bed of sour cream and Windsor blue cheese sits a beautifully presented terrine of caramelised onions layered on top of leek and then adorned with a sprinkle of crunchy sourdough croutons and aromatic pine nuts that have been infused in lemon zest.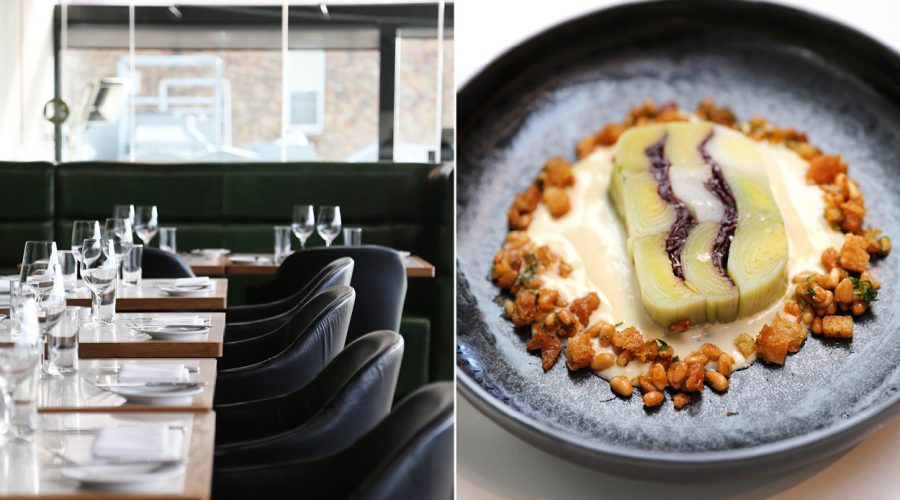 The selection of mains showcase a varied range that has the ability to please every patron that comes through the restaurant's doors. From a vegan mushroom hotpot to a 55-aged tenderloin, a succulent lamb rack with lamb cassoulet and a buttery clam pappardelle pasta. The spiced poussin is unlike any other roast chicken dish we've tasted before and it was definitely a stand-out. Boasting a golden, crispy skin with the livers and hearts dotted all around the plate, lending different textural elements to each bite. The bread sauce on the side is thick, indulgent and adds moisture to the chicken, making the dish come full circle and one that shouldn't be missed.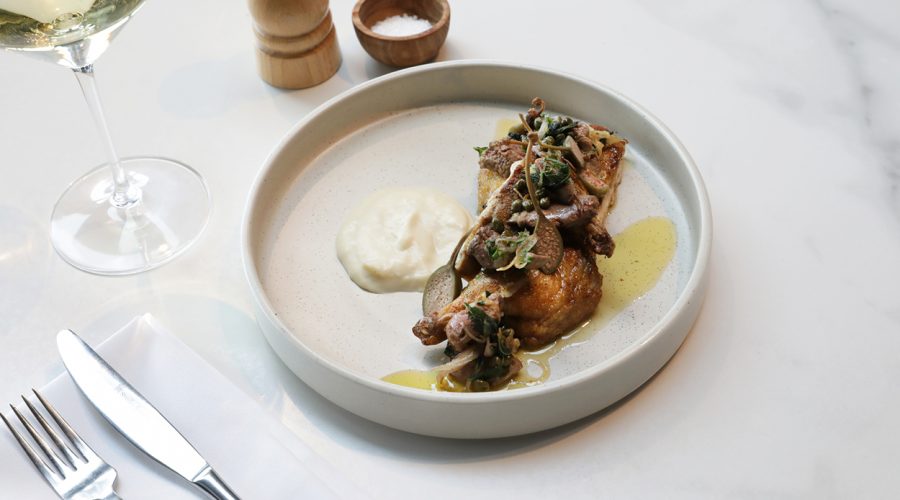 Although each and every dish is no short of divine, it's the crayfish toastie that stole the show for us. Inspired by the classic prawn toast, Emett and Rendell have elevated it with the help of renowned local baker — The Dusty Apron, who is also the man behind the bread at Saint Alice, La Peche, Ozone and Wise Boys Burgers, to name a few. The brioche has been slathered in an aromatically rich crayfish and prawn mousse and is served with a side of chipotle mayo to lend a creaminess to the crispy, buttered up, toasted sandwich.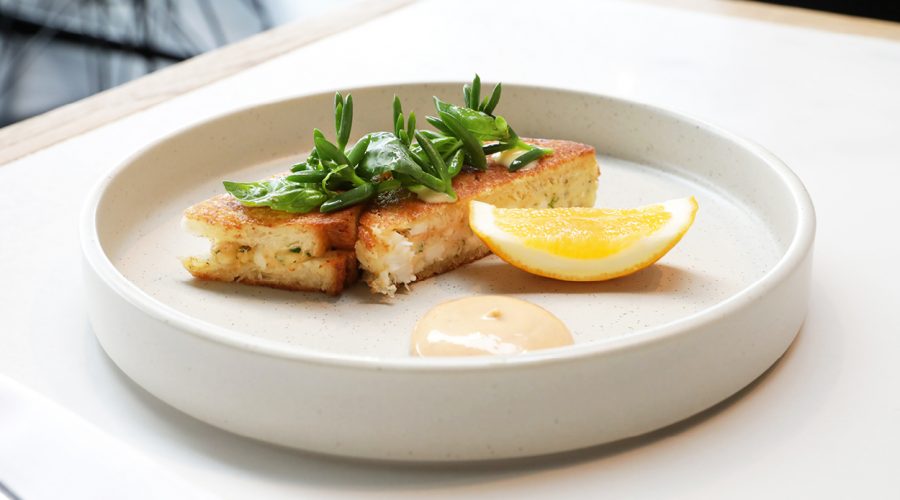 Renowned for its crème brûlée and brandy snaps (both which are thankfully staying on the menu,) Ostro has stepped it up even further with the sweet treats. Recently, Emett served a carrot cake at the pay-as-you-feel pop-up Everybody Eats and it was the talk of the town for quite some time. Now, it's a staple item on Ostro's menu and the moist, spongy, spiced carrot cake is served with his infamous cream cheese frosting. If you're a lover of a humble slice of pie, Ostro's new bourbon pecan pie is an absolute must. The buttery crust is filled with a sweet rum and brown sugar mixture, topped with crunchy pecan nuts and is served with a side of whipped cream.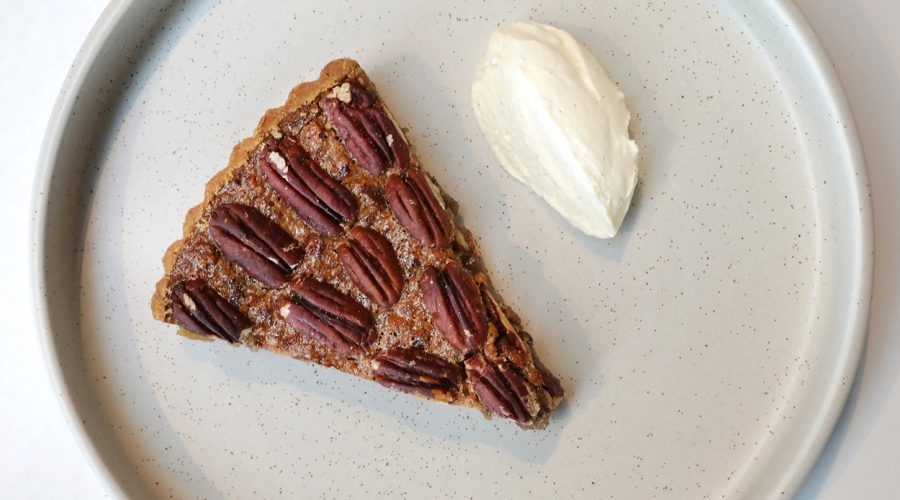 To celebrate the launch of Ostro's tasty new menu, we are giving two lucky Denizen's a chance to win a table each for them and four friends to try it for themselves. Click here to enter.
*This competition has now closed. Congratulations Fraser Wood and William Savage*
Ostro
52 Tyler Street,
Britomart