Just like that, another month has gone by. Now that we're fully into spring, there are tantalising new menus on offer at our favourite eateries along with pop-ups and events to celebrate the beginning of the warmer months. Not to mention, a number of newly opened restaurants that have made it into our radar. Here is everything you need to know about Auckland's dining scene for the month of October.
Pop-ups and events
Céleste Party
La Pêche's series of pop-up restaurants have garnered a cult following in the last year, now the duo behind them, Nick Landsman and Emma O'gilvie are finally opening a permanent space, Céleste, in October. True to La Pêche style, they're throwing an all-inclusive open party on Saturday, 5th October, to celebrate the long-awaited launch of their K'Road restaurant.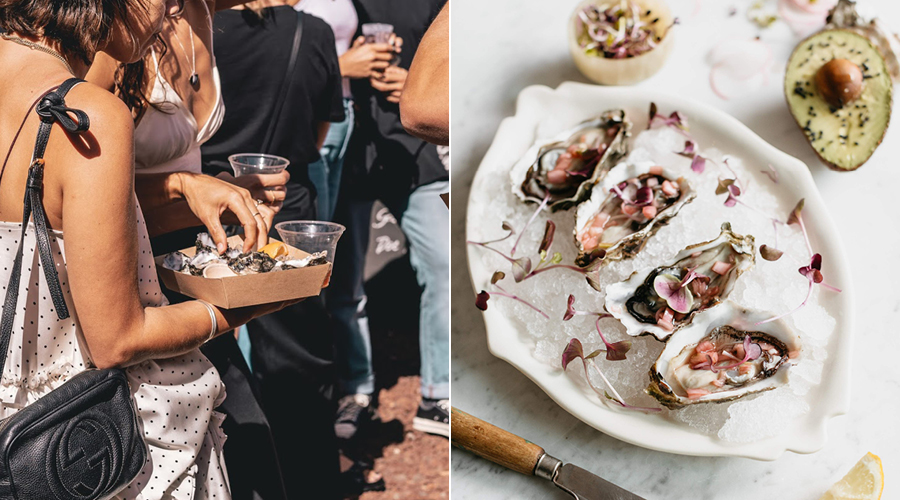 Oyster Festival Matakana
Shucking season is upon us and we could not be more excited as Oyster Festival Matakana is back for its third year and set to be the best one ever. With over 40 artisan food vendors along with the plumpest and most delicious Mahurangi oysters being freshly shucked all day, this event is a seafood lover's dream come true. Live entertainment, activities and music will also be featured at the festival on Sunday, 6th October.
Auckland Diwali Festival 2019
It's that time of year again folks, the Diwali Festival is back on the 12th and 13th October and if previous years are anything to go by, we know that this year will be a banger. Although it's about the celebration of lights, it's the food stalls that have us returning to Diwali every year. Although everything is vegetarian, you'd be pleasantly surprised at the varied range of vegetarian Indian street food. Be sure to look out for idli, pani puri, bhel puri, gulab jamun and a dosa of any form. You will not be disappointed.
Festival Italiano 2019
New Zealand's largest Italian street event is returning to Newmarket on Sunday, 20th October and it will be a day of pizza, pasta, cured meat, cheese and more cheese. Some of our favourite Italian restaurants such as Pasta & Cuore and Farina will be cooking up a feast while retailers like Sabato and Massimo's will showcase some of their finest Italian products.
New menus and items
Andiamo's new Locals Lunch menu
Herne Bay's local Italian eatery, Andiamo has released a tasty new Locals Lunch menu which includes an agnolotti pasta dish served with feta, lemon and peas, as well as a Sicilian market catch with fregola and bisque. From Tuesday until Thursday, for a mere $35, diners will receive an entrée, a main and a glass of rosé.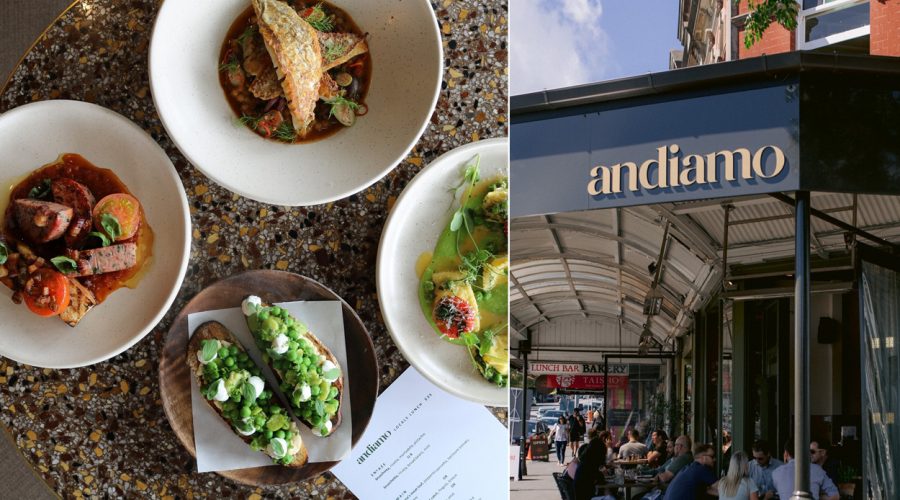 Lowbrow's new Big Buffalo Sando
Our go-to guilty pleasure, Lowbrow has added to its plethora of seriously good fast food with the Big Buffalo Sando, which sees the eatery's signature potato buns encasing a crispy chicken thigh that has been doused in Huffman's buffalo sauce for an extra zing and finished with a creamy blue cheese slaw. This is one truly epic burger.
Han's five-course tasting menu
Not only is this a first for Han, but it's a first for Auckland's dining scene as well. Han's modern Korean five-course tasting menu showcases authentic Korean flavours in a new and unique way which has never been seen before. The dining experience is priced at $90 per person and is guaranteed to expand your gastronomic horizons.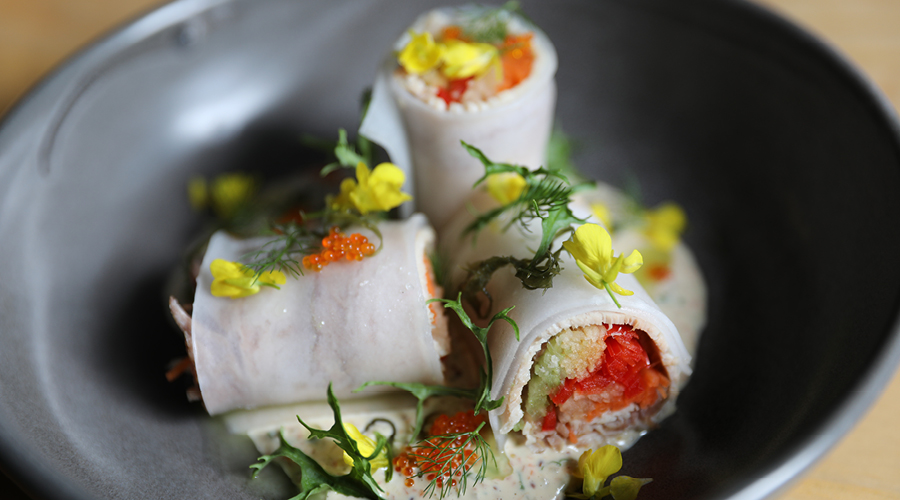 Ebisu's new roll and dumplings
The Ebi Mayo Roll has long been one of our favourite dishes at Ebisu. But recently, the lauded Japanese restaurant has created a dish that certainly competes with the classic. The NZ Scallop Teriyaki Roll sees perfectly seared scallops rolled in rice and nori and topped with tender Big Glory Bay salmon along with salmon roe and crackling. Ebisu has also added a brand new dumpling to the menu, filled with a medley of mushrooms and bok choy and pan-fried with chilli oil for a spicy, crunchy finish.
Ostro's new menu
Executive Chef, Josh Emett and Head Chef, Josh Shields have outdone themselves with the new menu at Ostro. After tasting the new dishes, one of our favourites was definitely the buttery and delicious clam linguine pasta. The sauce is crafted from Ostro's iconic seaweed butter and is combined with de-shelled clam to enhance the aroma of the dish.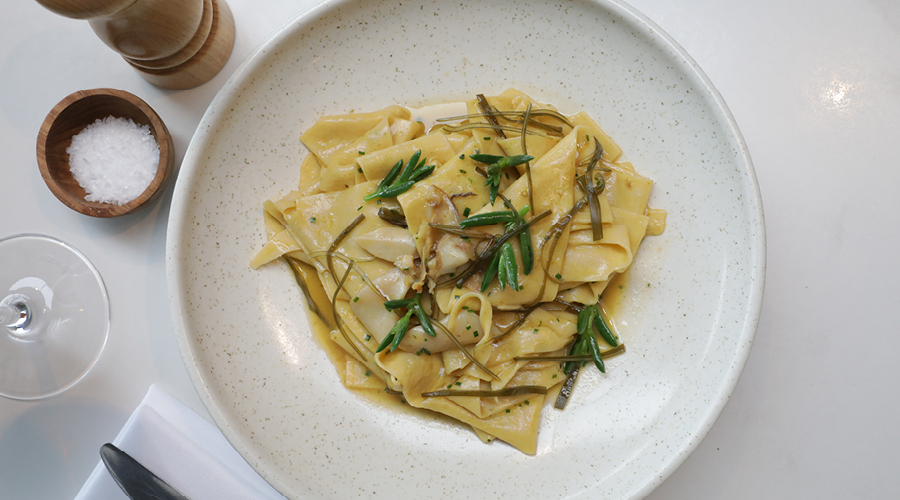 Ponsonby Road Bistro's new spring menu
Renowned for serving up the best steak and fries and chicken liver parfait in town, Ponsonby Road Bistro has launched a beautiful spring menu that features classics we all know and love, alongside a raft of exciting new dishes. The pork belly schnitzel with fennel seed sauce and fried baby kumara with buttermilk dressing are standouts.

Prego's new spring menu
The family-favourite Ponsonby restaurant, Prego has just launched its new spring menu and there are some dishes that have caught our attention. Although the season for the infamous Prego Pie has come to an end, the Coastal Spring lamb and wild venison dishes are certainly making up for it. The chocolate banana dessert is also one that we're looking forward to trying, as well as the carrot cake with decadent cream cheese frosting.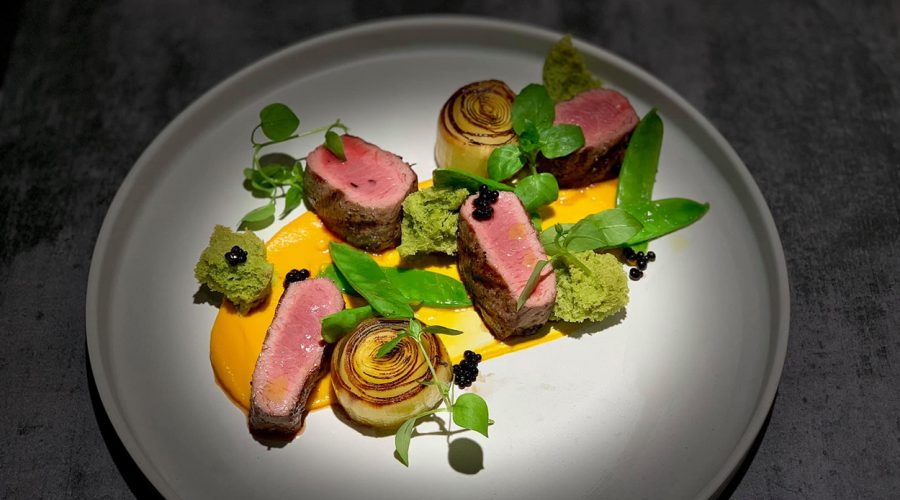 New openings
Duck Island Ice Cream is opening in Newmarket
In March, this year, Duck Island finally opened the doors to its Ponsonby ice cream parlour after making waves in Hamilton. Now, the scoop store is expanding with a brand new home in Newmarket, located right next to one of our favourite all-day eateries, The Candy Shop in Osborne Lane. Rumour has it they will open on 2nd October, so mark your calendars.
Eat Mi Ponsonby
Newmarket's Vietnamese eatery has recently opened on Mackelvie St and is set to become the go-to lunch spot for Grey Lynn locals. Eat Mi serves traditional and authentic Vietnamese cuisine, including bánh mì sandwiches, phở, rice paper rolls and more, perfect for a quick yet hearty and wholesome meal.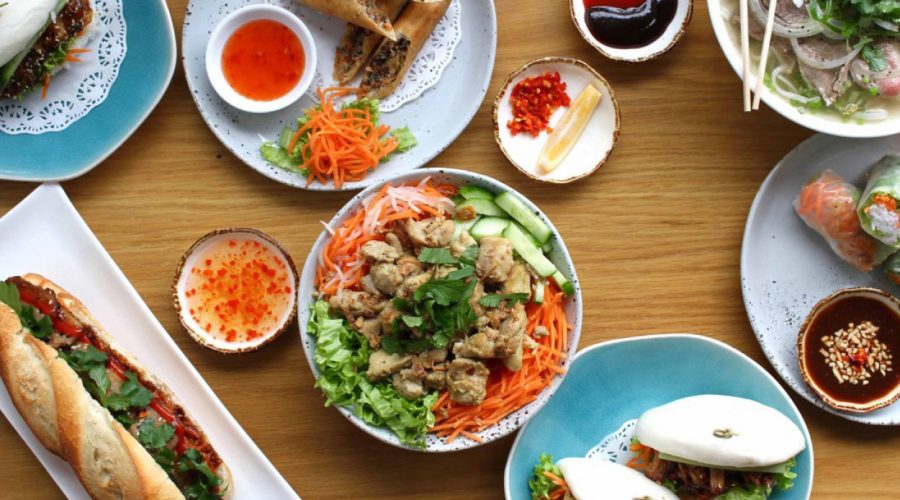 Paldo Takapuna
This Korean buffet built a reputation in Burswood for redefining buffet culture with its nutritious and healthy offerings that left people feeling nourished and satiated rather than stuffed to the brim. Paldo has recently made its way to the other side of the bridge and opened a second branch in Takapuna, offering a varied range of over 50 different dishes inspired by the eight provinces of Korea.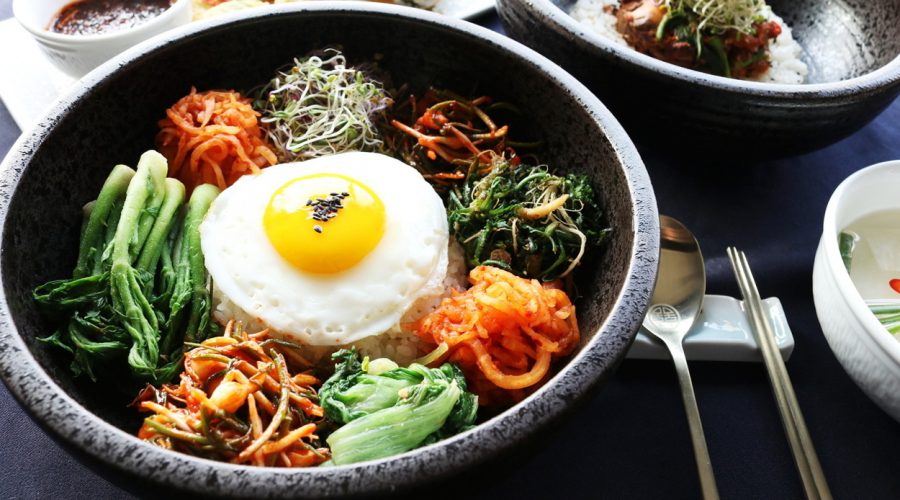 Jose's Cantina
Birkenhead is widely known to have some hidden gems, our favourite being China Hong Kong Restaurant, where you can find arguably the tastiest Peking duck in town. The North Shore suburb is now home to a fusion Mexican restaurant and rumour has it, that it's well worth crossing the bridge for. The menu features nachos, tacos, enchiladas and based on the lack of quality Mexican restaurants in Auckland, Jose's Cantina is a great addition to our dining scene.
Elmos
Keep your eyes peeled for Ponsonby's upcoming pizza bar, Elmos. Taking over the space that used to be MR TOMS. Doors are set to open at the end of October, so we'll keep you posted when we hear more.