Nonna is the newly-opened Italian eatery on Teed Street that's serving homemade, fresh pasta accompanied by soulful sauces, just like nonna would've made in her kitchen.
Having lived in Italy, where freshly-made pasta was available at an affordable price, owner and operator Simona Vasile noticed that Auckland's approach to the cuisine was different. Using the same philosophy of serving up premium quality pasta in a way that's accessible for everyone, Nonna was born. An inviting 25-seater space that boasts a simplistic fit-out, warm, comfortable ambience and home to a flavoursome fare.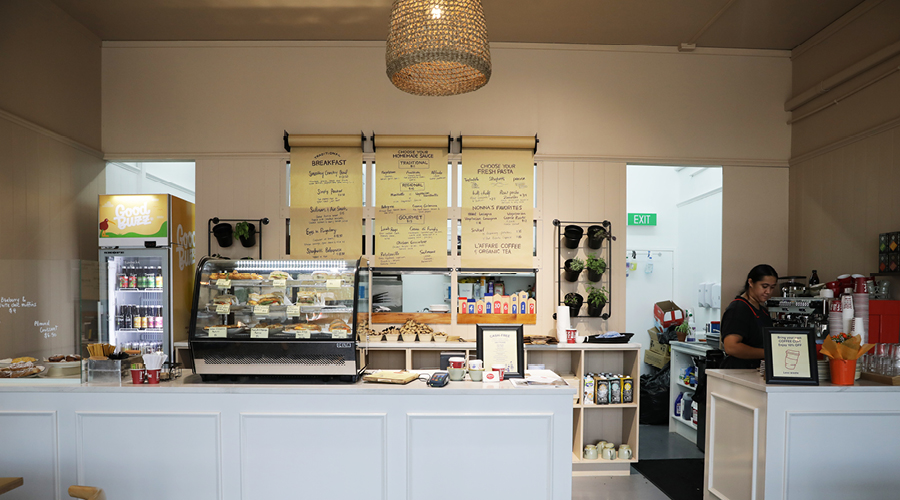 The menu is conveniently designed as a step-by-step process where the diner selects a sauce before choosing from tagliatelle, spaghetti or penne pasta. Carb-conscious diners also have the option of pairing their sauce with keto-friendly zoodles (which pairs well with the traditional ratatouille sauce).
An additional 10 sauces are featured on Nonna's menu, which is divided into The Traditional, such as Napoletana, The Regional, including the-ever popular meatballs, to The Gourmet, with more complex chicken cacciatore and crema di funghi. We decided to experiment with both Nonna's creamy and tomato-based sauces, ordering the lamb ragu with tagliatelle and creamy carbonara with spaghetti.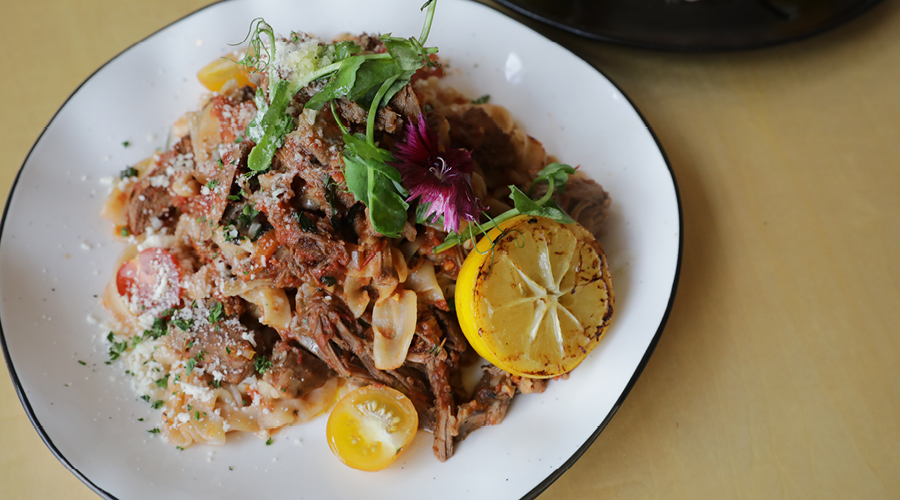 Nonna's ragu showcases a flavour profile leaning towards the fresher side, with a tangy tomato flavours acting as the base. The succulent, tender chunks of lamb weaves itself into the ribbony tagliatelle, allowing the flavours to blend together. The creamy carbonara is the definition of comfort food. The al dente spaghetti is doused in egg yolk, cheese, salty bacon and black pepper, however, doesn't leave you feeling uncomfortable or heavy.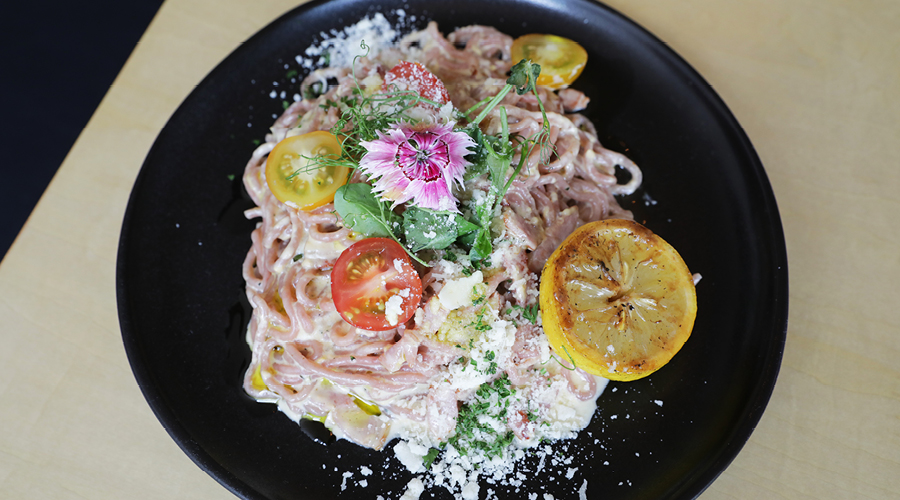 Open from as early as 7:30 in the morning, Nonna also serves coffee, Italian-esque pastries and breakfast dishes such as the Eggs in Purgatory with beans, Italian sausage, goats cheese and olive oil. The cabinet is full of European-inspired sandwiches, ideal for those who are on-the-run and for those that need to finish on a sweet note, Nonna's tiramisu and cannolis are not to be missed.
Opening hours:
Sunday — Wednesday: 7:30am until 3:30pm
Thursday — Saturday: 7:30am until 8pm
Nonna
10 — 12 Teed Street,
Newmarket