Crumb cafe, located on the corner of Ariki St and Crummer Road, is a location that gives more to the community than its tiny premises would suggest. It has long been embedded in the residential fabric of Grey Lynn, offering great coffee with familiar service, which is why its recent six-month closure has been lamented by many. Thankfully, a socially-minded trio has come to the rescue seeing the beloved locale reopen again this Saturday.
Hazel Wells, Isla Treadwell and Miles Harty comprise the friendly team behind Crumb's re-establishment and together they are keen on positing Crumb as 'more than just a cafe'. As a result, they hope to host regular art events, exhibitions and talks, and will have a miscellany of items for sale. But when it does come to the 'feeding and watering' side of things, there is plenty of Flight coffee on the go as well as a succinct 'toast' menu. The former is proffered in classic espresso form as well as slow-brew and filter methods which the new proprietors are big advocates of, while our pick of the latter would have to be 'the (s)crumb' with cashew butter, banana and strawberry. Furthermore, the small glass cabinet is set to be laden with sweet treats from none other than Tart Bakery.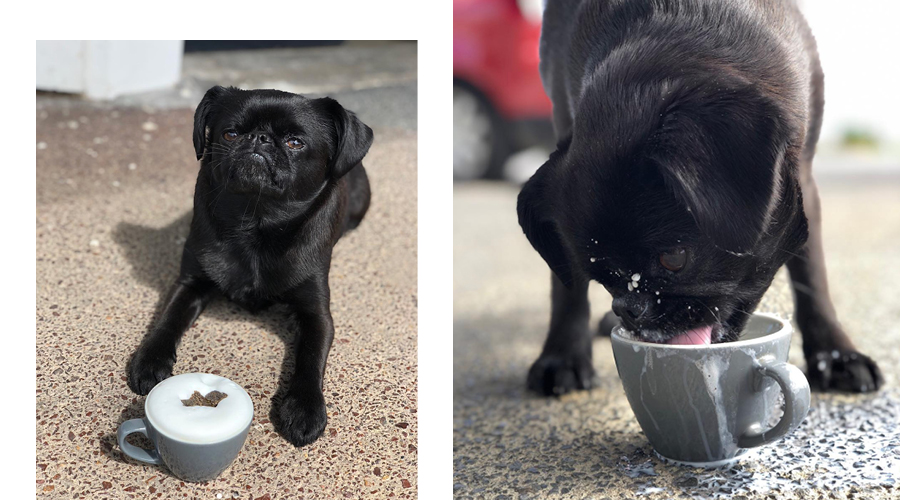 Perhaps, most important, is the fact that the new Crumb is poised to arguably be Auckland's most dog-friendly cafe. Not only will the pooch-loving posse be serving up Puppercinos (a dairy-free milk fluffy for four-legged friends) but they will also offer a small discount on coffee for those who come with man's best friend in tow. If that doesn't get them a 'like', we don't know what does.
With its welcoming atmosphere and pro-pup ethos, we wouldn't be surprised if Crumb's catchment grows as it charms Auckland residents from near and far. You can follow them on Instagram here.
Opening hours:
Mondays, closed
Tuesday to Sunday, 7am – 3pm
Little Crumb
37 Ariki St
Grey Lynn
Auckland