Tucked down Pollen Street in Grey Lynn is the neighbourhood's newest coffee spot, Prime. Conceived by Jesse Neilson (the man behind another Grey Lynn favourite, Neighbour) the space is clean, modern and calm, and due to the fact that it's only open from Monday to Friday, is presenting as the perfect place to kick off a workday.
Inside, a minimalist palette prevails, where cool tones meet timber accents to cultivate an entirely unfussy feel. It's clear that Neilson wanted the focus to be on the coffee and the people, taking things back to basics in more than just the fit-out.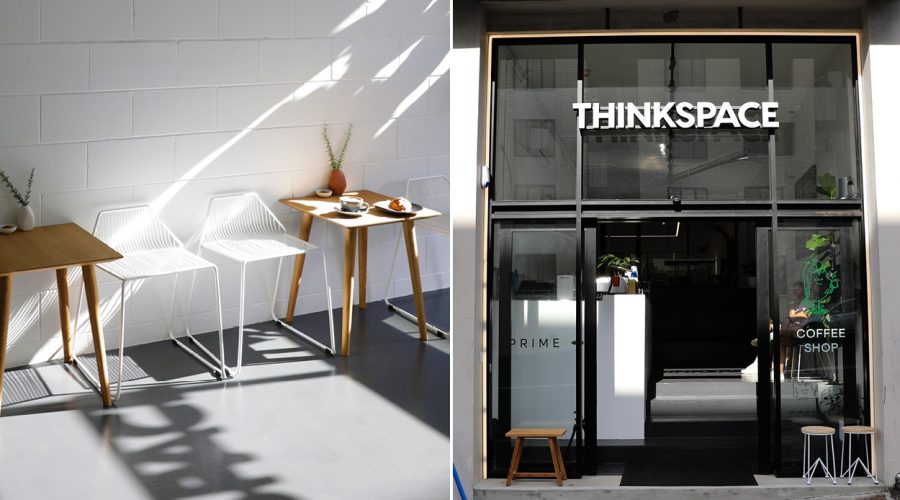 On the menu is expertly-brewed, organic and Fairtrade Kokako coffee, as well as Newton Espresso, promising the perfect weekday pick-me-ups. In the cabinet, a selection of freshly-baked treats and savouries (sourced from a local bakery) are on offer for an easy bite. Neilson explains that they are also in the process of signing Prime up to Foodprint — an app that works to minimise food waste where possible.
Despite the simplicity of its concept, Prime has been executed in a purposeful and sophisticated way. "I want customers to have an experience at Prime," says Neilson, "more than just a coffee run." Backing this sentiment up, the owner explains how he has incorporated interesting moments with art into the space, and how he shoulder-tapped Frikke Delport (ex Williams Eatery and Hero Sandwich House) to head the place up, from whom we can expect quality chat and consistently good brews.