Continuing on their mission to spread nut butter love across the country, Fix & Fogg has just opened its newest outpost, offering its delicious nutty wares from a compact wee spot in Newmarket.
Tucked down Osborne Lane, Fix & Fogg's toast window is serving up wholesome classics elevated beyond what you'd make yourself at home.
The familiar PB & Jam gets an upgrade, with smooth or super crunchy peanut butter and raspberry jam spread liberally on Fort Greene's country sourdough, topped with raspberry syrup and freeze-dried raspberries. Another sweet version comprises Everything Butter, banana slices, Raglan Food Co. vanilla bean coconut yoghurt, granola and honey.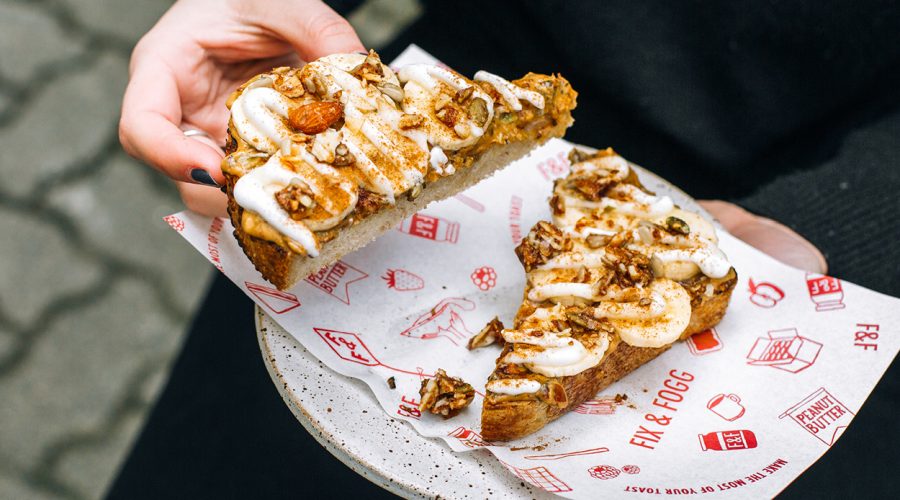 We've also got our eye on the 'Stay Toasty' toasted sandwich, which sees Smoke & Fire peanut butter joined by McClure's Sweet & Spicy pickles, swiss cheese, rocket, hot sauce and chutney, in between Daily Bread's smoky rye bread.
Washed down with a cuppa from Coffee Supreme, we can safely say we'll never think of peanut butter on toast as basic ever again.
Opening Hours:
Monday to Friday 8:00am — 3:00pm
Saturday & Sunday 9:00am — 3:00pm
Fix & Fogg Toast Window
Osborne Lane
4A Kent Street, Newmarket
Auckland 1023