Just when we thought that Nespresso's range of machines couldn't get any sleeker, the coffee juggernauts prove otherwise with the latest addition to the Nespresso family. Meet the Gran Lattissima, a machine that embodies premium quality in every aspect, from its aesthetics to its technological capabilities. And for the first time within the Lattisma range, this machine is equipped with a Pure One Touch system that will allow people to choose their preference from nine different options. Six of these options are related to the milk settings, making the Gran Lattissima particularly perfect for those who like a milky coffee, whether a cappuccino, a latte macchiato or a flat white. And we have one Gran Lattissima to give away.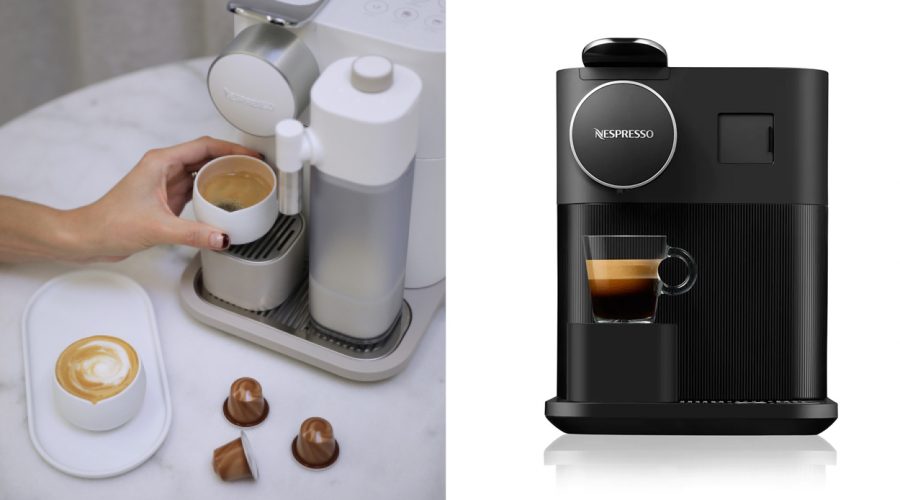 Along with the launch of the new machine, Nespresso is treating September as a celebratory month to pay homage to favourites from its varied range of capsules. The favourite five includes Arpeggio, Ristretto, Livanto, Volluto and Fortissio Lungo, all considered as Nespresso's most popular and all included in our giveaway alongside the machine.
Arpeggio has a strong character, intense notes of cocoa and a dark roast while Ristretto showcases a different sort of intensity with its additional fruitiness, making it taste somewhat sharper. Livanto is known to be balanced and full-bodied and everybody will always have a soft spot for the sweet and light, Volluto as it was one of the first capsules to be released by Nespresso. Last but not least, Fortissio Lungo is a rich blend with cereal notes that was designed for those that seek a longer extraction of coffee.

For your chance to win a Gran Lattissima and a sleeve of each of the five favourite capsules, enter here.
*This competition has now closed. Congratulations Felix Smith*