Located in the front space of sleek, modernistic shared workspace Qb Studios in Newmarket, you'll find an equally smooth cafe. Meet Mutual Friends, the new eatery that's combining cups of Allpress Joe, delicious food and contemporary art to create the ultimate inspiration station.
If its ethos sounds familiar, then you may be reminded of Bryan Anderson and Sean Bone's Olly, the art-coffee-doughnut mashup that formerly resided in Mount Eden. Mutual Friends marks the beginning of the next venture for the two, this time joined by childhood friend Nick Fury as the chef. With Fury at the kitchen's helm, you can expect to find a rotating menu of fresh, delicious eats comprising both hearty sit-down fare and snack-happy cabinet treats. The star of the show? It's the waffles that are set to be the biggest crowd-pleaser — not only served up in bite-of-the-moment chicken style (doused with peri-peri) but also in a variety of veggie variations too, like mouth-watering tomato, cheese and basil.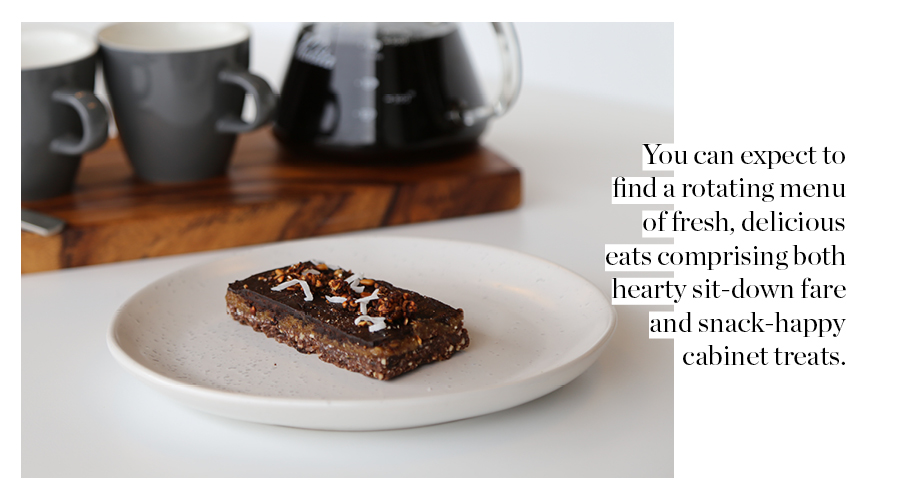 Not only serving up enticing lunchtime eats but intriguing works of art too, Mutual Friends will be showcasing a conveyor belt of talent from the best local artists, kicking off with the likes of up-and-comer, Jake Feast. As for the future, your new Newmarket locale hopes to host an array of gallery-inspired events in a bid to really give the masterpieces the attention they deserve — so be sure to keep your eyes peeled for more information on that front. Until then, we recommend popping and checking out the space, quality brew in hand.
Mutual Friends
2 Morgan street
Newmarket

021 707 969