Taking the place of the now-closed Merediths (fine dining institution of acclaimed chef Michael Meredith) Monzù is set to transport our taste buds to Southern Italy with its hearty and traditional Neapolitan flavours ('Monzù' is the Neapolitan word for 'chef'). Head Chef and Owner Gaetano Spinosa and his Executive Chef Flavia Nascimento have worked alongside each other for over 10 years and are aiming, with this latest venture, to deliver uncomplicated yet expertly realised dishes through a menu as considered as it is surprising.
The interior has, in many respects, remained as it was when the name 'Merediths' presided over the entrance. Tones of deep brown and black lend the dining room a calmness, however, Spinosa has modernised the space with his own touches. Maintaining hints of what came before (almost as an homage) and adding original, contemporary details serves as an apt reflection of the chefs' culinary philosophy; bringing together old and new in harmonious co-existence.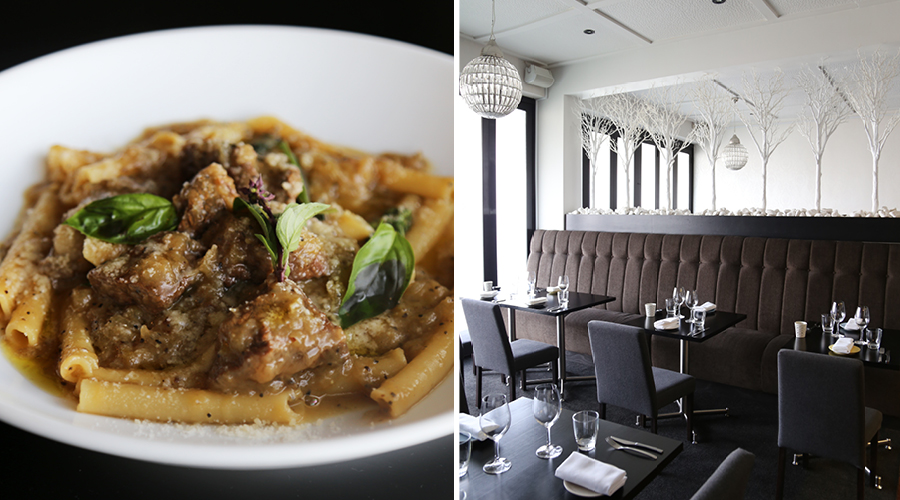 The food is made with authentic, fresh ingredients and infused passion and finesse. The menu is subject to change every day with recipes inspired by those of Spinosa's childhood — beautifully captured by the photo mounted above the kitchen of his mother, uncle and grandparents eating around a table. Providing a unique dining experience, those who witnessed Spinosa's particular brand of Italian at previous institutions Spacca (where he was head chef) and O'Sarracino (which he owned) know that as a patron, you must simply sit back and trust this chef — his recommendations will lead to a meal like no other.
Opening hours:
Tuesday to Saturday, 6 pm – 10 pm
Friday lunch, 12 pm – 2 pm
Sunday and Monday closed

Monzù
365 Dominion Road
Mt Eden
Auckland
(09) 623 3140