With summer on the horizon and party season in full swing, many of us are making up for lost time after several weeks throughout the year when gathering with our friends and loved ones for a spot of revelry wasn't a possibility. Embracing this spirit of liveliness and joy, Moët & Chandon presented Pop & Bop at Ostro, a sold out event with almost 200 guests coming together to celebrate the things that defined 2020: the importance of togetherness, and making every moment count.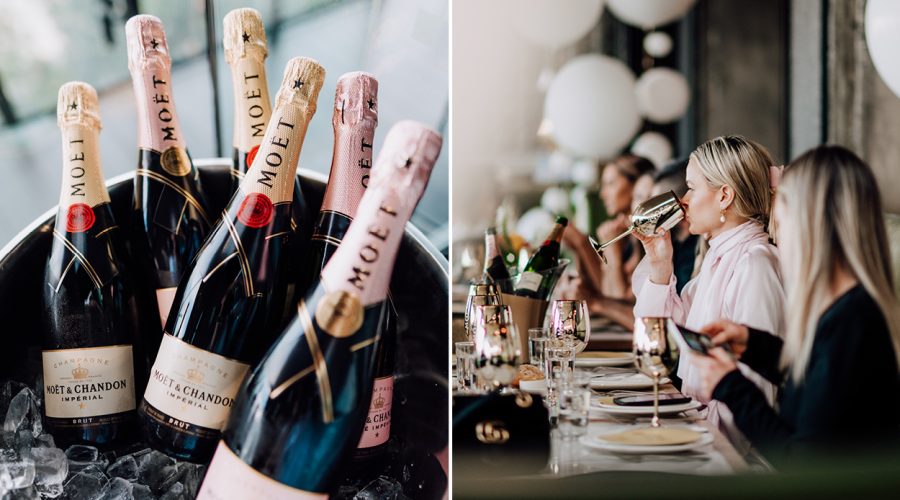 Greeted by fabulous host Kris Fox, a dazzling Champagne tower and a glass of the signature Moët Impérial on arrival had guests in the party mood the moment they set foot through the door. A decadent three-course, shared-style dinner followed, alongside a range of Moët & Chandon Champagnes and cocktails.
Music from The Yacht Rockers, Rei and Paddy Walker kept guests celebrating throughout dinner, dancing in their seats or moving about the space to raise a toast with friends at other tables in between courses. Dance performances by the Waackers prompted surprise and delight, as they threaded through the tables with incredible moves.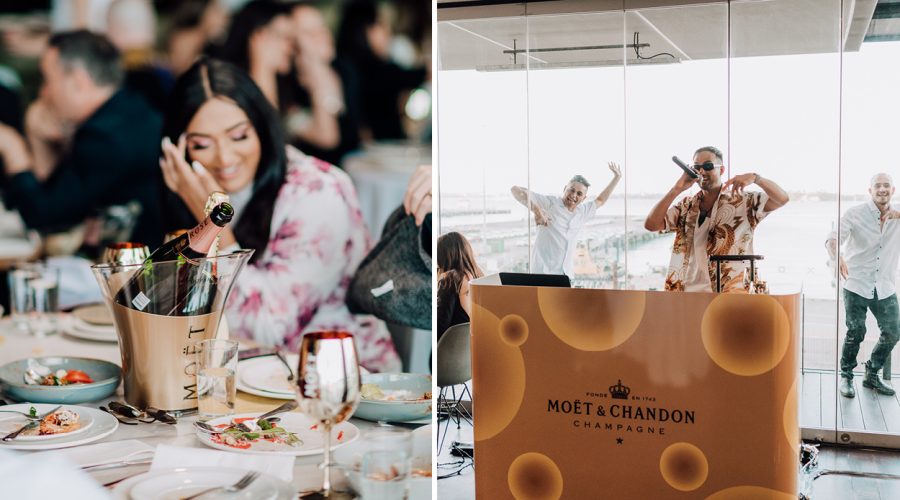 The dinner service ended with the B Boys performing on the dance floor to signal the next phase of the night. Then, the incredible duo Samson took to the stage, followed by a set from DJ extraordinaire Half Queen — with both acts having everyone dancing until closing time.
With delicious food, great company, stellar location, vivacious entertainment and, of course, incredible Champagne, Pop & Bop by Moët & Chandon was an event to remember, helping attendees to usher in an unforgettable summer.