To the Denizen team, tennis brings to mind quite a few things: lounging in the sun, donning our summer best and watching the sport itself, of course — but mainly, it brings to mind cool, crisp glasses of Moët & Chandon. In fact, the titillating beverage is so synonymous with the sporting event that it came as no surprise that the ASB Classic will once again — for the sixth year in a row — be sponsored by the luxury champagne brand, subsequently bringing with it the renowned Moët & Chandon Racquet Club and a whole host of enticing, Moët inspired events.
Not only will tennis fans be able to clock some of the world's best players (think: Venus Williams, Gaël Monfils and teen tennis prodigy Denis Shapovalov) from the luxurious Racquet Club, but on Saturday, 5th January, to celebrate the ever refreshing Moët Ice creation, guests can also indulge in a delicious lunch menu, courtesy of renowned Wellington chef Martin Bosley. Ensuring that you are well entertained, prior to first serve, while you relish in the cedar planked salmon and specially curated artisan platters, (with a Kapiti cherry bomb creation for dessert, no less) Moët & Chandon has also put together a lively fashion show, presenting the finest trends of the moment from the likes of local talent Working Style and Superette.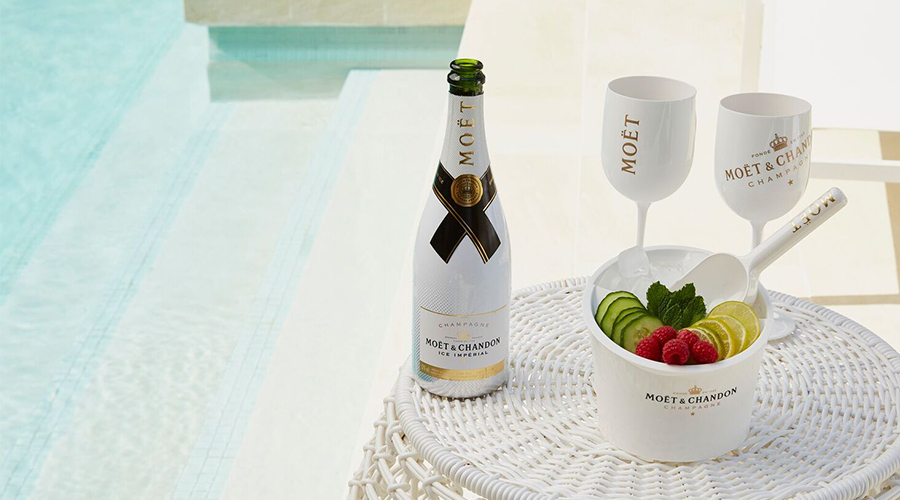 For those unable to make the Saturday festivities, not to fear, on Friday, January 11th, Moët will be throwing the ultimate pool party for guests. Here, you can expect a premium poolside oasis that truly brings meaning to the art of celebration. Alongside the glistening pool will stand a medley of VIP cabanas, each fitted with 'press for champagne' buttons, meaning that you can sip away on Moët without having to lift a finger, while the on-site DJ keeps the beats flowing until long into the afternoon.
While those at Moët & Chandon have always been the ones we rely on for a thoroughly considered celebration, it seems that this time they just might outdo themselves. That being said, we suggest you don your best summer ensemble (preferably all-white to match the effervescent Moët Ice) and start the new year in style at what will undoubtedly be the most fun-filled sporting event of the season — game on, we say.
For more information and tickets for the Moët Ice Tennis Lunch, click here, while those interested in the Moët Ice Pool Party, should click here. Guests can experience all the action live at the ASB Classic from 31 December 2018 -12 January 2019 from the Moët & Chandon Racquet Club, which can be accessed by all tickets and ground passes.