It's just past lunchtime when I arrive at Miso-Ra, Denizen photographer in tow, to an unassuming little market stall on Victoria Street, Onehunga. The road stretches long and the sole pit stop, positioned on the side of the road, is distinguishable by its tent-like roof adjoining a blue van and a quaint, logo-plastered sign that ornaments the grassy patch on the pavement, beckoning to passers-by. We're greeted, in a flurry of excitement, by Noriko and Taku Hida, the husband and wife duo who are about to seriously change the lunchtime game — you heard it here first.
"This is our beginning story," Noriko says, explaining how, while husband Taku has over 10 years experience in the Japanese food industry — including a stint at ramen spot Tanpopo — this is their first joint venture into the hospitality scene. As her other half bustles away in the makeshift kitchen, she goes on to tell me how "the set up is very much a family affair", smiling as she describes her two young sons — both under the age of 10 — and how they love getting involved, whether that be lending their creative juices to the logo design or greeting hungry customers on the street. Even the stall itself resides on rented land from a close family friend.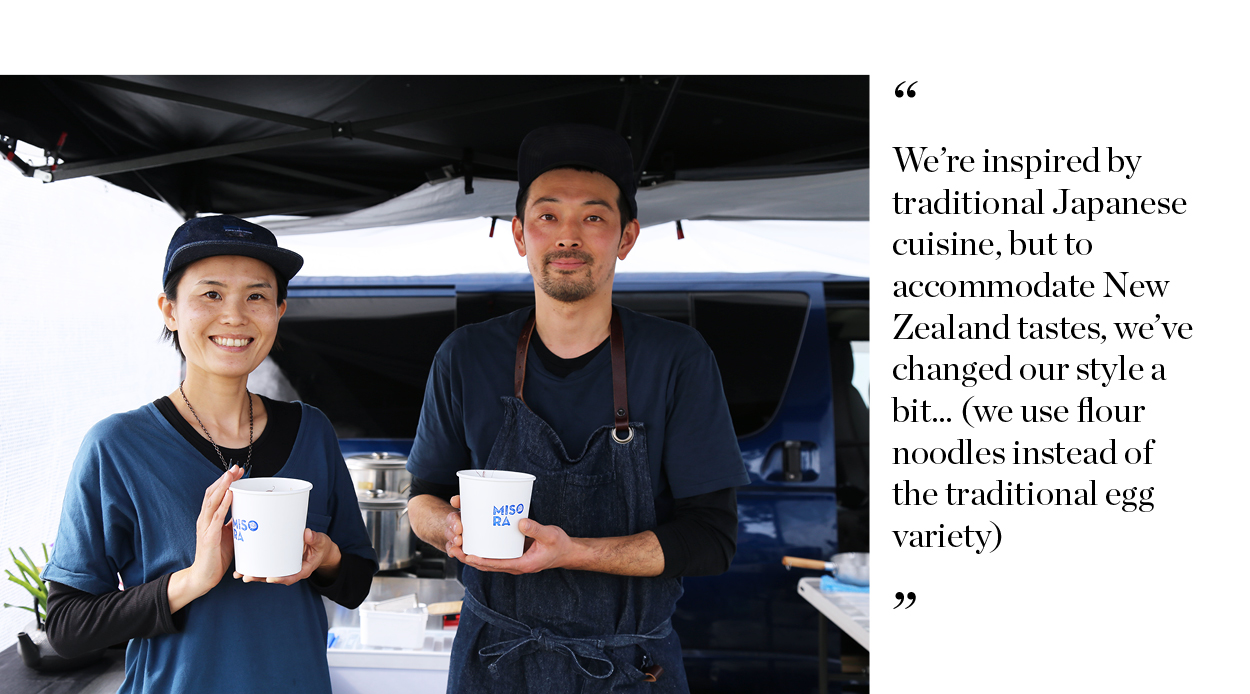 Within moments, Taku is whipping up the entire four-ramen-strong menu and lining them up on the small table beside us. "We're inspired by traditional Japanese cuisine, but to accommodate New Zealand tastes, we've changed our style a bit," says Noriko, explaining how they use flour noodles instead of the traditional egg variety to accommodate to vegan customers, and they add coriander because, apparently, it's the herb of the moment. Taku beams when I explain to his wife that I'm vegetarian, before gesturing to one of the large, steaming takeaway cups and encouraging me to get stuck in. It's delicious. A warming broth complete with all the usual suspects, I find myself utterly distracted and wholly lost to the lure of the ramen.
The team plans on moving around as much as possible, which is the best thing about owning such a small stand, Noriko explains. And while the dates aren't confirmed as of yet, she assures me that I can expect to see more of them around the city in the future, with a stint at the Urbanaut Brewing Company in Kingsland planned for next month and an array of other market pop-ups pegged for the rest of the year.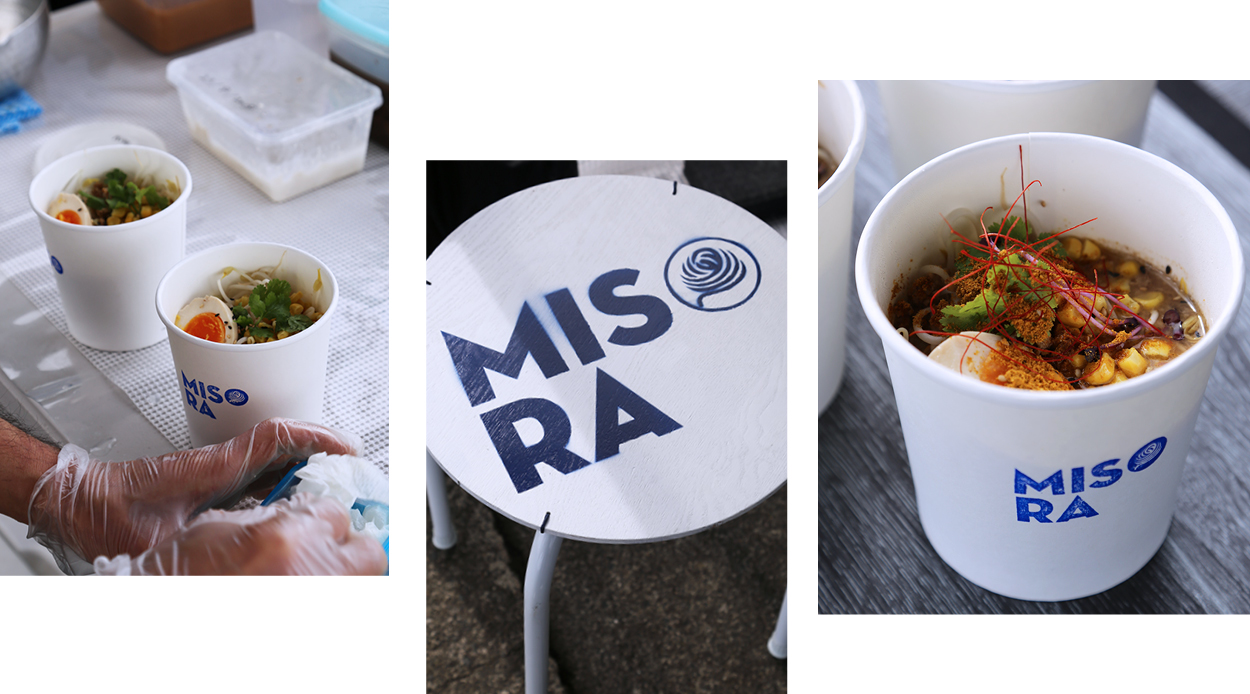 As we slide into the car, slurping our noodles and discussing the cuteness overload displayed at this family-run stall, our photographer Clara-Jane divulges her usual dislike for ramen, before going on to say that Miso-Ra's spicy concoction might be enough to sway her opinion. There you have it, folks, the Denizen team are sold.
Opening hours:
Mon – Fri, 10am-2pm
Miso-Ra
71 Victoria Street
Onehunga
Auckland