As with most Indian restaurants, the aromas from this fresh Parnell Road opening lure you in before you even step foot on the premises. Unlike some of your average curry houses, however, the food here surpasses the smell and delivers a fully immersive, gastronomical experience  — prepare to see Indian cuisine in an entirely new light, courtesy of Merry Mumbai.
Traditional fare with a contemporary twist is a culinary phrase that gets thrown around a lot these days, but its head chef Markarnd Karkhanis that really gives the descriptor some weight. Originally from Mumbai, Karkhanis combines his West Indian upbringing with his many years in the food industry —  he spent a few years selling traditional Indian street food via his own food truck before manning the helm of Wynyard Quarter's Urban Turban — to create the mouth-watering dishes everybody knows and loves with unlikely twists and turns, elevating the meals to a modernistic, crowd-pleasing degree.
The chicken tikka, for example, has all the makings of the traditional staple — tender, succulent tandoori chicken pieces served with yoghurt and mint — switched up surprisingly by small, orange, mango caviar spheres that litter the plate. The lamb kebabs are even more visually arresting, they arrive at the table enclosed in a cloche, before being revealed underneath a billowing cloud of liquid nitrogen smoke as three juicy discs of meat garnished with radish slices and a balsamic swirl.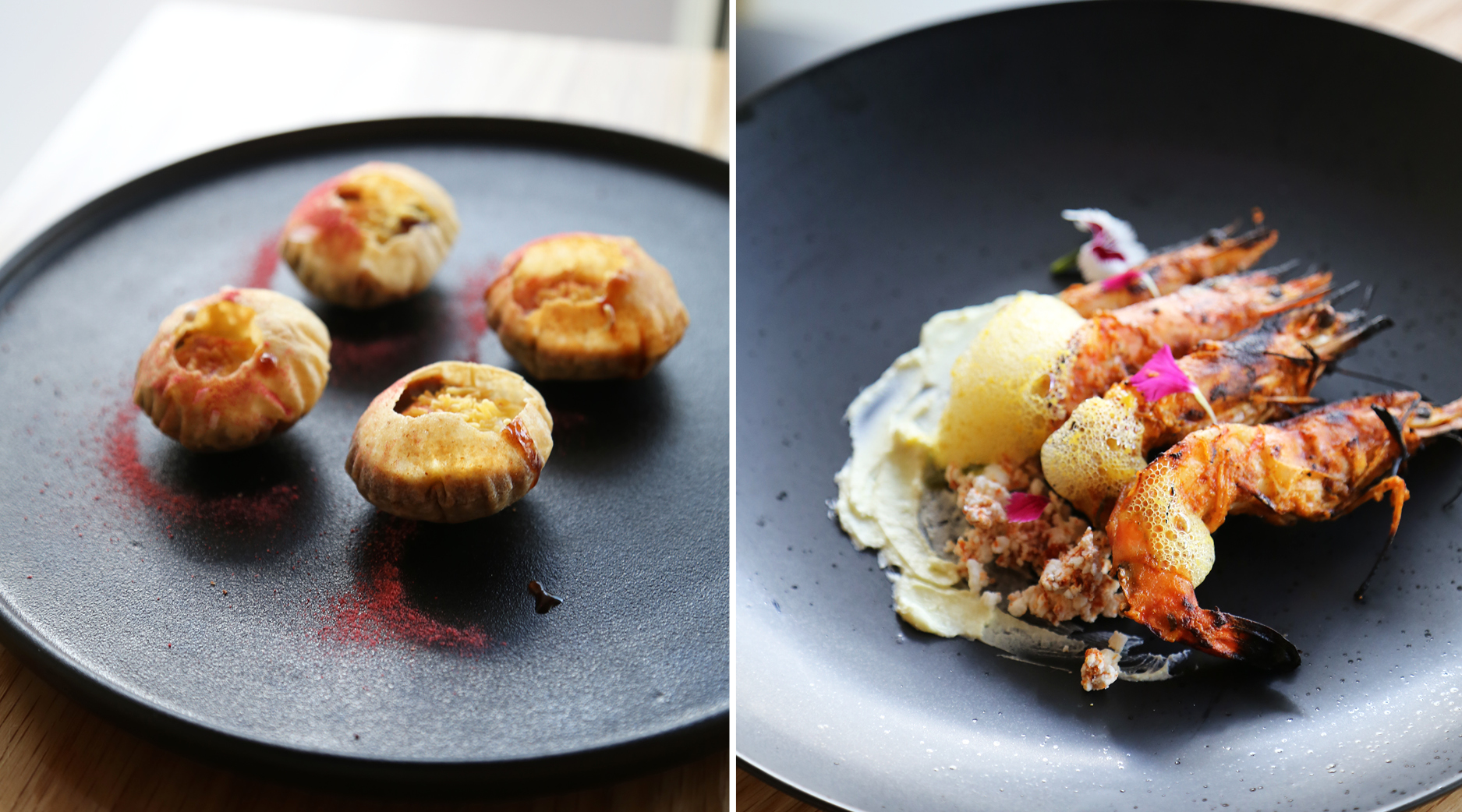 For those hankering after a sweet bite, Merry Mumbai delivers on the dessert front, too. In a bid to take a step away from the clichéd desserts found in most Indian restaurants, Karkhanis decided to step it up a notch with a true homemade taste of his home country that keeps much of the creative, experimental theme. We're talking a traditional layered Carrot Halwa — carrot cake but not as you know it — complete with more exciting liquid nitrogen, saturated colours and exquisite tastes. (The saffron ice cream is unlike anything we've tried before.)
With food that not only tantalises the taste buds, but also serves as a veritable feast for all senses, Merry Mumbai leaves a lasting impression. And if that doesn't lure you in, then this street food feast sure will — the Parnell Road restaurant will be crafting a four-course street vendor inspired menu paired with wines this Saturday and Sunday, for just $25 per person. A perfect excuse to trial the menu, we think.
Opening hours:
Tuesday – Sunday 11:30am-2:30pm, 5:30pm-10pm
Merry Mumbai
115 Parnell Rd
Parnell
Auckland
09 377 7898