A hidden gem in central Auckland is crafting fine dining food with love and flair. Named Mela, the restaurant is located in the City Road site previously occupied by Number 5, however this new incarnation is a destination all of its own.
Owner and Executive Chef Jack Crosti has impressive experience from local kitchens, having worked at fine-dining institutions Sidart and The Grove, plus contemporary projects like the former Middle Eastern restaurant Beirut. Raised in Italy, his passion for cooking started at a young age, passed down from his mother and grandmothers. "Food elicits so many positive emotions and memories for me," says Crosti, "and I was inspired to turn that sentiment into a career."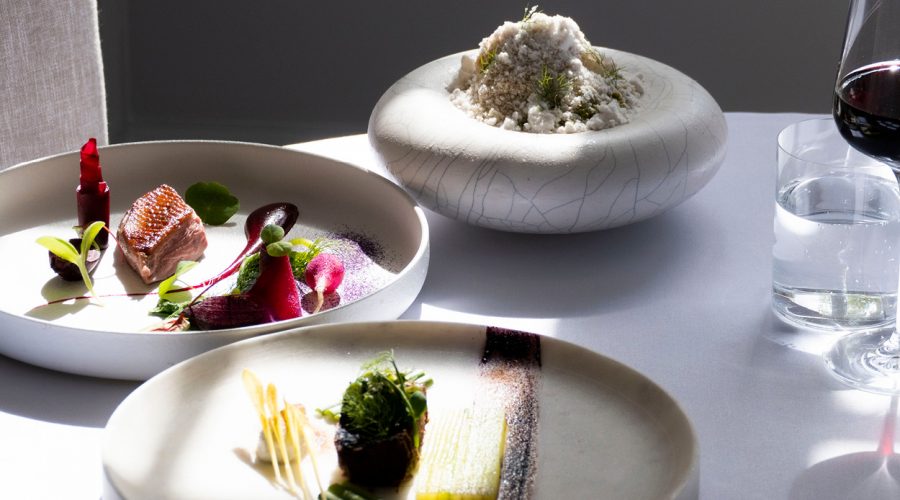 He took over Number 5 at the end of 2019, bestowing it with its new name in October 2020 to solidify the venue as a project wholly his own. "The inspiration for the name Mela originates from a Greek fable; that we are all half of an apple, eternally searching for our other perfect half in order to make us complete," he says. "Having my own restaurant felt like what I needed to do to feel whole as a chef."
The food at Mela is predominantly European-style to tie in with Crosti's background (before coming to New Zealand he worked at Michelin star restaurants in London plus establishments in Europe, the US and Australia), and draws from his many experiences around the world while celebrating the beauty of our local ingredients and produce. "Ultimately, I want to express creativity in food and emphasise the best New Zealand raw ingredients."
Diners can order either a la carte, or to indulge in a three, five or seven course degustation. Many of the products are made from scratch in-house, such as fresh cheese, cured meats, and fermented fruits and vegetables.
With a seasonally changing offering, the autumn menu is brand new this week and is inspired by Crosti's childhood memories of Italy in the fall — walks in the forest with his grandmother, foraging for mushrooms and chestnuts to cook on the fireplace.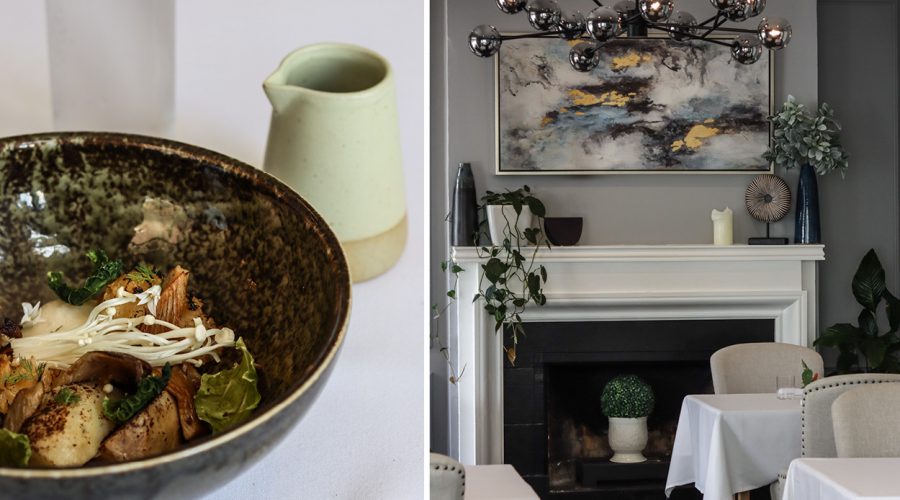 Highlights include mushroom, celeriac and burnt onion — packed with umami and earthiness, the celeriac is cooked in a facto-fermented mushroom broth made with oyster mushrooms grown on site. A warm broth of onions has been gently smoked on coffee tree charcoal and soy that has been fermented in-house.
Beef cheek with last summer's fermented blueberry and wasabi is also a stand-out — cooked for 72 hours, the beef cheek is brushed with the blueberry paste and finished on charcoal, served with a New Zealand wasabi-infused yoghurt, fresh cucumbers and herbaceous sauce.
To finish, we particularly love the sound of goat milk ice cream infused with beeswax, finished with a warm pistachio cake, a fresh and zingy sorrel granita, and grated Koko Samoa for a slightly bitter finish.
While 2020 was undoubtedly a tough year to be in hospitality, Crosti is forging ahead with innovation and passion for the craft. "It is a privilege to showcase my idea of food to this beautiful country that has adopted me," he says. In sharing the inspiration behind his dishes with diners at Mela, Crosti hopes to help them feel more connected to the experience. "I love getting to share my story with customers, and making it far more than just a meal."
To celebrate Mela's new autumn menu, we have a delicious dining experience to give away to one lucky winner, who will receive a seven-course degustation for two, including Mela's signature snack box with snacks for two, and a glass of bubbles each on arrival.
This giveaway has now closed.