When it comes to planning an event, there is a lot to consider. First, there's the guest list, then the entertainment, the wet weather plan, the alcohol — the list goes on. It can all become a smidge stressful, so, as we've found, the key to survival, is outsourcing — especially when it comes to the food. And what better way to feed the crowds than with a food truck? Rolling in, dishing up the goods then barrelling back out post-party (with the dishes). Here we round up some of our favourite movable makers.
Toastie Bros
Gourmet cheese toasties served hot from the griddle, the six-strong sandwich menu from Toastie Bros is a much-appreciated addition to any event. From the classic 'Bacon Bro' to the garlicky 'Mushroom Bro' and Marmite and cheese 'Little Bro' for the kids, the team specialises in simple sandwiches that are totally satisfying.
Kraken Crumpets
If a morning get-together is on the cards, the crumpet specialists at Kraken should be your go-to. Generously piling sweet or savoury toppings aboard the doughy rounds, the banana and salted caramel crumpet is our favourite.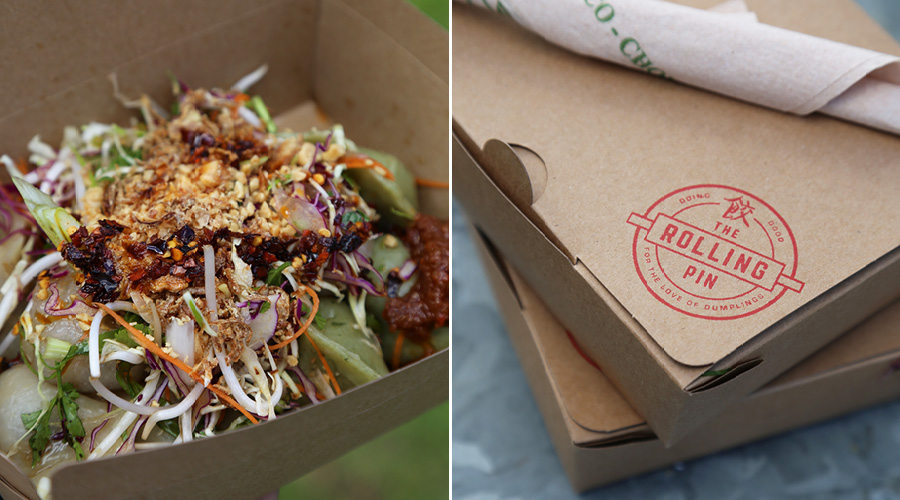 The Rolling Pin
With a number of food trucks dishing up dumplings across town, competition is stiff in Auckland. It's Rolling Pin's diverse and encompassing menu, however, that warrants our list. Boasting gluten-free, vegan and halal options on the small menu, the handmade parcels are accompanied by a fresh and spicy salad.
Temaki Truck
Sushi is a party pleaser, though it can sometimes be, dare we say, a little dull. Temaki Truck changes all of that by putting a unique spin on the beloved raw fish dish in its flavour-packed sushi cones that aren't just tasty, but easy to eat too.
Little French Pastry
Artfully crafting authentic French pastries and desserts, these dainty delights are the perfect addition to any afternoon tea or not-so-naughty Hen's Do. Though not technically a truck, more a food 'stand', Little French Pastry offers an array of delicacies to choose from, with the 'Original Mille Feuille' being our pick of the lot.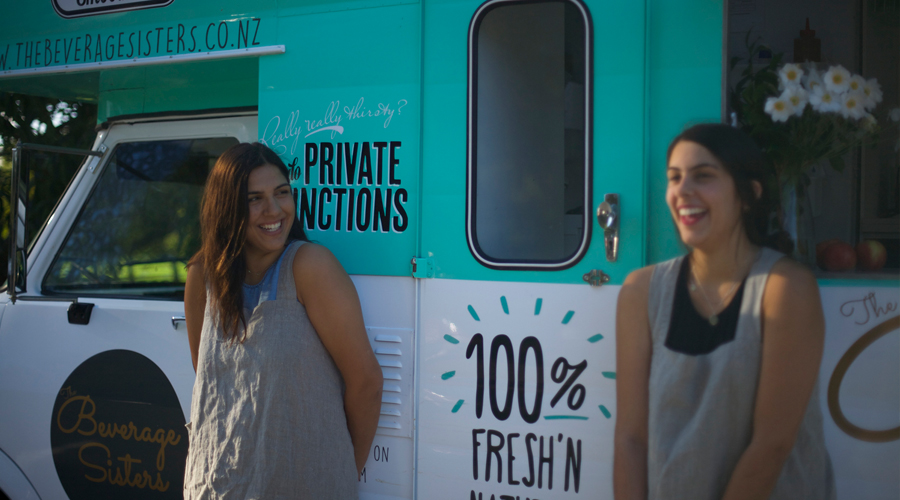 The Beverage Sisters
Delivering a deliciously healthy hit, this old Bedford truck has become a staple addition to many of Auckland's top markets. Keeping thirst at bay with fresh smoothies, juices and hot tonics, if you're after a non-alcoholic option, give the sisters a call.
Nitro Cow
A sure-fire hit for your kiddie's next birthday party, the team at Nitro Cow whip up their gelato, ice cream and sorbet in the most magnificent way possible — with liquid nitrogen. Transforming a simple sweet treat into an epic experience, they also offer the highly Instagrammable 'Dragon's Breath', a cereal snack that turns your breath into a billowing cloud of smoke.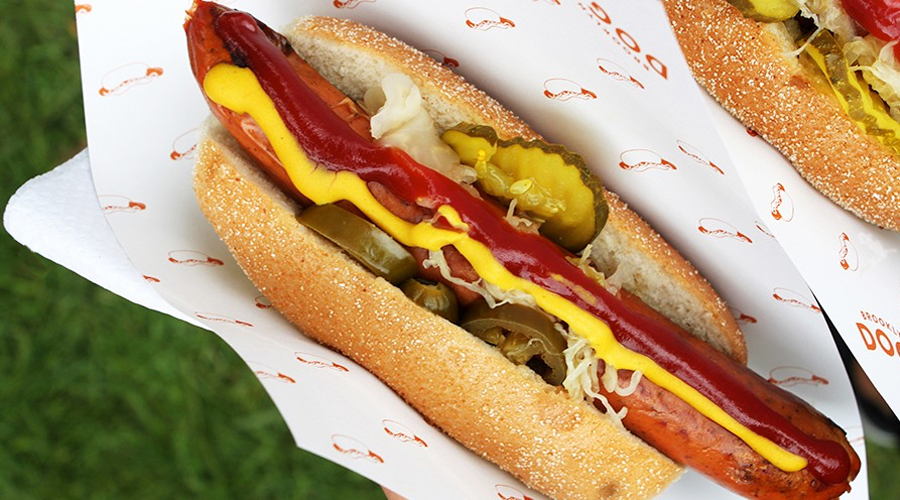 Brooklyn Dogs
One of our longtime market favourites, this colourful food cart specialises in quality, American-style hotdogs. Tucking manuka smoked sausages in a soft, white bun before smothering the whole thing with pickles, jalapeño, ketchup and mustard, the satisfying feeds are always a hit.