Another four weeks has flown by and with May on our minds, we thought it was high time for another monthly dining roundup. May's schedule is looking jam-packed with all sorts of foodie news such as pop-up collaborations, menu refinements and a number of new openings. Here is everything you need to know.

Duck month at Euro
Auckland's iconic waterfront restaurant, Euro is doing wonders with one of our all-time favourite meats — the succulent, smokey and tender duck. Executive Chef, Gareth Stewart has been working for months to create a three-course duck-centric menu, available everyday throughout the month of May from midday until 4pm. Chef Stewart has thought above and beyond with the bird and has incorporated it into the likes of tostadas, pappardelle pastas and more.
The beginning of Akai Doa 2.0
The theatrical Japanese dining experience — Akai Doa 2.0 is back and better than we've ever seen. Executive Chef of Azabu, Yukio Ozeki has curated a menu which includes some of his best work. One of our favourite dishes has to be the new style, mixed sashimi. The selection of fish changes depending on what is the freshest, but Big Glory Bay salmon is a staple. The tender, fatty fish is paired with cucumber, pickled daikon and yuzu ponzu dressing to enhance its freshness while the addition of butterfly pea and jalapeño lends a hearty kick.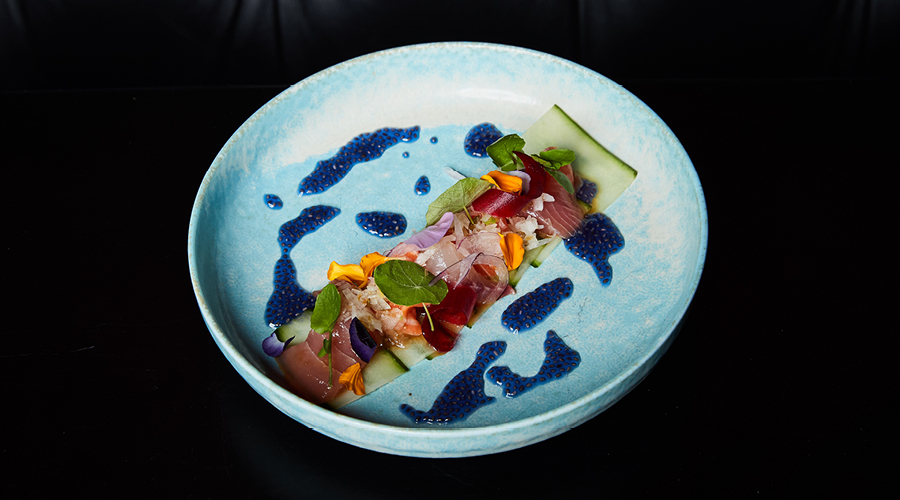 Breakfast with Nanam X The Cult Project
Last year was one to remember for Chef Carlo Buenaventura and The Cult Project after he showcased his gastronomic creativity at Kyle Street and Jordan MacDonald's restaurant, Culprit. This time, he has collaborated with the Filipino chef at Nanam, Jess Granada, for a Filipino-inspired on day, breakfast pop-up. The dishes will resonate with the traditional breakfast items found in the Philippines and will be served alongside artwork by illustrator Marc Conaco which connects to the dishes via the cultural stories its narrates.

A food truck festival that is dedicated to fried chicken
The Auckland Food Truck Collective is back this year with one of its most anticipated events — Fried Chicken Festival. Upscaling from last year, the venue has moved from Parnell's La Cigale to Shed 10 on Auckland's waterfront. The festival will take place over 18 and 19 May and will showcase some of this town's best fried chicken. From Peach's Hot Chicken, to Mexico, to Judge Bao and more, this is a foodie festival that is not to be missed.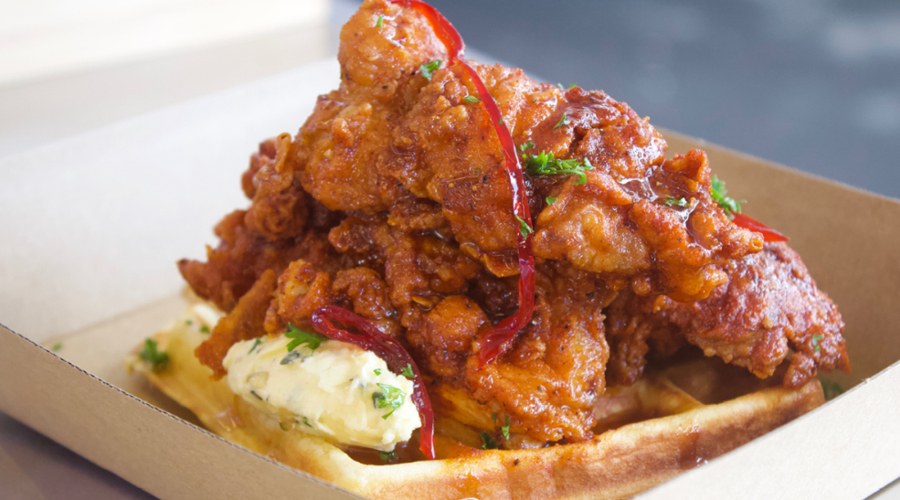 The Goodside precinct welcomes another eatery — Kai
Smales Farm's precinct, The Goodside is getting bigger and better by the day. Not only is it home to one of the greatest burger joints, Shake Out, but is now the location of the new store from one of Auckland's most renowned, fried chicken spots, Kai Eatery. Since its night market beginnings, Kai has come a long way. Its ever-expanding empire includes a food stall in the CBD, a restaurant on Dominion Road and now, another stall on the North Shore. The menu at the Smales Farm location is closer in kind to the CBD store, as opposed to the sit-down restaurant in Balmoral, but as long as the fried chicken and kumara fries are part of the equation, we can't complain.
Brand new dishes at Saint Alice
Despite delighting Auckland diners with his Oyster McMuffin, Executive Chef of Saint Alice, Maia Atvars isn't resting on his laurels. Recently he added a raft of impressive new additions to his menu, including baked kimchi clams which use an authentic kimchi recipe that was handed down to one of Atvars' Korean chefs by his mother. Other dishes that caught our eyes were the crayfish hoagie, the smoked snapper toast with creamed corn and the fig toasties with ricotta cheese.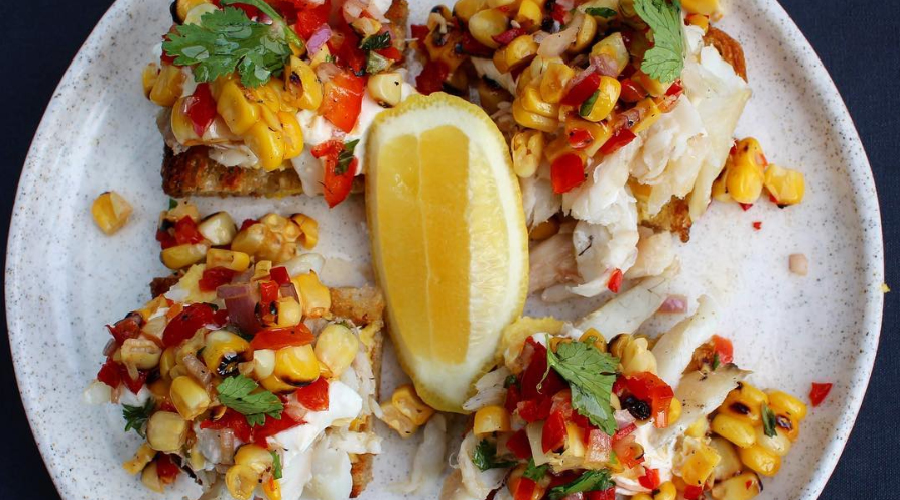 New menu at Cotto
Cotto is a strong favourite among the team at Denizen and our love for the Italian restaurant just seems to intensify as the menu continues to evolve. The beloved spinach and goat's cheese sage dumplings remain (thankfully) on the menu, while the Brussels sprouts and gorgonzola kumara gnocchi have made their long-awaited comebacks. Brand new dishes include mussel fritti and picci broccoli, but what we are looking forward to the most is the Jerusalem artichoke rotolo which is a cannelloni destined to be utterly delicious.
Learn how to roll your own pasta at Pasta & Cuore
Aucklanders are big fans of Italian food with many of our top restaurants specialising in the cuisine. That said, Mount Eden's Pasta & Cuore is the go-to restaurant for an authentic bowl of hand-made pasta and the pasta experts are hosting a class in the restaurant to teach you how to roll your own dough at home. Perfect timing to fit in with our winter carb cravings, bookings are essential, so be sure to reserve your spot.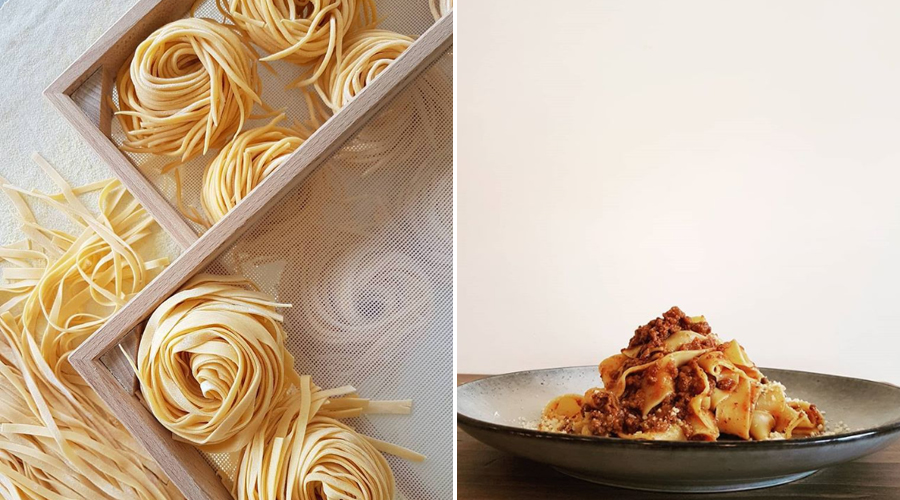 Fish and chips at Sneaky Snacky
The purveyors of the glazed doughnut burger, Sneaky Snacky is refusing to let the Kiwi summer die, having recently introduced a new dish to its menu, the classic fish and chips. Sneaky Snacky's rendition includes an L&P battered Hoki fish fillet, chunky tartar sauce, Louisiana Andouille sausage crumble and crispy shoestring fries that have been sprinkled with aromatic seaweed powder.
A new crêperie has opened in Victoria Park — Captain Crêpes
Another famous food truck has found a permanent home to settle into, with Captain Crêpes opening a store in Victoria Park. The owner of Captain Crêpes, Ronan Guilloux previously trained at Michelin-starred restaurants in France as well as gaining experience at a Belgian waffle shop in Fukuoka, Japan. His rich knowledge earned him great success with his food truck and things are only about to get bigger with the new store.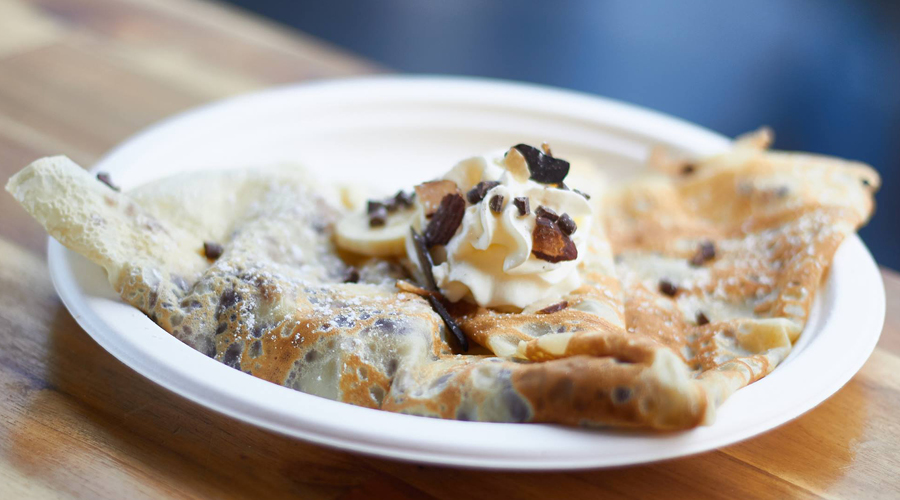 The new permanent location of Wise Boys Burgers
Wise Boys Burgers has earned a well-deserved reputation for cooking up some of the tastiest vegan burgers in town. Whether you're plant-based or not, these undeniably delicious burgers have captured the hearts of everyone that has taken a bite. After travelling all around the North Island for over three years, the food truck has finally found a permanent home in Grey Lynn, meaning that we can all get our Wise Boys fix whenever we please. With more information to come about the new opening, watch this space.